I love when a bride and groom decide to get a wedding album! For me it is the best way to record and relive the wedding day. There's something special about opening up an album, flicking through the pages and being reminded of the moments and feelings of the day. Personally, I just don't think it's the same as viewing the photographs on a computer or television screen – regardless of how technology changes a wedding album is future proof.
The end product of my wedding photography is a beautiful, environmentally friendly, hand made album. I bring a sample along when I'm meeting up with future brides and grooms and it always gets a great reaction. The look and feel of this album is quite different to the albums being supplied by most Irish photographers at the moment. It really is something that must be seen and felt, but I will do my best to describe it here with words and pictures.
Let's start with the cover. It's a textured hemp canvas which wraps around the entire album and is printed with a panoramic photograph from the wedding day. It is then treated with an archival fixative to ensure that it will always look its best for generations to come. The finished cover has an almost vintage look and it feels great!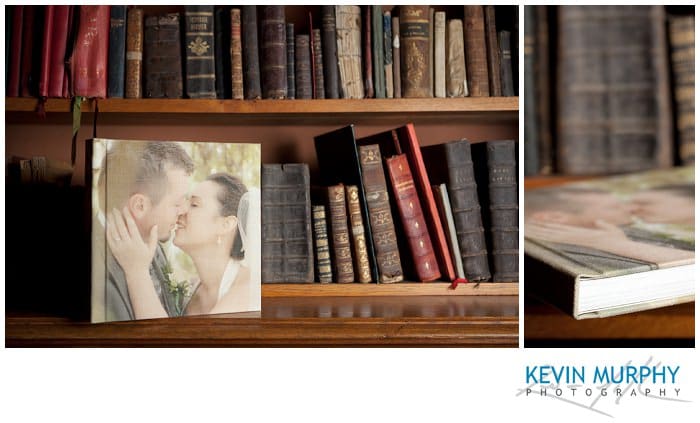 Inside the beginning and end of the album there is