My style of wedding photography
For the most part my approach to wedding photography is natural, discreet and unobtrusive. Rather than posing people, I prefer to candidly capture the moments and the emotions as they unfold. This results in photographs that tell the story of your wedding day in an authentic, honest and uncontrived way.
The benefit of this approach is that my photography is very emotional. I capture the excitement and commotion during your preparations in the morning, the nerves and anticipation as you walk up the aisle, the affection and warmth as you exchange rings, the laughter and mortification during the best man's speech, the merriment and elation as celebrations continue into the night.
When it comes to the formal portraits I like to keep it casual and fun. Nobody wants stiff family portraits where everyone looks like a statue! If you are camera shy, I'll guide you into looking your best. If you love the camera then I'll happily snap away while you work your magic!
Your wedding day is a love story. I would love to tell it.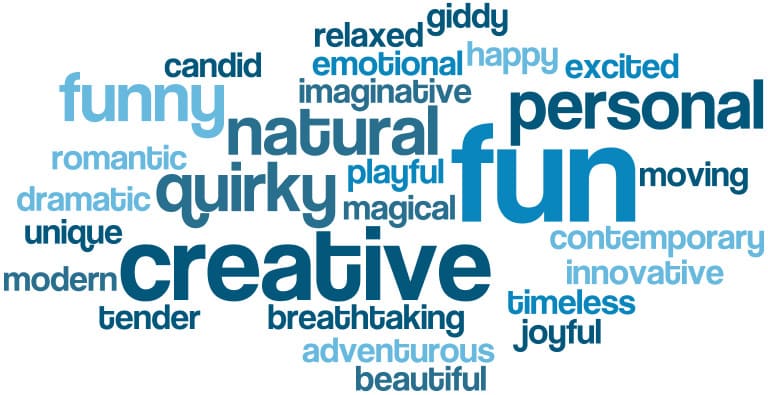 THINGS I LOVE TO PHOTOGRAPH
Real, candid emotions
Off the cuff personal moments
Imaginative little details
Natural fun and genuine laughter
Dramatic, epic images
Awkward, unnatural, cheesy photographs, e.g. "leaning against a tree", "staring into the distance", you know what I mean!
Photographs that are all black and white except the flowers
Interrupting guests to take their photograph
Asking people to repeat something they've already done
Applying special effects, filters or anything else that will age an image