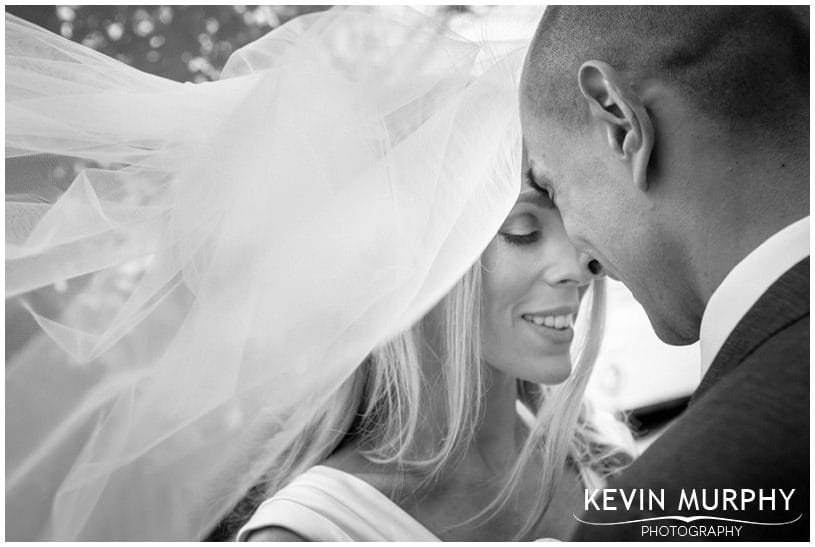 Eimear and Ralph. Where do I start?! At the beginning I suppose…. they met on a speed dating night (perfect speech fodder!) and those three short minutes were enough to create a spark. Seeing them together when we met to discuss their wedding plans and of course on the wedding day itself I think that speed dating or no speed dating they would still have ended up together somehow. They are such a good match for each other and I was honestly humbled to be there to document the day. Don't get me wrong – it wasn't a soppy "perfect" wedding day that's going to be turned into a major motion picture starring Hugh Grant! But, all things considered (especially the miserable weather!) it was a fantastic day.
Things I loved about Eimear and Ralph's wedding:
The guys were getting ready nearby so I had time to swing in and photograph their preparations. Sunil was busy being DJ and it was good fun – especially the "parrot" jokes when putting on the flowers! 🙂
Customised Converse.
Witnessing the world's first "belfie"!
Mons. Dan putting everyone at ease.
Mags and the staff at Coolbawn Quay. I love going to new places for weddings – but the more weddings I do the less new places there are! However, I'm looking forward to going back to Coolbawn Quay for the first time in good weather! 😉
Eimear and Ralph purposely taking some time out to just sit together and have a drink.
The girl's rendition of "I love you baby".
The best man dream team – Sunil and Raul – there are rumours of them setting up a Best man academy! 😉
Some kind words from Eimear & Ralph:
I don't know where to begin… I knew you were an amazing photographer but you totally exceeded our expectations by miles!!

You were a true professional and worked so hard all day. You even went beyond photographer duties and took on other tasks, organising mics, finding missing bridal party members, etc. As for the slideshow we were blown away!

We got so much great feedback from all our guests on your work. On behalf of both our families and Ralph and I, thank you from the bottom of our hearts!

We were so lucky to have you part of our big day!
Here is a quick selection of just a few of my favourite images to give you a taste of their wedding day…