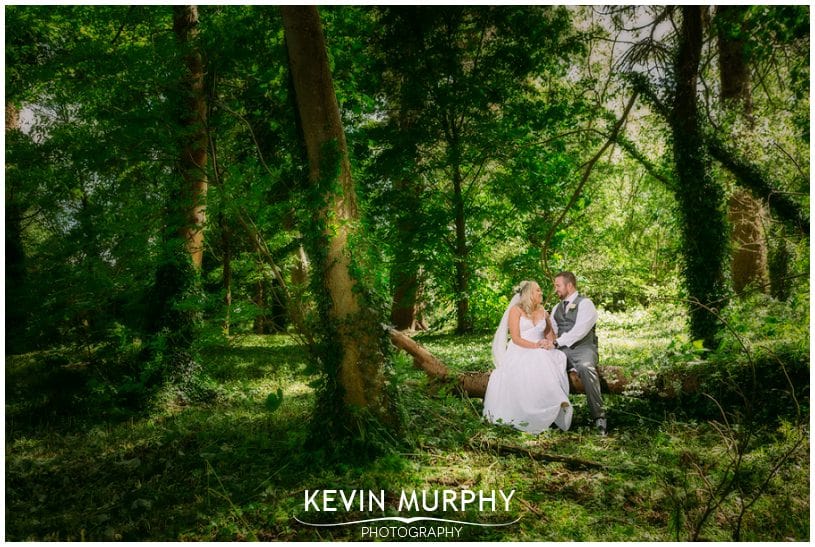 Danielle and Adam travelled home from Australia to get married in Limerick. They were married in St. Munchin's Church and held their reception in the Castletroy Park Hotel. Travelling with them was their son Evan who was all trained up and ready to pose for the camera the minute he saw me!
Things I loved about Danielle and Adam's wedding:
The sense of humour and fun all day long, not just from Danielle and Adam and their bridal party but their family and friends too. It was great fun.
The cars, which were borrowed from Danielle's uncle.
Danielle's reaction to seeing Evan all dressed up.
Danielle's floral head piece.
The groomsmen dropping their trousers for a photo – the suggestion had barely been uttered when all 5 trousers were down around their ankles! (And when they were done they shouted to the girls that it was their turn!)
Incorporating Adam's brother Marcus into the photographs, who sadly passed away before the wedding.
All of the guest singing along to the first dance song – gotta love a bit of David Gray!
Here is a quick selection of just a few of my favourite images to give you a taste of their wedding day…