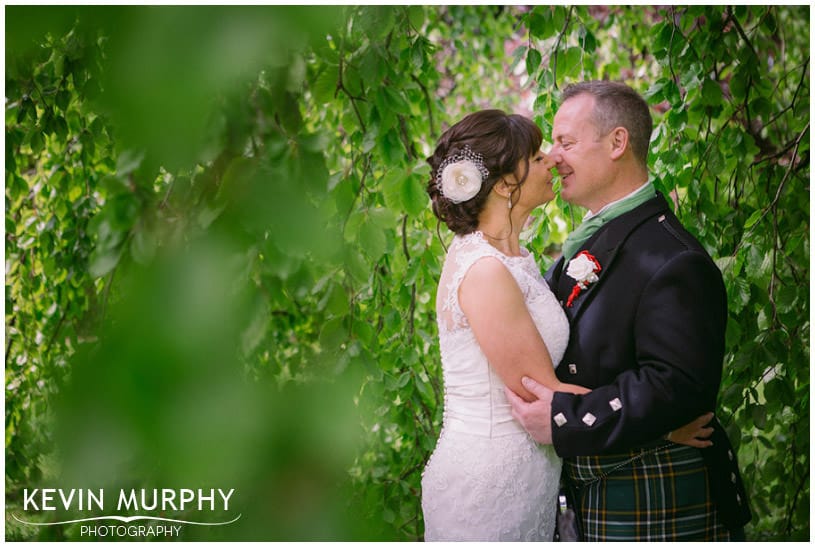 Vanessa and Brian were married in Fanninsgtown Castle. It was a relaxed day filled with humour, quirkiness, memories and romance. Vanessa and Brian first met in 1983 in Butlins. Despite losing touch (distance was too much of an issue) they were reunited in 2006. Their wedding was a lovely, intimate and emotional ceremony where they were surrounded by their family and friends (and Vanessa's pet greyhounds!).
Things I loved about Vanessa and Brian's wedding:
All of the personal memorabilia from Butlin's which decorated the cake table.
Vanessa's sense of humour. She even bought a secret cheap, fake wedding dress which she put on that morning to see everyone's reaction to it before putting on the real dress!
The ring warming part of the ceremony, as well as passing the candle flame amongst the guests, were lovely touches.
When my name was used instead of the groom during the vows – eek! – definitely one of the funniest moments of the day!
The random craziness of the day – from greyhounds gatecrashing the ceremony to some American tourists taking over the photoshoot!
The note Vanessa and Brian attached to their helium balloons before releasing them outside the castle.
The giggling from the girls every time I counted to "tree"! 😉
Some kind words from Vanessa and Brian:
Thanks for putting up with our difficult demands it must have been a difficult job for you with so many requests and people not doing as they're told! 🙂 You worked so hard for us and rained calm through it all. We loved our day and we wouldn't have wanted anyone else to have been there to photograph our day. I can't wait to see them all!
Here is a quick selection of just a few of my favourite images to give you a taste of their wedding day…