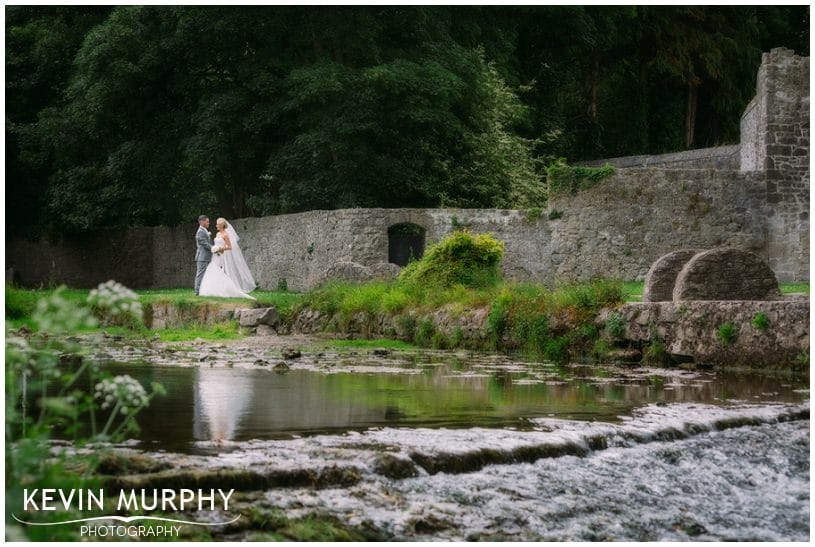 Edel and Pa were married in Newcastle West church and held their reception in the Devon Inn Hotel. There is a quote by Arnold Newman that says "photography is 1% talent and 99% moving furniture" and it's something that came to mind at Edel and Pa's wedding. I was the photographer, but I was also a butler – helping get straws for the girls' drinks that morning (thankfully not the same straws as the hen party!). I was also a traffic warden and a dress fluffer. A lot of people come together to make a wedding happen, but the best thing about being the photographer is that you get to experience the whole day – from nervous preparations in the morning all the way through to careless dancing in the evening. And Edel and Pa's wedding was fun from start to finish – and I didn't have to move a single piece of furniture!
Things I loved about Edel and Pa's wedding:
One of the nicest rooms I've ever photographed the wedding details in – bright and spacious and colourful.
A custom wedding themed music playlist put together for the morning preparations.
Paddy (Edel and Pa's son) who was very excited to see his mammy that morning – almost as excited as when he got a new truck!
The speeches – from the dramatic unfurling of Paddy's speech to the stories Frances had been looking forward to telling for a while now!
Fr. John (who had traveled all the way from Australia for the wedding) who delivered one of the best ever grace before meals.
As a treat for the Australian guests, there was a display of Irish dancing after the meal. The highlight of which (for me) was when one of the young sean nós dancers blew a cheeky kiss to the bride!
Here is a selection of just a few of my favourite images to give you a taste of their wedding day…