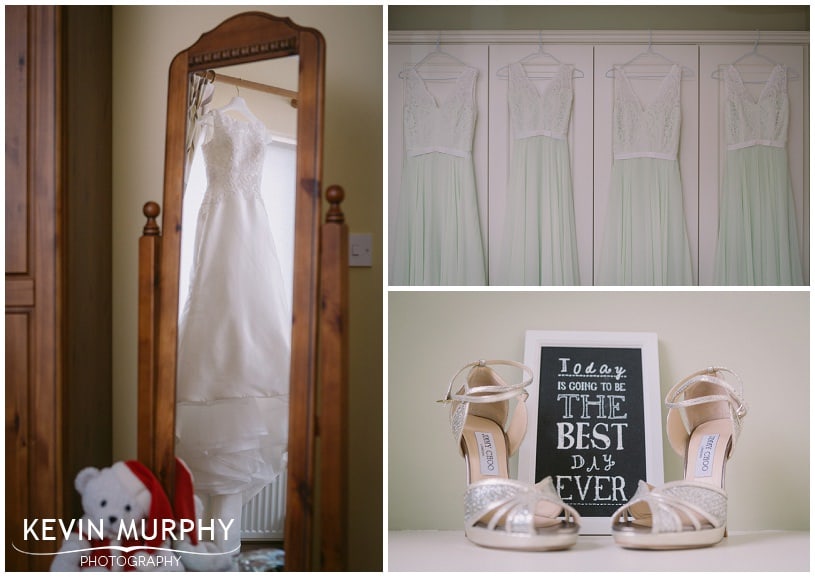 You might remember Michelle and Pat from their engagement session… well… their wedding day finally arrived and it was cracker! They were married in Newport and held their reception in the Abbey Court Hotel in Nenagh. For their bridal party photographs we went to an old, abandoned, run down handball alley. I LOVED it – full of interesting textures and fantastic light. Pat on the other hand compared it to Beirut! 😉
One of the things I loved about Michelle and Pat's wedding was the importance of family and friends to them. They are both only children so it was great to see their extended families and friends rallying around them for the day. I think I set a new record for the number of family photographs I took – which is all the more impressive for two only children!
Some other things I loved about Michelle and Pat's wedding:
Susan who was not only chief bridesmaid but also looked after Michelle's makeup. She even sacrificed a makeup brush for the cause – snapping it in half so it would fit in her touch up bag!
Those shoes.
The girls' reaction to seeing their transport for the day – a vintage camper and a red mini.
Lauren (the flower girl) giving Michelle a celebratory fist bump once she was officially married.
Tadhg (the page boy) who was looking dapper in his shorts and dickie bow.
Claire throwing her bouquet and it landing lodged firmly in the videographer's camera!
Their very apt choice of song for their first dance.
Michelle learning how to dance a set and giving it gusto.
Some kind words from Michelle & Pat:
Thank you so so so much for everything you did for us on Friday. We had an amazing day and we loved having you with us for the day. You were so much fun and had so much patience with us we appreciate it so much.
Here is a selection of just a few of my favourite images to give you a taste of their wedding day…