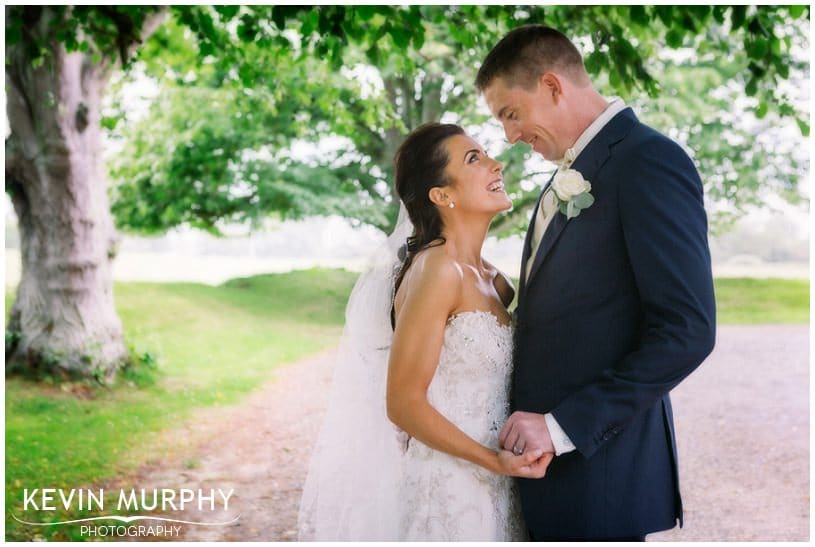 Annmarie and William are living in Australia but they travelled home to get married among their family and friends. They didn't bring the weather with them, but they brought a really positive, fun filled, infectious attitude. They were married in Broadford church and held their reception in the Woodlands House Hotel in Adare.
Things I loved about Annmarie & William's wedding:
I stopped in at William's house that morning for a whistle stop tour and within minutes knew that the day was going to be a lot of fun. Within about 15 minute the guys had gotten dressed, taken me on a tour of the farm, played some hurling and got some champagne into them!
The signs Vickie had made – it was like doing a treasure hunt around the house! I could probably double the size of Pinterest with the amount of photographs I took of lovely little details.
The most relaxed father of the bride ever. He was writing his speech that morning and, when all of the girls were just about ready, he got in the shower! Of course, he was still probably ready before them!
The ice cream cart. Such an Irish thing – eating ice cream under an umbrella!
The wedding cake.
The best man's advice for the bridal suite that night!
Some kind words from Annmarie & William:
Just wanted to say thank you so much for everything. You were absolutely amazing. A dream to work with.
We are beyond excited to see the rest of the photos because what we saw in the slide show was just class. It was one of my favourite parts of the day & everyone was commenting on how beautiful it was. You are unbelievably talented & we were so lucky to have you on our special day.
Here is a selection of just a few of my favourite images to give you a taste of their wedding day…