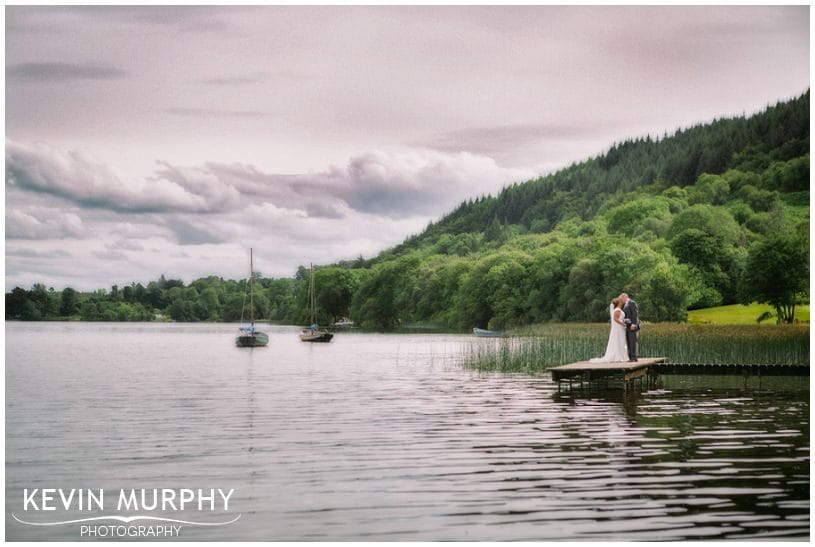 Anika and Mike met when Anika worked in a bar. Mike went to that bar for three weeks and eventually got her phone number. Two years later they got engaged and finally their wedding day rolled around. They were married in Kilbane church and held their reception in the Lakeside Hotel in Killaloe.
Things I loved about Anika and Mike's wedding:
Anika's house. It reminded me a little of a cob house, full of character (and little nooks and crannies!) and the gardens were fantastic too – so much so that I brought a lot of the little details outside to photograph them.
Selfie's! Nobody was safe from them – not even Buttons!
Anika's dad watering the flowers to keep them fresh! 😉
Oisín's sign as he walked up the aisle.
Secretly stalling Anika when she arrived at the church because somebody forgot to bring the wedding rings!!
Mike's (unknown) plea for help on his shoes.
Their Dutch horse ride to the local pub.
A surprise visit to Mike's uncle Michael.
Anika, Mikey and the bridal party arriving at the Lakeside Hotel by boat.
Some kind words from Anika and Mike:
Mike and I would like to thank you from the button of our hearts for everything you did on our wedding day. You were an absolute pleasure to work with from the start to finish and your approach is most definitely natural, discreet and unobtrusive. You did exactly what it said on the tin!!!! You captured so much of the day for us and you made it seem so effortless. It was lovely having you at the house that morning you fitted right in, just like one of the girls!!!! I'll never forget the girls running up the stairs shouting "he is gone outside with your dress and shoes is he mad"! Everyone has been raving about the slide show and it was an amazing addition to our day you capture all the moments. I have had so many of our guest compliment on how good you were and how they never even noticed you were taking picture of them most of the time. You thought of everything and no word can express how grateful we are.
Here is a selection of just a few of my favourite images to give you a taste of their wedding day…