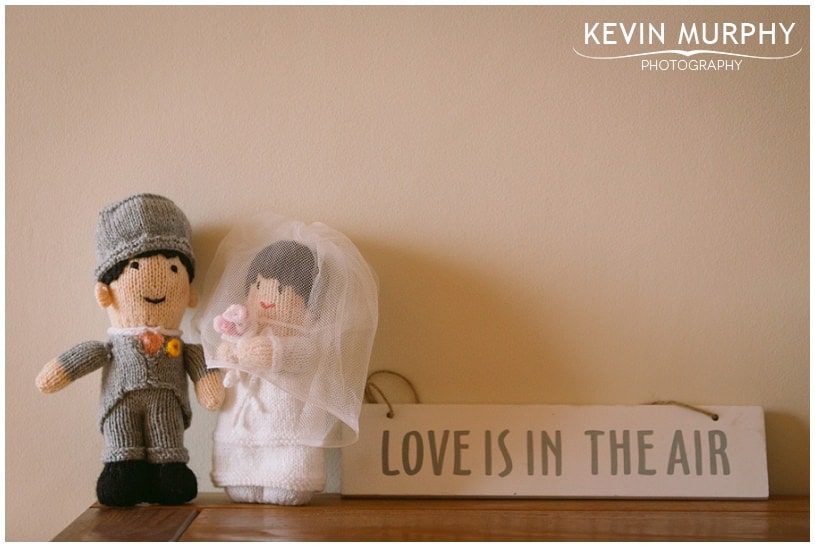 When Mike moved out of his house, little did he know that his future wife would move into the very room he had vacated! He kept in touch with his old house mates and two years later called in for a cup of tea where he finally met Rachel. Four days later they were on their first date! And the rest is history. They were married in Borrisokane church and held their reception in the Woodlands House Hotel in Adare. It was a lovely day filled with emotion and romance – hardly surprising from a bride who has been known to cry during a Barry's Tea ad! 🙂
Here are some things I loved about Rachel and Mike's wedding:
Their dogs Izzy and Ronnie – after countless attempts I finally got a photograph of them without them barking at me!
Lindsay's Kardashian impression.
A contender for best dressed hair dresser of the year.
Everyone's reaction to seeing Rachel in her dress for the first time.
Their wedding car. Johnny's pride and joy.
The little glances and reassuring smiles between Rachel and Mike during the ceremony.
The music Rachel and Mike had chosen for their ceremony – which had an uncannily similar to the music I had at my own wedding.
Tea and sandwiches in the Green Bar.
Paying a surprise visit to Rachel's granny.
Seán giving me a run for my money taking photographs!
Here is a selection of just a few of my favourite images to give you a taste of their wedding day…