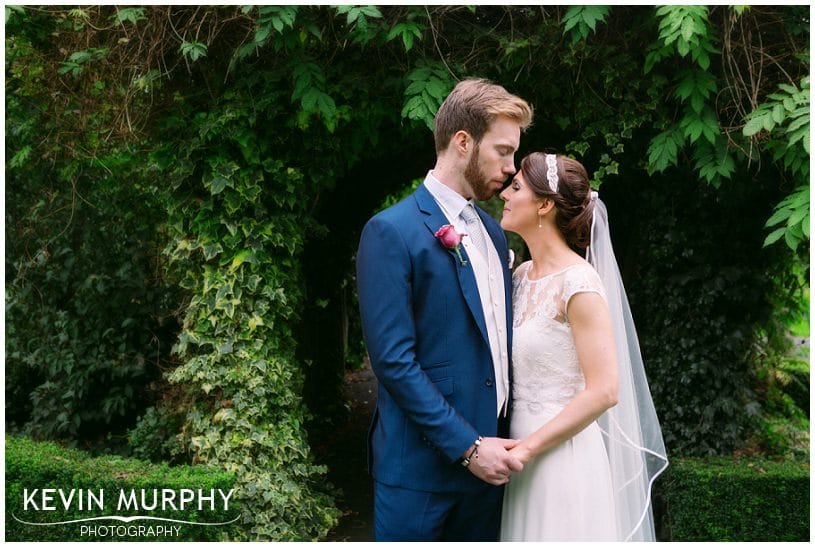 Mary and David were married in the Holy Trinity Abbey in Adare and held their reception just up the road in the Dunraven Arms Hotel. Mary and her bridesmaids got ready in the Dunraven Arms and Mary and her dad walked to the church together which was lovely. Thankfully the weather was kind to us and the ice cream cart at the reception went down a treat!
Here are some things I loved about Mary and David's wedding:
DJ Philomena on the decks while the girls were getting ready.
Mary's taste in music – she loves great Irish music and bands like The Coronas and Two Door Cinema Club kept popping up on the playlist.
The bouquet, which was really autumnal and featured blackberries among some other unusual flowers.
Exploring Desmond Castle.
Probably some of the cheesiest, tongue-in-cheek, sarcastic bridal party photographs I've been asked to do – but it was good fun!
Patricia on her violin entertaining the guests during the meal – it was a first for me and it really got everyone bringing out their inner Michael Flatley!
Stories of David's voracious appetite during the speeches – I think ordering a pizza as a starter before his steak dinner pretty much sums it up!
The brass band (what a great sound) and Mary and David's first dance – these guys have moves!
Here is a small selection of some of my favourite images to give you a taste of their wedding day…