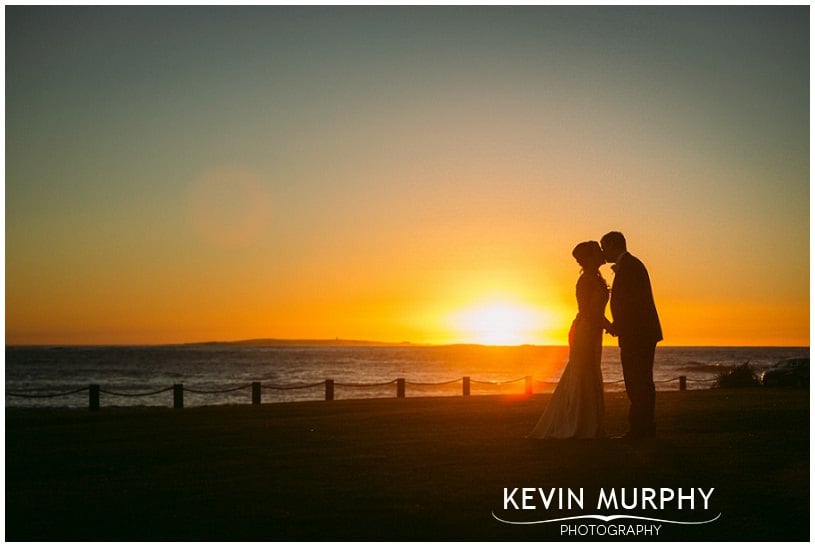 Sarah and Ciarán were married in Ballynacally church and held their reception in the Armada Hotel in Spanish Point. When we met to go through the plan for their day I was WARNED to be careful with certain members of the bridal party – let's just say that they "like to have the craic". As I drew asterisks next to their names I knew it was shaping up to be a great day. And it was! With a healthy Limerick/Clare rivalry between the families and joking from start to finish it was a lot of fun. Not only that, but with Ireland not making it through to the final of the rugby world cup we even managed to get Ciarán away from the television to take some photographs! 😉
Here are some things I loved about Sarah and Ciarán's wedding:
Aoife, who despite looking like Elsa, was going trick or treating after the wedding dressed as a Witch Bride. However, she only broke into nervous giggling when I asked who the witch bride was marrying!
Incorporating Sarah and Ciarán's obsession with Scrabble.
The "Bridesmaid Express"!!
Cillian's sense of humour – "she's not a little girl any more Dad!"
That wedding car.
Mac managing to hold it together. Barely. 😉
Audín and Arwen's outfits – they looked like something out of a fairytale.
Duke, their dog, turning up at the church to say hello. Usually when pets turn up they are wearing cute little outfits – but not Duke – he was wearing a waistcoat that I imagine would be too big for any grown man!
A beautiful Autumn sunset.
The speeches – there were some great stories shared, but I reckon it was only scratching at the surface!
Here is a small selection of some of my favourite images to give you a taste of their wedding day…