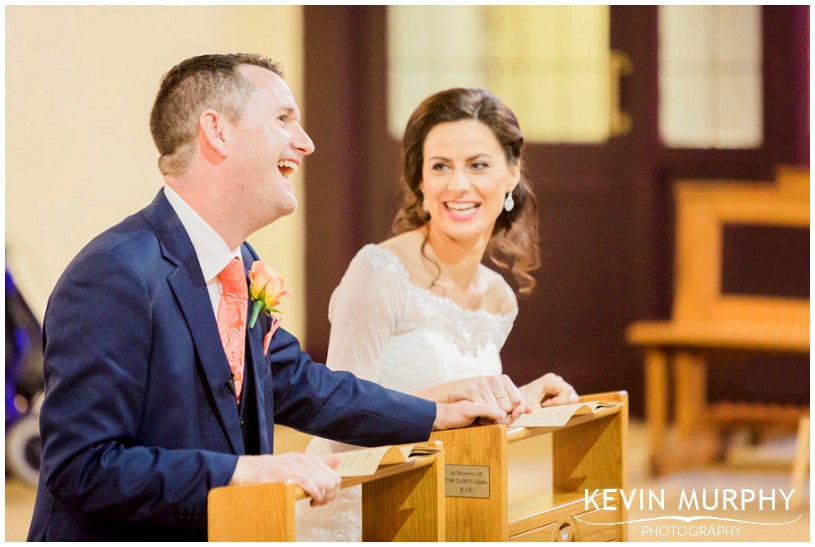 Maria and Sean travelled home from New Zealand to get married in Ballycorick church. It was an emotional and romantic day – from Sean's letter to Maria in the morning all the way through to that dip during the first dance! It was also a lot of fun – with both Maria and Sean beaming all day long – even when they decided to go out in the rain (and the dark) to get a photograph with Bunratty Castle in the background. Legends!
Some things I loved most about Maria and Sean's wedding day were:
Maria's "something blue" shoes and heirloom wedding ring.
Ben making Fiona smile for the camera.
Sean's air punch celebration!
Fiona starting a new trend with the finger-in-your-mouth wedding pose! 😉
A sneaky pint in Durty Nellies.
Their fresh cream wedding cake. How delicious does it look?
The New Zealand gang hakka.
Some kind words from Maria and Sean…
It was such a pleasure to deal with you from the first email right through to the spectacular slideshow you put together for after our meal. The photos are incredible from what we've seen so far also. Kudos for remembering our Pinterest ideas too… ALL OF THEM . You're a credit to yourself.
Here is a small selection of some of my favourite images to give you a taste of their wedding day…