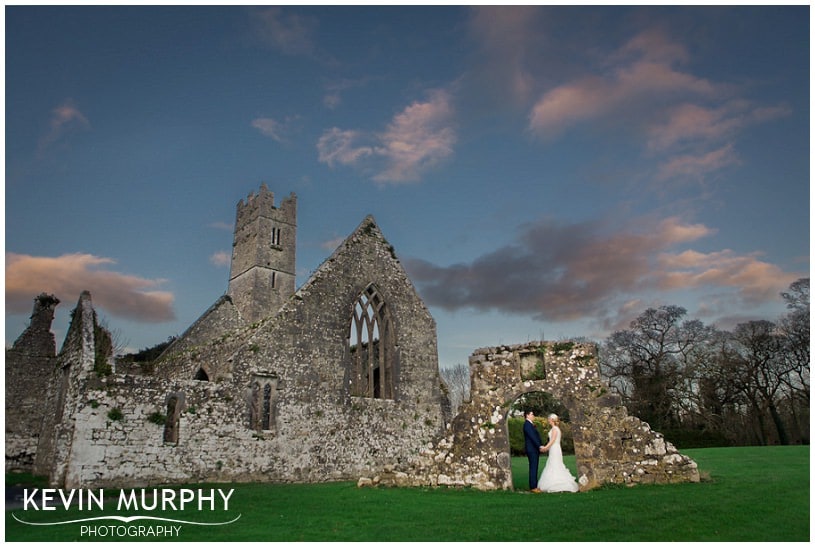 Deirdre and David were married in Cloncagh church and held their reception in the Woodlands House Hotel in Adare. It was a lovely, cosy, Christmassy wedding – and the tone was set from the very start with the Christmas bauble invitations.
Here are some things I loved about Deirdre and David's wedding:
The mistletoe hanging over the door of the church – it worked hard too with all those kisses for the bride and groom as the guests left after the ceremony. 😉
Getting lucky with nice weather as the guests arrived for the ceremony, and again afterwards as everyone hung around for a chat.
A new record for the fastest run up the aisle by the page boy and flower girls!
David's grin when he saw Deirdre for the first time.
Going somewhere new for the bridal party photographs.
The Christmas bauble table plan and one of the best alternatives to a guest signing book I've ever seen.
Áine texting Deirdre as she was doing her speech from her iPhone! 🙂
The stories of David playing hurling with a spade!
Here is a small selection of some of my favourite images to give you a taste of their wedding day…