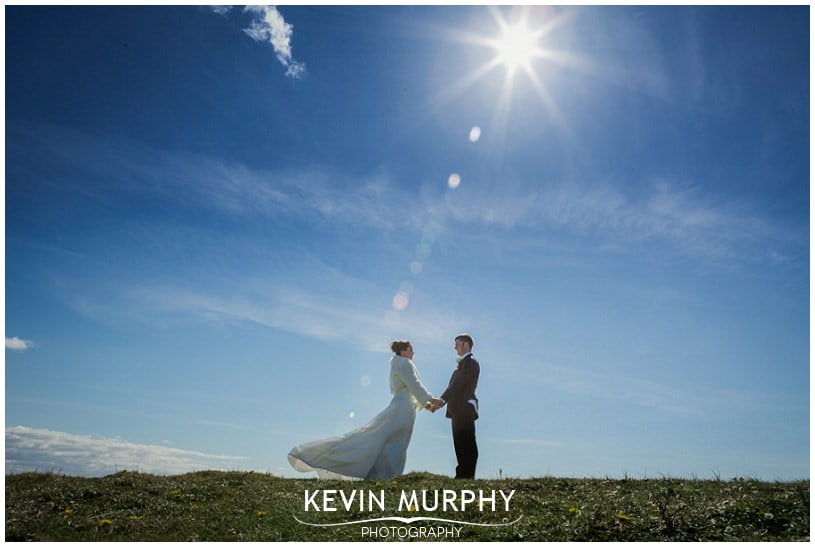 Gemma and Joe were married in the Star of the Sea church in Quilty and held their reception in the Inn at Dromoland. It was a day full of little secrets and surprises – I was almost afraid to open my mouth for most of the day in case I gave something away! There were even surprises that neither Gemma or Joe knew about!
Some things I loved most about Gemma and Joe's wedding day were:
The decorations Ciara had put up around the house they were renting for bridal preparations.
The duelling DJ's in the house – from Deep Purple to REM.
The tissue supply – I've never seen such a huge and thorough selection!
A surprise Skype call from one of Gemma's best friends in Australia.
Almost accidentally burning the church down.
A surprise custom restored tandem bike.
Denis and Gemma's dad taking the tandem for a spin.
The cake, which was made by Gemma's parents.
Jimmy's surprise outfit change.
Here is a small selection of some of my favourite images to give you a taste of their wedding day…