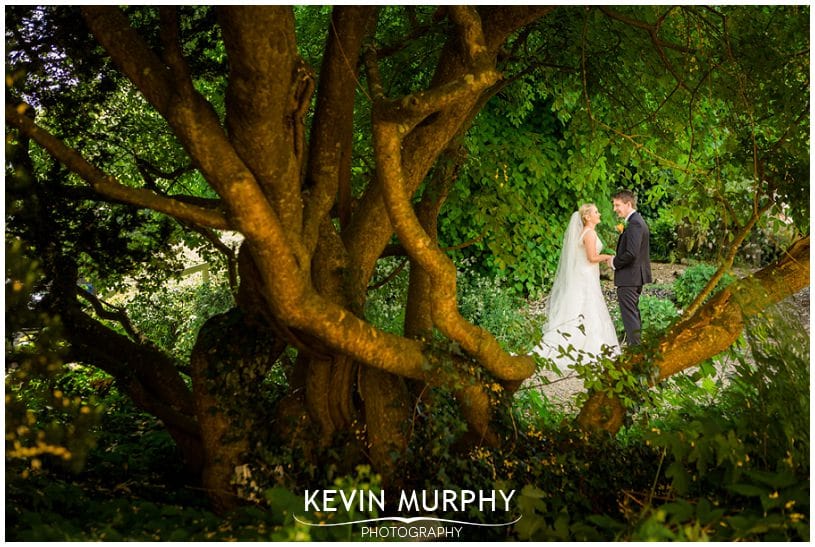 Caolán was lucky enough to win his future bride Gillian in a game of poker in Australia (;)) and they travelled home to get married in her native Ballingarry. Their wedding was a great day – a relaxed family day out with a bit of welcome Australian sunshine. Plenty people chipped in to help out too – with Heather helping out with the planning and Gillian's mother's friend Ginny doing an amazing job with the flowers.
Some things I loved about Gillian and Caolán's wedding day were:
Gillian's gang of nieces and nephews – they are a great bunch and loved the camera (which was just as well because the adults took a bit more time to warm up to having me there!)
Getting the last few jobs done – ironing ribbon, writing a speech and practising walking up the aisle.
Mary Frances' poetic reflection.
The Guinness Book of Records attempt at the longest ever "Falling Slowly" guitar solo! 😉
The gardens in the Mustard Seed. We were only there for twenty minutes but I could have spent hours there.
Caolán getting completely destroyed with lipstick on the very first kissing photo. That was the end of the kissing!
The outdoor reception in the sunshine at the Bunratty Castle Hotel.
The best man, Tiernan's speech – a poem with some hilarious killer punchlines.
Here is a small selection of some of my favourite images to give you a taste of their wedding day…