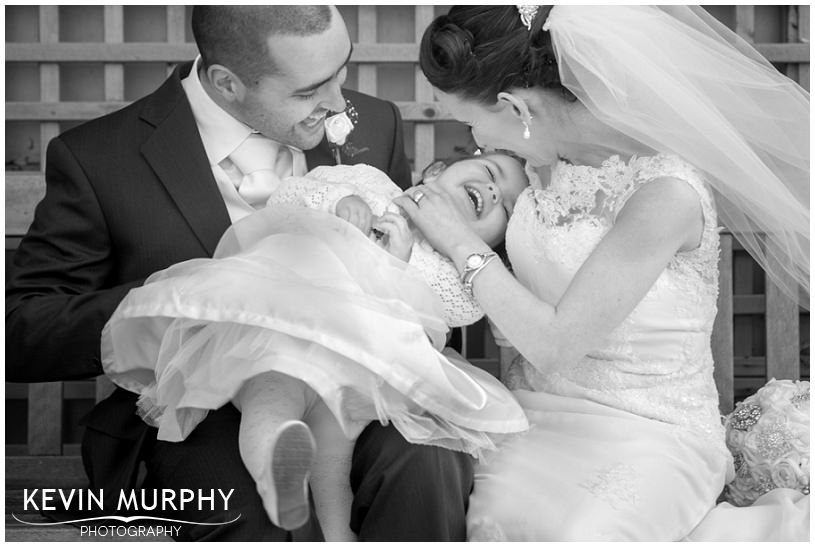 It's always an honour to be asked to photograph another photographer's wedding (especially when their brother is also a photographer – no pressure then!). I met Stefan in the camera club in Limerick a good few years back so I was delighted when he got in touch to ask me to document his wedding to Louise. They met on facebook and they have a beautiful, friendly, happy daughter Saoirse who is a credit to them. They were married in the Pillo hotel and it was a lovely, relaxed, good humoured wedding – I had a great time!
Some things I loved about Louise & Stefan's wedding day were:
Saoirse – star of the show! Her training in front of the camera paid off on the big day. 🙂
Stefan's present to Saoirse – I've still got "do you ears hang low" on loop in my head.
The vintage bus for the bridal party to travel in.
The bottle opener keys for the guest seating plan, and the matching door handle table settings.
The caravan club. If the fun they had at their table is anything to go by, their events must be brilliant fun.
Louise's dancing shoes.
A surprise impromptu performance by the "Sugar Daddies".
Here is a small selection of some of my favourite images to give you a taste of their wedding day…