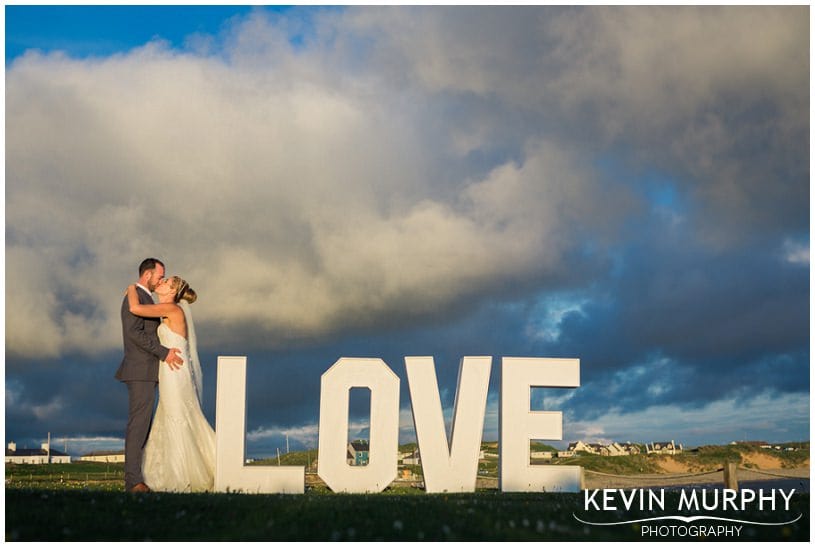 Emma and Sean flew home from Australia to get married in Inagh church. With them was their son Oisín, on his first trip to Ireland to meet his family here. It was great to see the love for Oisin from everyone. It was like he was getting a years worth of love all concentrated into a few days.
After the ceremony we went to Emma's home farm to take some photographs (I could have stayed there for hours!) and then we made the trip back to the Armada Hotel in Spanish Point for the reception.
Emma and Sean put a huge amount of effort into the day from signs and props, to ideas for photos (including having some round bales in the field outside the house as well as a ladder ready to climb up on them!) and it all paid off.
Here is a very small selection of some of my favourite images to give you a taste of their wedding day…