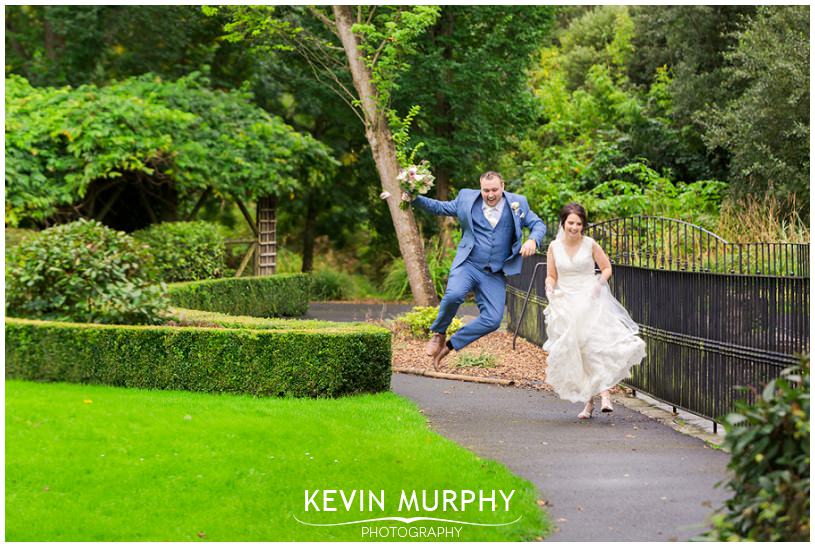 Laura and Gareth were married in the Holy Trinity church in Adare and held their reception just down the road in the Woodlands House Hotel. From start to finish it was a day full of fun, hijinks and general tomfoolery! 😉
Some things I loved about Laura and Gareth's wedding day were:
Mini, the camera shy cat and their three dogs.
The smashed champagne flute the minute the pros left the room. Couldn't leave them alone for two seconds!
The bridesmaids smiling for photographs with their backs turned to me!
A certain groomsman's attempt to attach flowers to the lapels.
Gareth's funny lighting of candles improvisation.
Getting to meet "Helga" – the life and soul of the hen party – Ayyayaya coco jambo!
A special message from Nathan Carter to his fan
Sweets. Everywhere. It was as if Willy Wonka himself was getting married!
The first time I've ever witnessed somebody being thanked during the speeches for "being a pain in the hole".
Here is a small selection of some of my favourite images to give you a taste of their wedding day…