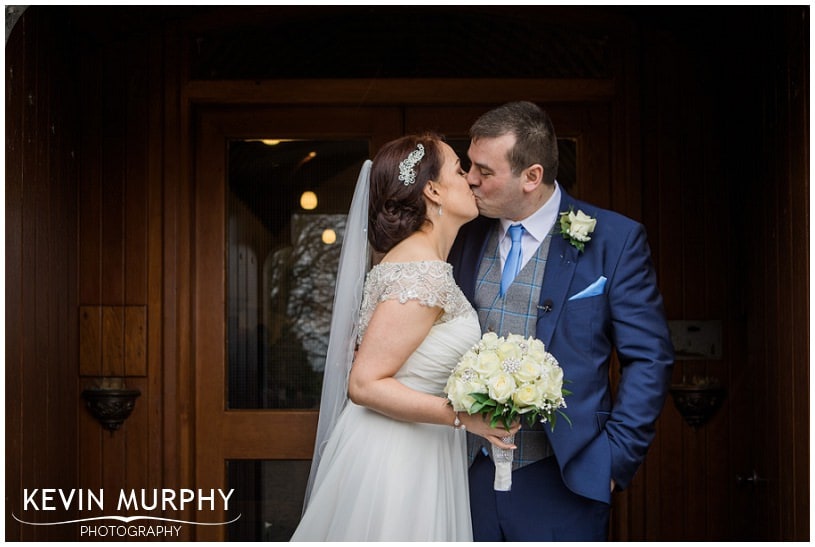 Sinead and Aidan – so good they were married twice! Firstly they had an intimate church ceremony in nearby Terryglass church and afterwards they had a second outdoor ceremony in the secret garden in Coolbawn Quay. Their wedding day was at the tail end of storm Doris so the weather was wild, wet and windy – but the cosy bar and marquee kept all the guest warm and chatting. Sinead and Aidan are genuinely two of the nicest, friendliest, down to earth people I've met and it was a pleasure to be there to document their wedding.
Some things I loved about Sinead and Aidan's wedding day were:
The atmosphere in the guest house as Sinead and the girls got ready. Cousins hugging their distant cousin, shared funny stories and loads of fun.
An excited page boy's countdown timer going off moments before leaving for the church.
The marryoke – can't wait to see how it turned out. Can't beat a bit of Whitney Houston every 10 minutes!! 😉
Fr. Larkin instantly putting everyone at ease in the church.
An embarrassed mother of a flower girl who decided to give her opinion on the music during the silence when it ended.
The randomness of the ceremony in Coolbawn – including an impromptu performance by Fr. Larkin.
The singing waiters during dessert.
Some kind words from Sinead and Aidan…
I cannot honestly thank you enough for everything on the day. From your first email I just knew you were the right person for myself and Aidan and you were unreal. You put us both at such ease and made everything so easy. Everyone was talking about the slide show on the day and the amazing pictures that you captured. Thanks you sooo much again for everything…
Here is a small selection of some of my favourite images to give you a taste of their wedding day…