I was delighted to find out I finished in the TOP 10 of wedding photographers in the annual Masters of Wedding Photography competition for 2020. There are 4 rounds each year judged by an international jury of renowned wedding photographers and the winners from each round count towards the final ranking for the year.  With 6 awards overall, it meant I finished in the TOP 10 for 2020 for UK & Ireland, and the only Irish wedding photographer to make it into the TOP 10 ranking.
Personally, I love how each of these photographs are natural, authentic moments which is something I've been focussing more and more on.
Here are the photographs that were awarded, along with the story behind them….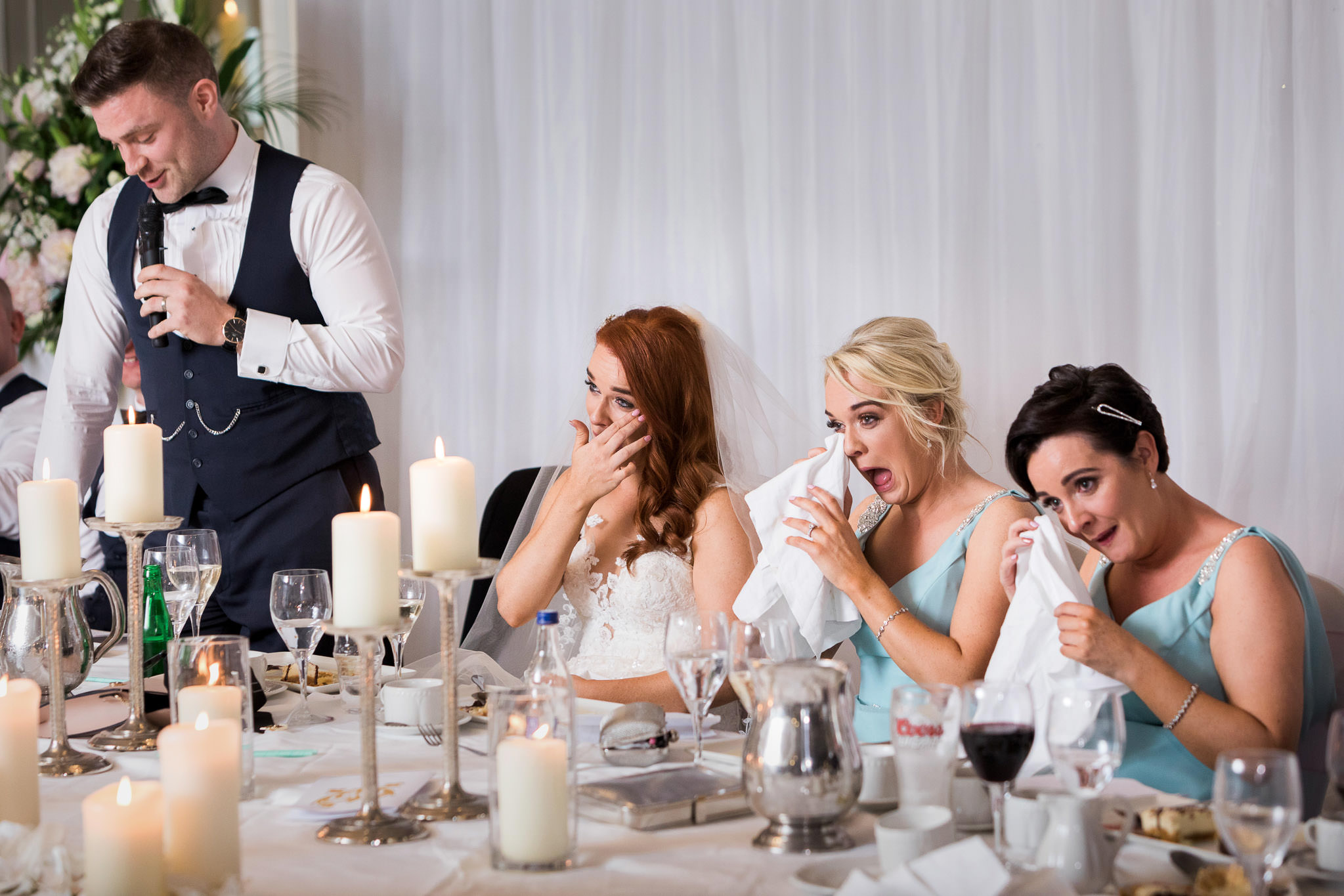 1. Johnny's Speech. I love the speeches part of every wedding. Usually at this point, most of the nerves are gone, people have had a drink or two and the emotions start to flow more freely. Johnny nailed his speech and I loved how Ciara and her two sisters were so synced up as they each wiped away a tear.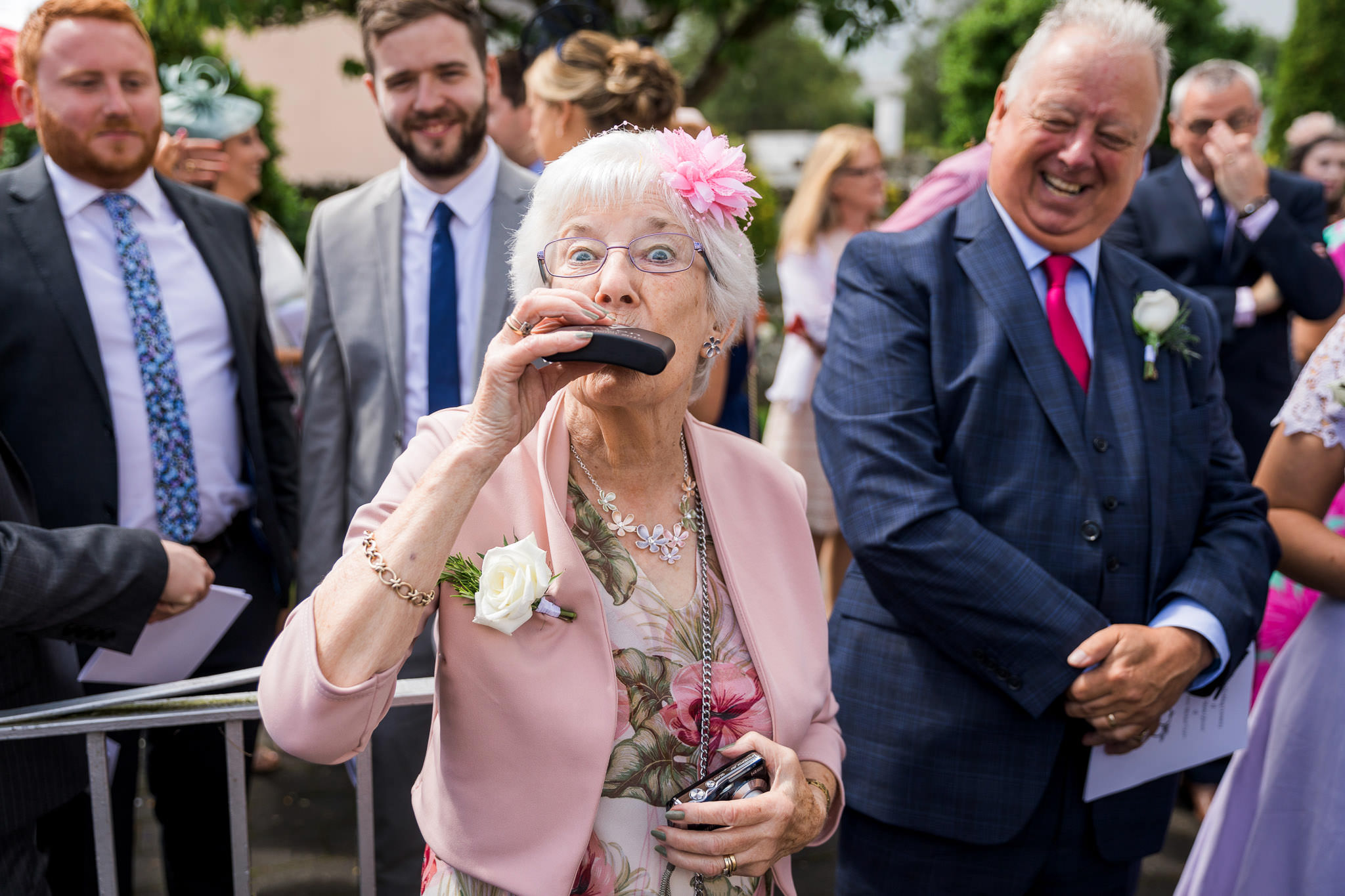 2. Wedding Granny. Every wedding day has characters and I loved the sense of humour and craic of this granny as she drank from the hip flask of one of the groomsmen!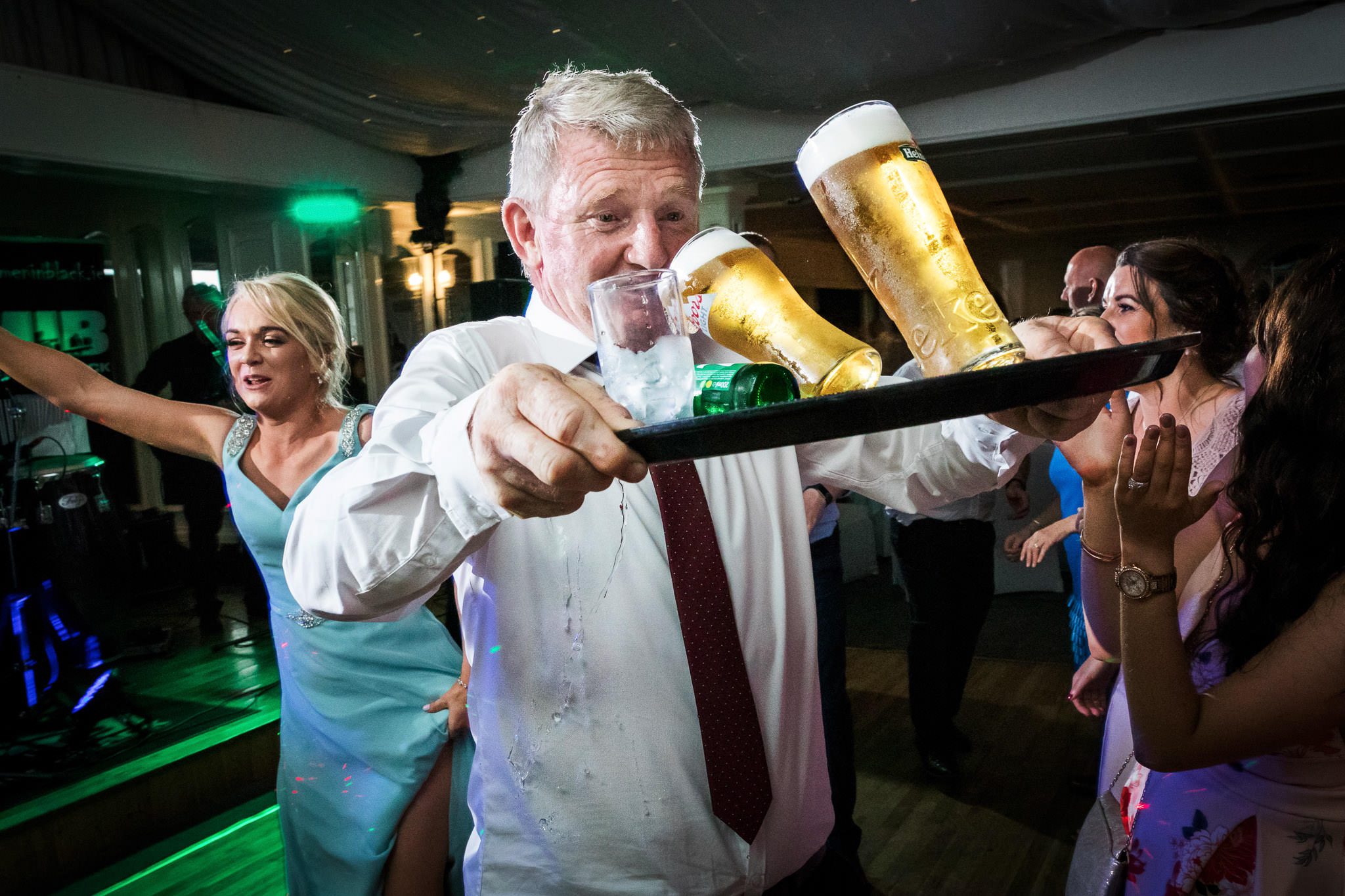 3. Uh-oh. It takes a brave (and confident) man to decide to bring a tray of drinks across the dance floor rather than around it. And this guy was confident – so much so that seconds before this photo he was giving it socks squatting his way across the floor beneath the arms of those dancing around him. But when he stood up to complete his trip, it all went wrong. This is the exact uh-oh moment – the instant when someone realises that something, somehow, has gone terribly wrong!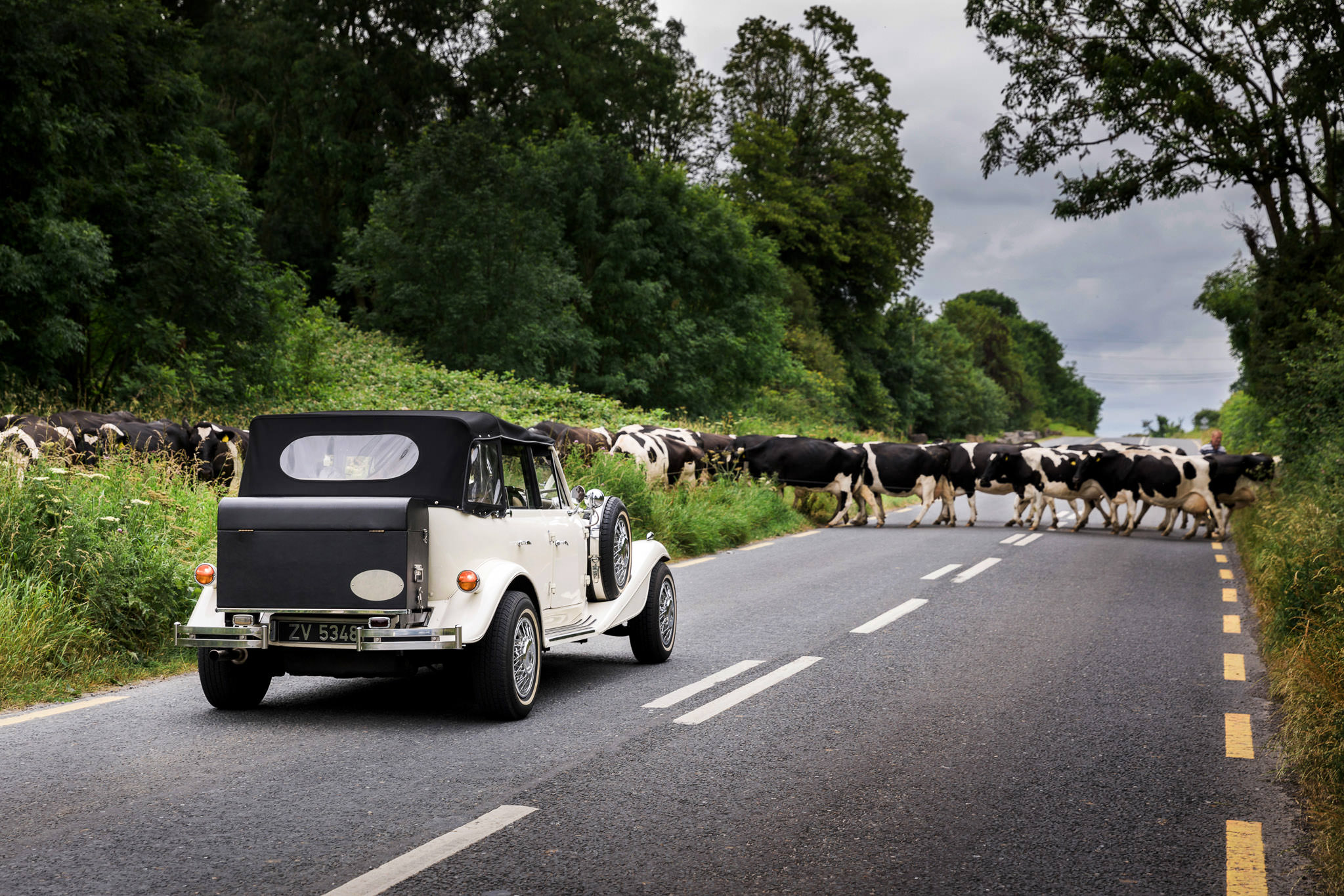 4. Rush Hour. Often it's the unexpected things on a wedding day that people remember so I'm always on the lookout for moments that aren't planned. I was about five cars back from the wedding car when this happened, so I quickly grabbed my camera and ran along the queue of cars, to the laughter of every car I ran passed!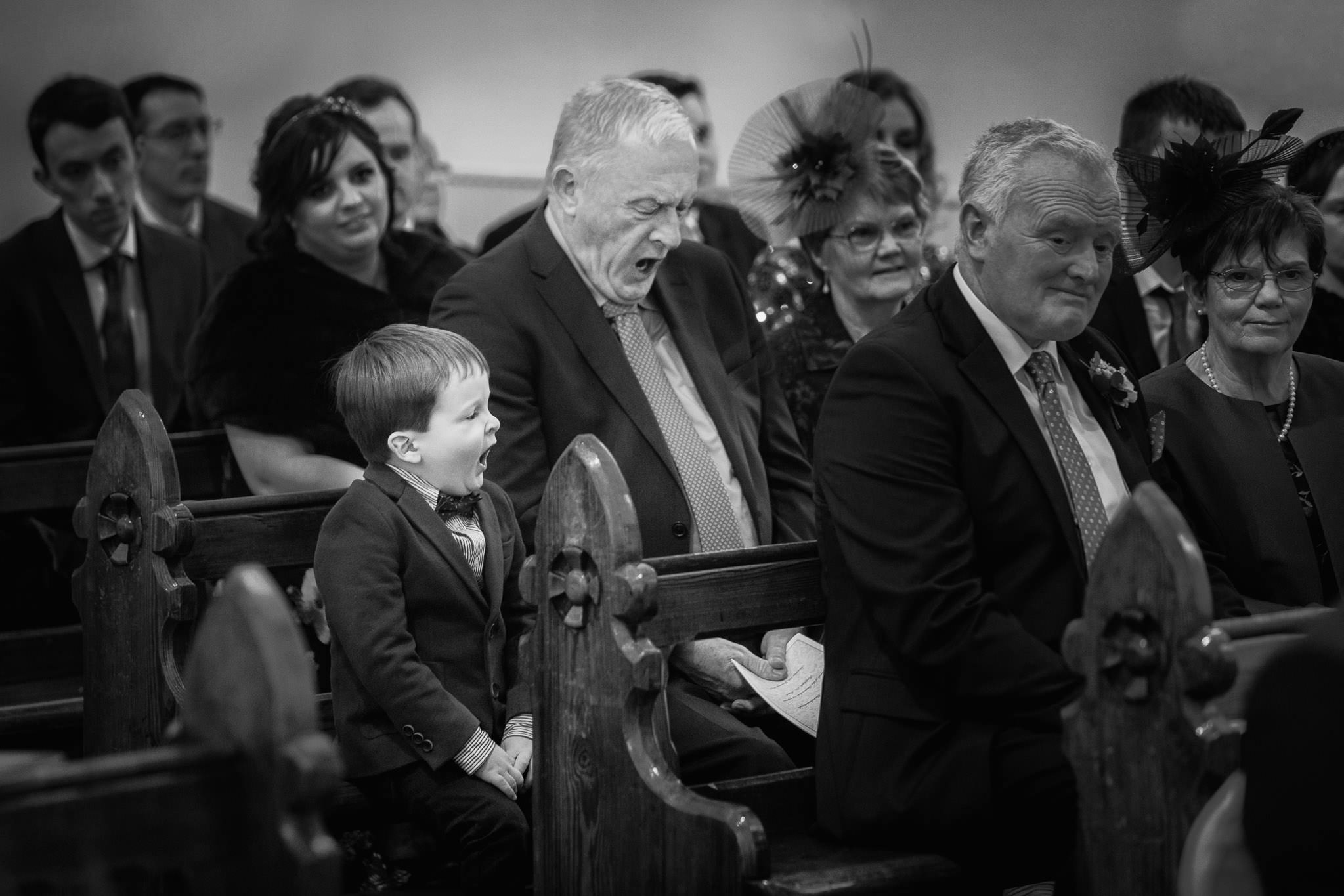 5. Synchronised Yawning. Everyone knows yawning is contagious. This kid was starting to lose interest during the sermon and his yawning started in earnest. I figured it was only a matter of time before he had company and my patience paid off when his neighbour could no long resist!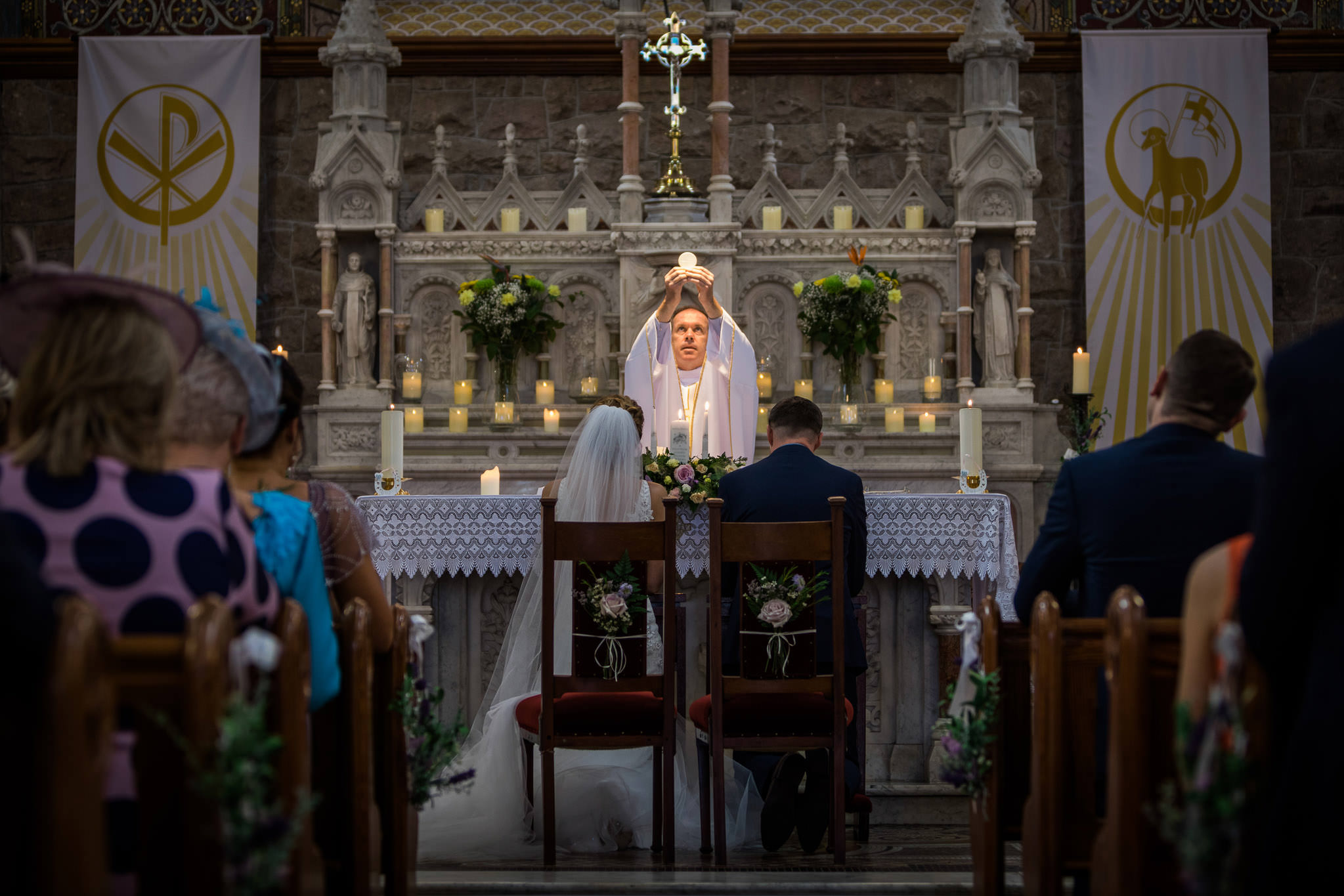 6. Communion. I got lucky with the light as there was a natural spot light on the priest. I also loved how the emblems on the cloth at ether side mimicked this light.