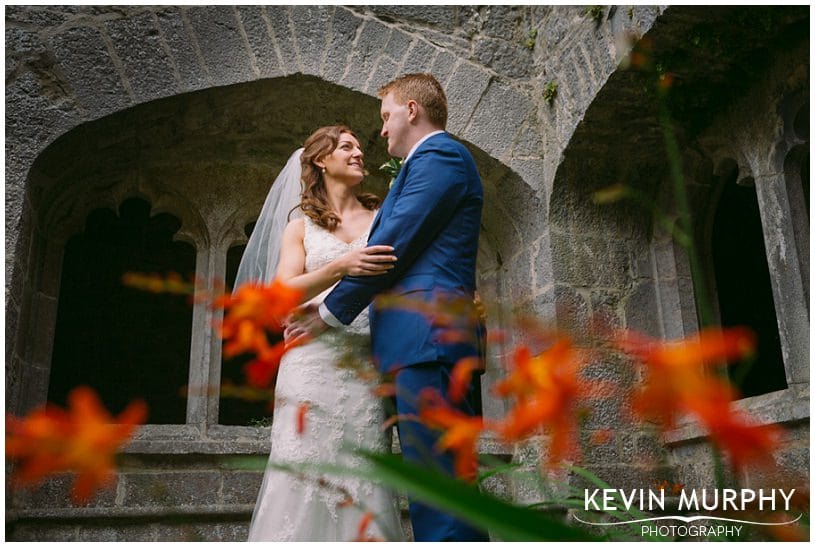 I photographed Amanda's sister Noelle's wedding in the depths of Winter so I had been looking forward to revisiting their home this Summer. It was worth the wait too, the garden looked fantastic and everyone was in high spirits – with Amanda's mother Denise pulling off the mother of all photo bombs! So subtle! 😉
Amanda and David were married in Raheen church. Afterwards, they made their way to the Dunraven Arms in Adare for their reception – a trip that Amanda's parents made on their wedding day 36 years earlier.
Things I loved about Amanda and David's wedding:
The hilarious music video the girls put together for Amanda's hen party.
Noelle's advice on where best to hold the bouquet. 😉
Tying JP's tie – it got there in the end.
Denise and Mary lighting the candles, what a lovely touch.
Climbing into the garden at the abbey – not easy at the best of times and definitely a challenge in a wedding dress and heels. Worth it though!
The mariachi band at the reception – it really added to the fun of the drinks reception.
The lighthouse wedding cake – a throwback to David's proposal at Sheep's Head.
David's speech.
Their choreographed first dance.
Here is a selection of just a few of my favourite images to give you a taste of their wedding day…