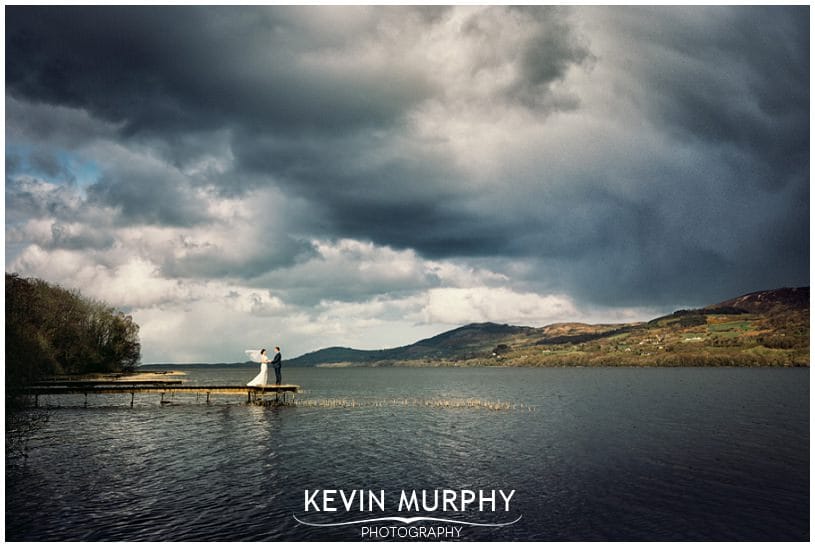 How can I sum up Mairead and Sean in a single word? … sound! Mairead and Seán were married in Kilnamona church and held their reception in the Lakeside Hotel in Killaloe. Secretly they hired some sort of magic weather machine that ensured that it only rained when they were inside and immediately stopped every time they stepped outside the door! It was amazing – I'd definitely recommend hiring them. 😉
Things I loved about Mairead and Sean's wedding:
The kids excitement and Mairead's house that morning.
Page boy ZOMBIES!!
The flowers. Wow. They were done by Mairead's mother and when I scouted the church a few days ahead of the wedding they had already started working on them. Their hard work paid off, they were incredible.
Sean's waistcoat. Loved it.
One of the flower girls, when we went to take the first official photograph – "Let's get this over with, shall we!"
The Torpey branded hurleys.
Finally getting to the location we used for the bridal party photographs. I've been trying to get there for wedding photographs for years, but the weather has always prevented it. (Luckily Mairead and Seán had that magic weather machine!)
The stories shared in the speeches – from the first time Seán's parents met Mairead to nostril wheel removal!
Here is a quick selection of just a few of my favourite images to give you a taste of their wedding day…