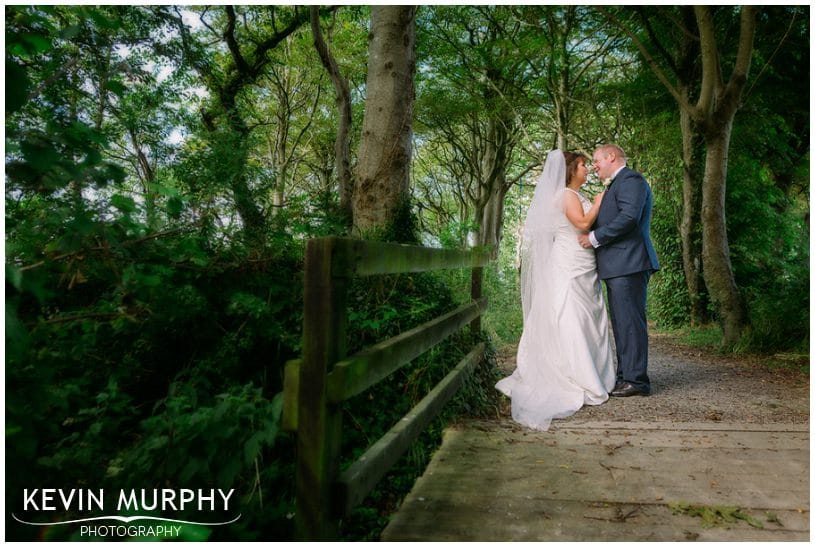 Gina and David were married in Ballylongford chuch and held their reception in the Woodlands House Hotel in Adare. The emotions of such an important day obviously went to David's head when he surprised Gina with flowers that morning. For the first time. EVER. You've set a dangerous precedent my friend – nothing short of flowers will do for wedding anniversaries from now on! 😉
Things I loved about Gina and David's wedding:
The commotion in Gina's house that morning. And the oasis of calm that Gina's dad found outside with the dogs!
Meeting the boys in Finucane's and getting a tour by Speedy. They were one step ahead with the tic tacs too!
Using a hawk to bring up the rings. Not the bird mind you, the plastering tool, a nice nod to David's work.
Probably the three friendliest, giddiest, excited flower girls I've ever seen.
Gina and David taking me to a "mystery location" for their photographs! It was a bit of a trek, but we did find the wooden bridge in the end! It was worth it too.
Visiting Gina's granny.
Their signed jenga blocks – what a great idea.
Mathew, who lived up to his description as "the John B. Keane of best man speeches"!
The craic on the dance floor, helped in no small part by J90 who were in top form.
Here is a selection of just a few of my favourite images to give you a taste of their wedding day…