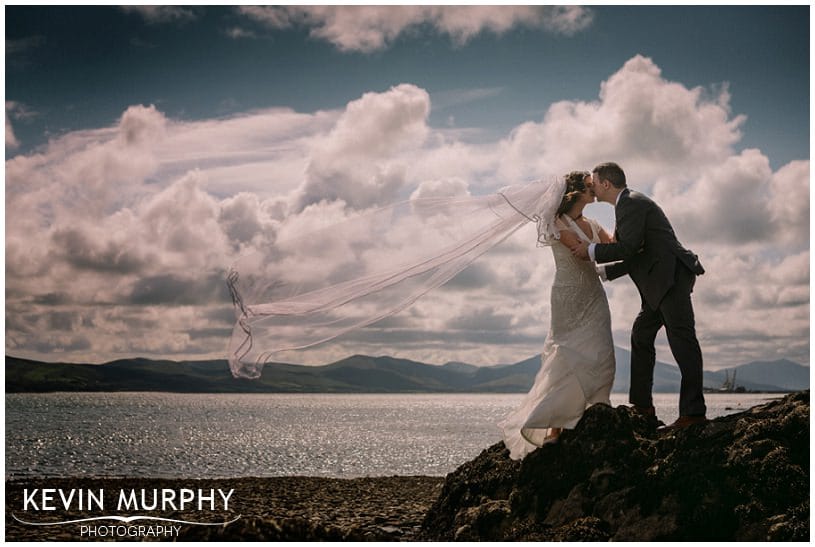 One of my favourite things about being a wedding photographer is getting to be there with families on one of their most important days. It's like getting a backstage pass. And, because of the day that's in it with high emotions and stories shared, it's easy to form a bond with that family and especially with the couple marrying. So I was delighted to be asked to photograph Ashling and Brian's wedding – having already photographed the weddings of Ashling's sister, Brian's sister and Danny the groomsman – It was like a reunion and it was lovely to spend the day with lots of familiar faces (and a new little addition!).
When Ashling was 15 she worked in the Highway Bar where she first met Brian. They met again years later in Aubars and the rest is history. They were married in Fenit Church and held their reception in the Ballyroe Heights Hotel.
Things I loved about Ashling and Brian's wedding:
The flowers, which they did themselves, looked fantastic.
Ashling having her mother's veil.
A faulty handbrake. Or at least that was the excuse! 😉
Fr. Blewitt's story about Eve's headache.
The sacristan using the signing pen to tickle people.
The table names which, in a nod to Reeling in the Years, documented important years in the history of Ashling and Brian and their families.
The final statement of the CASH committee. Congratulations on a job well done – if only all Irish committees were as successful. 😉
Their first dance song is one of my all time favourites, but I loved how they tied it in to their day in other ways too.
Here is a selection of just a few of my favourite images to give you a taste of their wedding day…