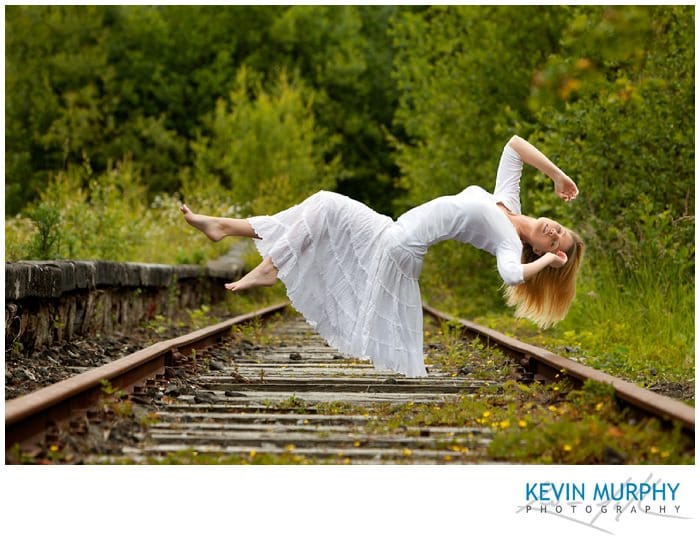 Lisa Michelle is an American model who happened to be in Limerick so we got together for a shoot. I've wanted to do a levitation shot over a railway track for a couple of years so I finally took the opportunity to do it. We only had an hour, but we still managed to get a good number of different shots as well as have a lot of fun doing it.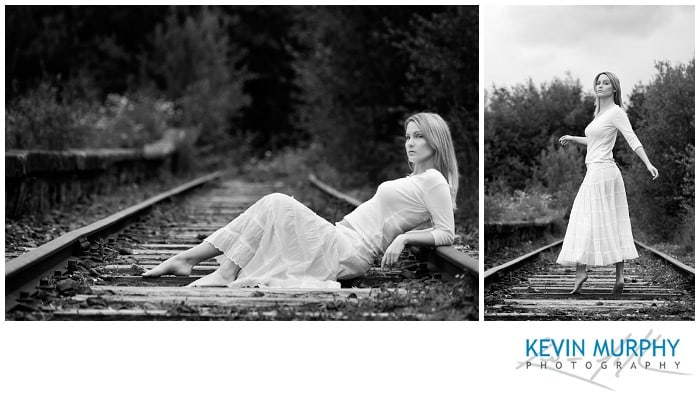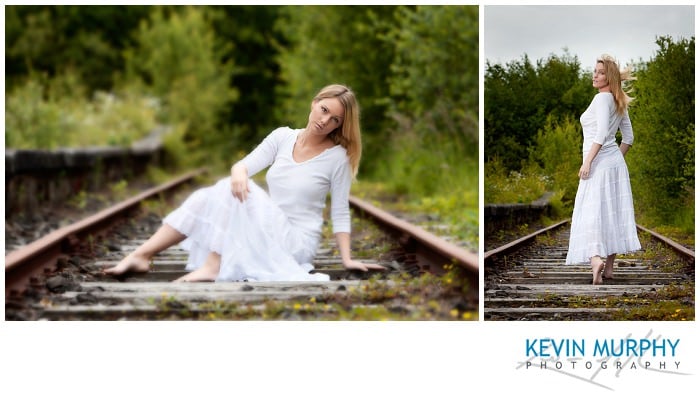 Unfortunately the weather was a bit of a nuisance so I needed to play to it's tune, dipping in and out of cover to keep everyone (and everything!) dry.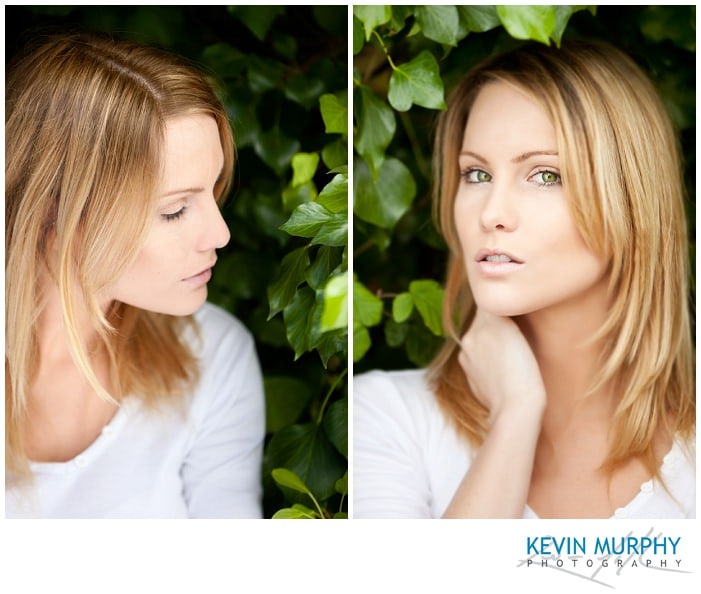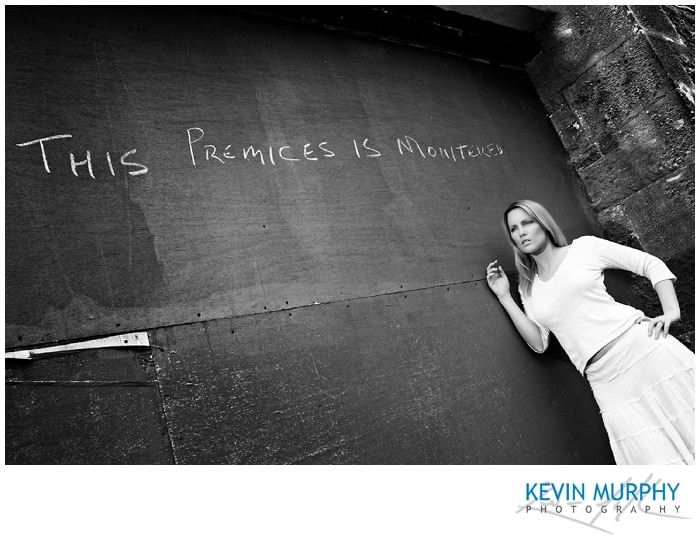 I used quite a bit of off camera lighting on this shoot, but I tried to keep it very subtle and natural. Apart from this last shot – the warning was calling out for a more dramatic look!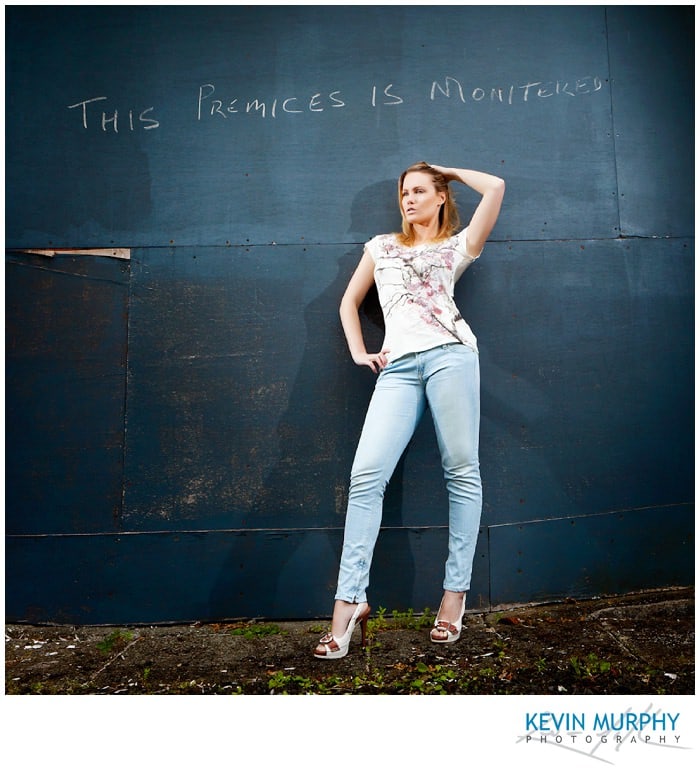 Huge thanks to Lisa Michelle for coming along and being such a good sport. Thanks too to her husband Charles for helping out on the shoot!