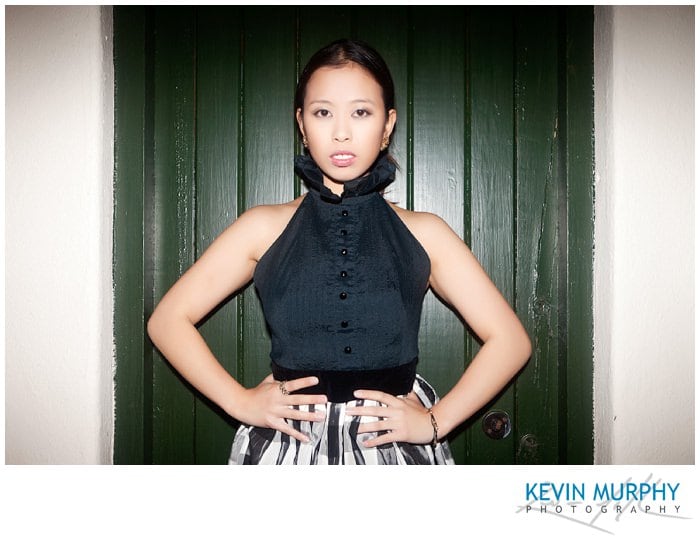 Lydia was the second of our models for the fun fashion shoot in Bunratty. The day was overcast so there was some lovely natural light up for grabs around the folk park. I loved the glossy green door above and used it as a background for a high fashion shot. Below I used the same cottage as I used for Alona's shoot.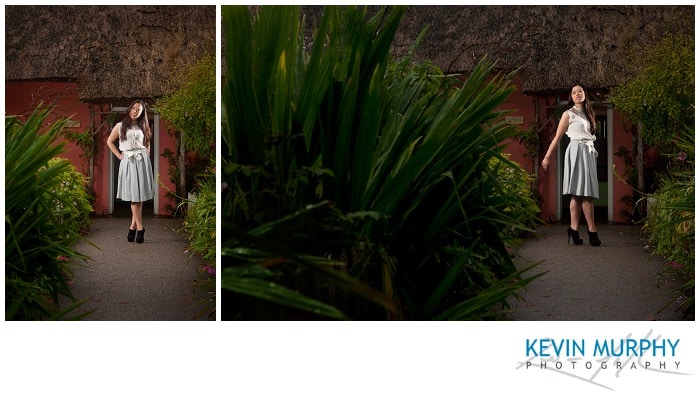 I found some lovely natural light flooding in through an archway which I took full advantage of!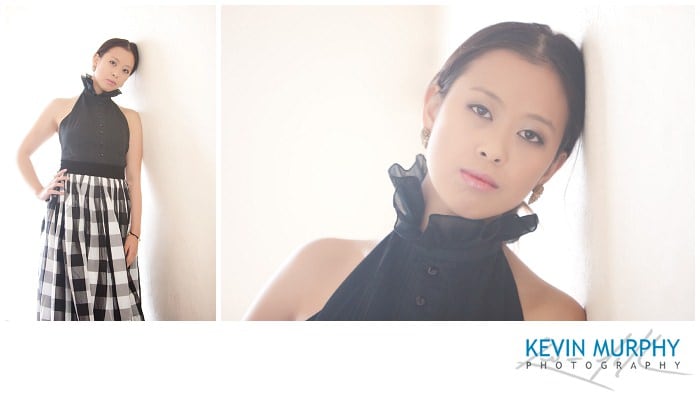 The following images were taken outside, the overcast sky and the interesting background made my job easy and Lydia worked her magic.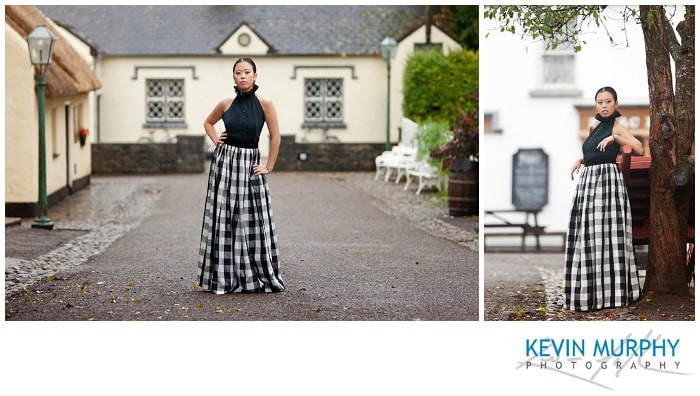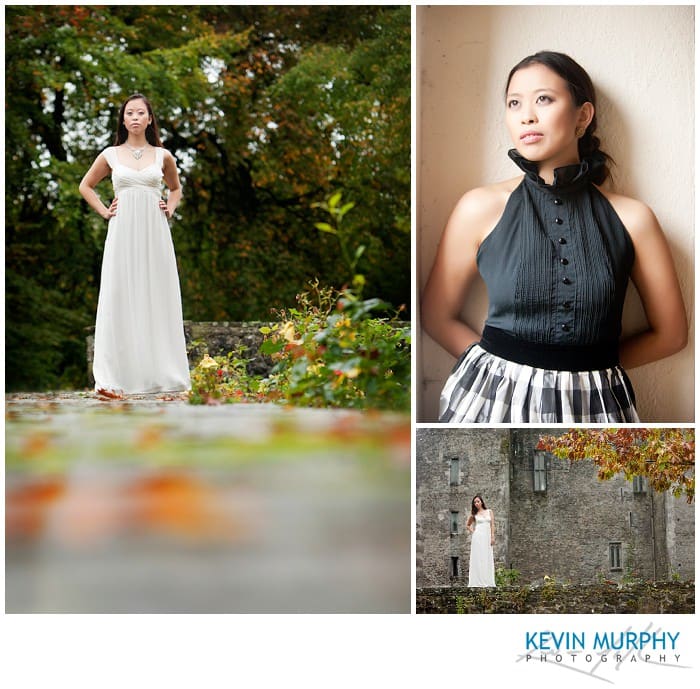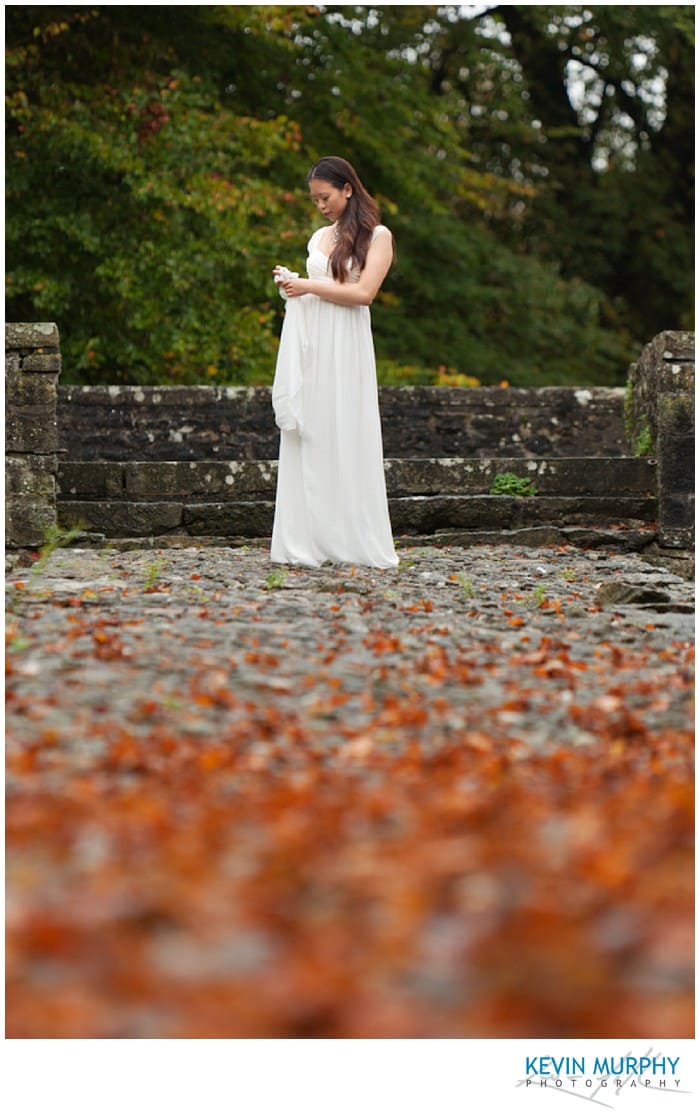 A carpet of fallen leaves were asking to be included so I committed to the shot and lay down on the soggy ground. It was only during processing I noticed the swarm of midges flying around – I'm pretty sure Lydia was committed to the shot too!
All in all it was a lot of fun, thanks Lydia!