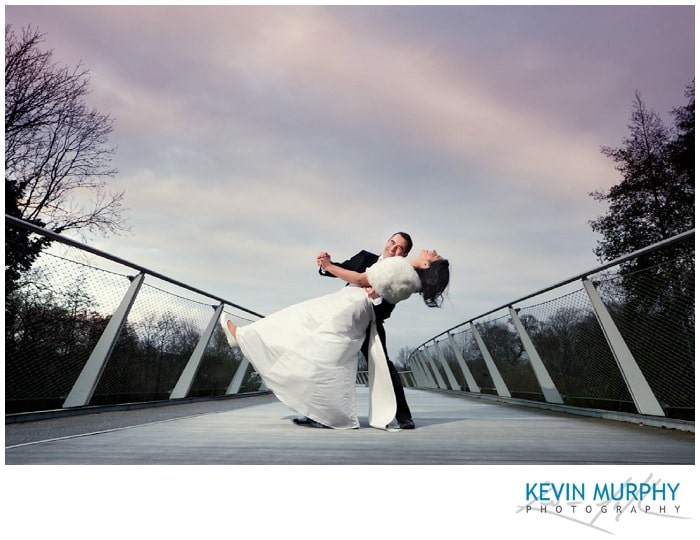 Karen & Pat were married last weekend in Limerick. It was a personal ceremony with just Karen, Pat, their best man and bridesmaid and a priest. Afterwards, they visited the grounds of the University of Limerick for some photographs. I was assisting the main photographer, but I also got to set up a few shots – these are my favourites!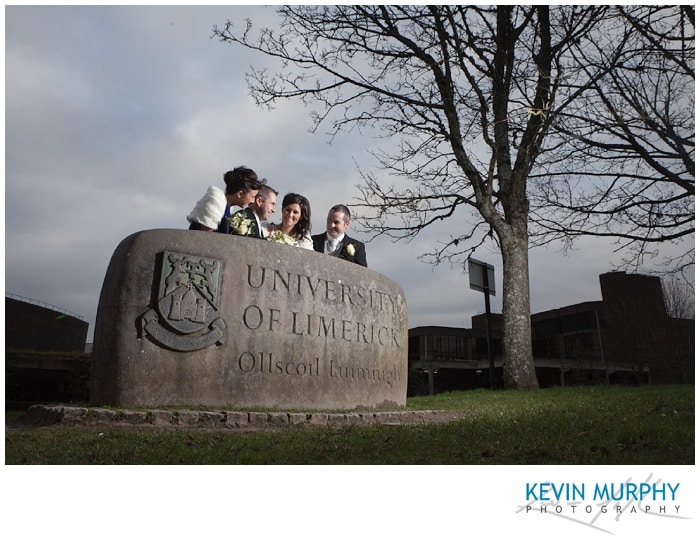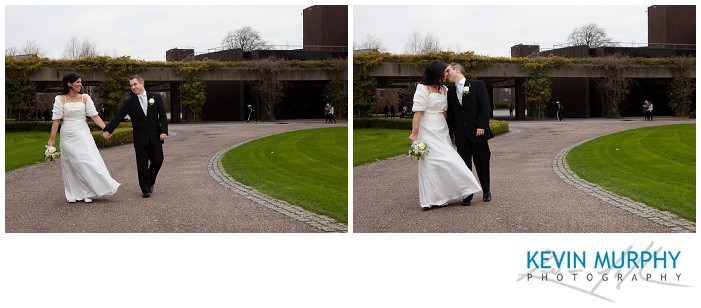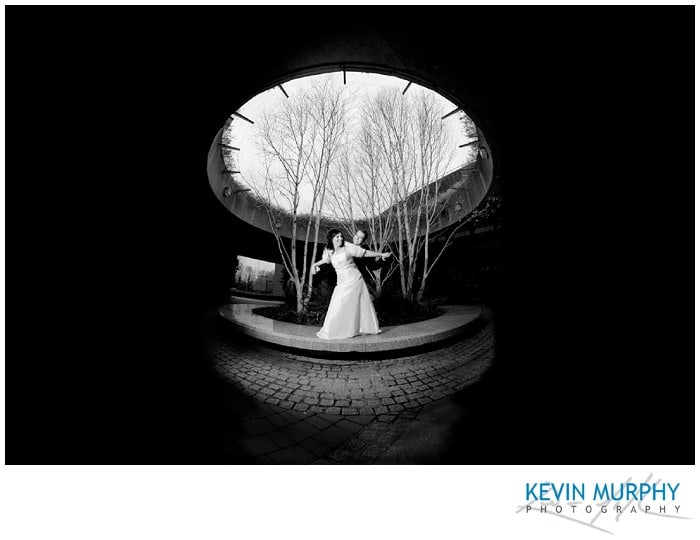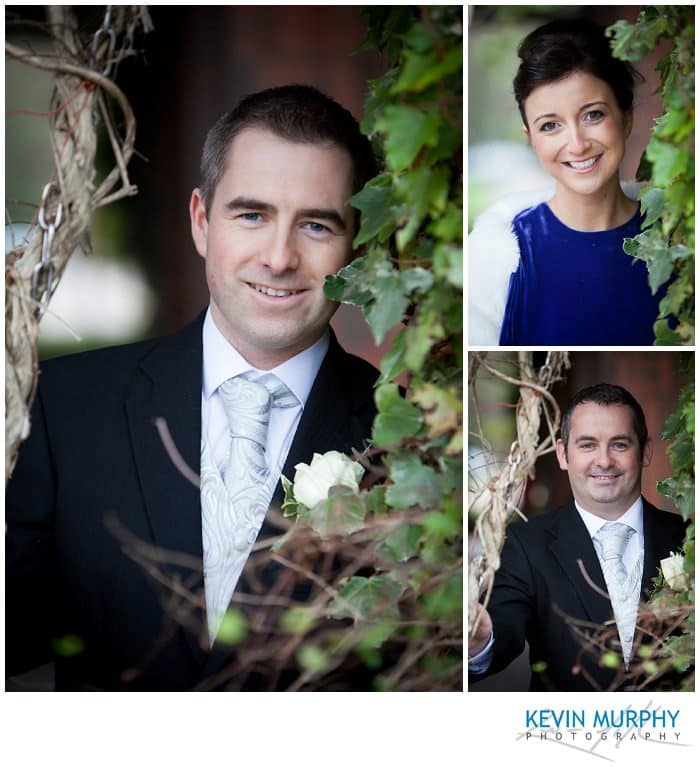 The cast iron sculpture, commonly called "Brown Thomas", looked like a fun idea for a few photos. The statue gets dressed up at different points in the year by the students – so why not make it part of the wedding party?!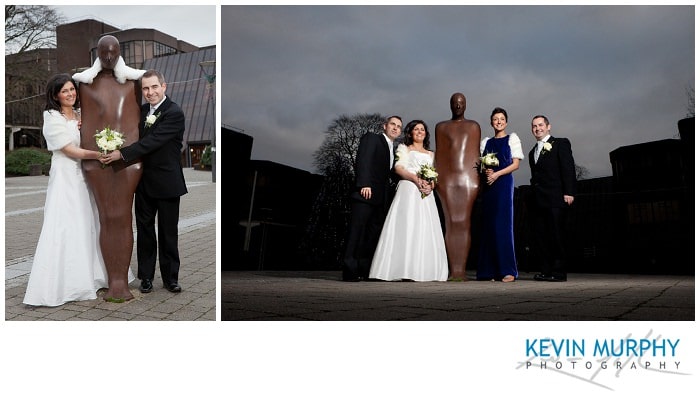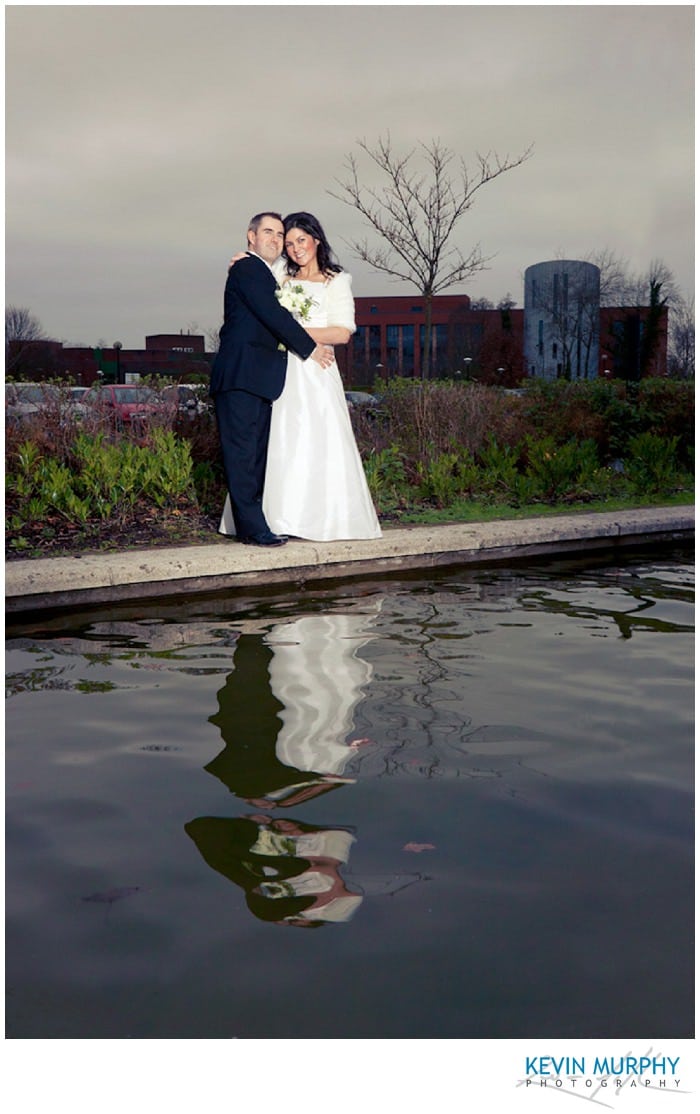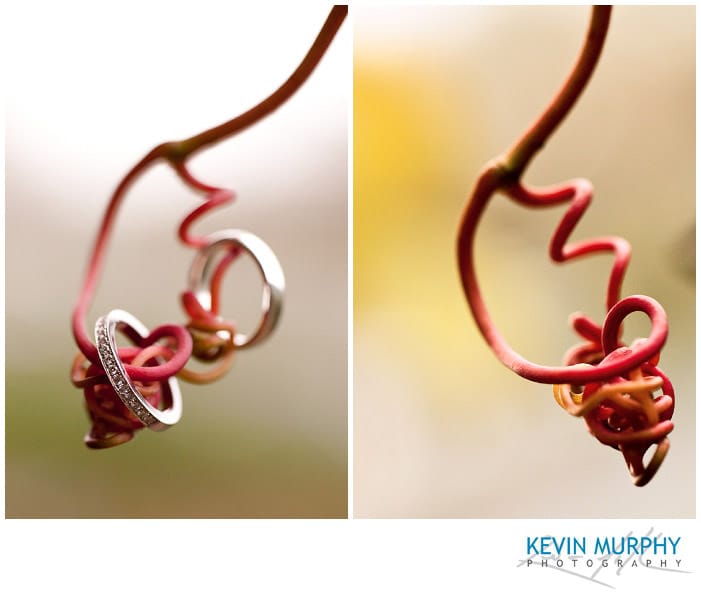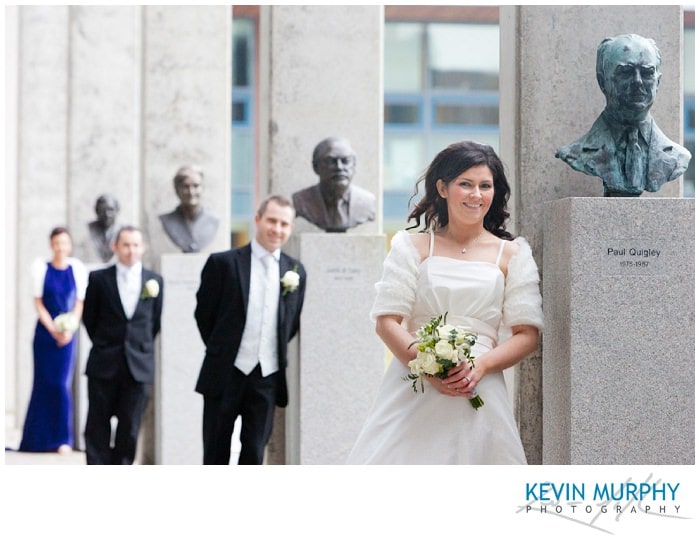 Despite the cold December weather, Karen had a smile on her face the entire time!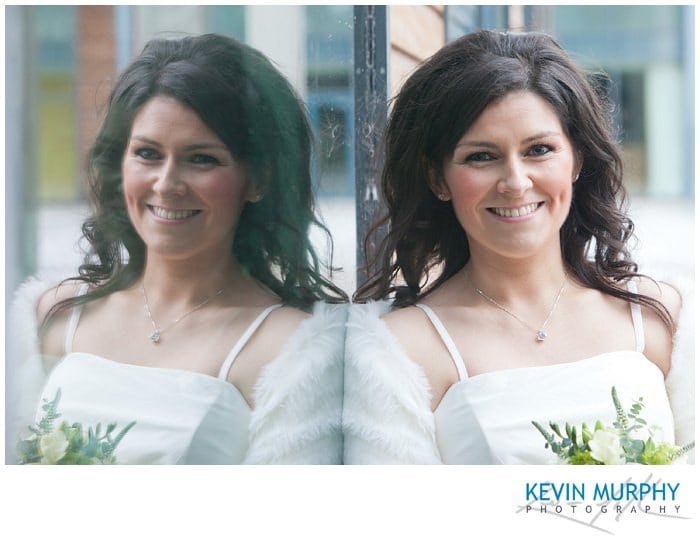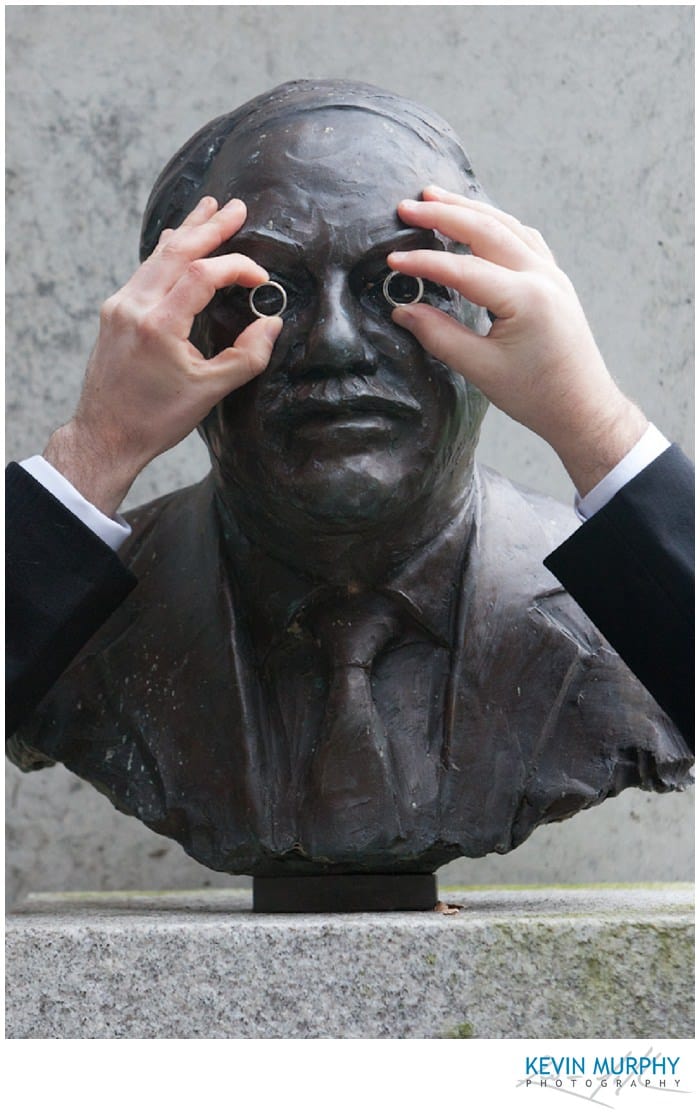 Light was fading fast so we finished on the Living Bridge (with the photo at the beginning of this post). From start to finish we were less than an hour and we got a great variety of photos. The weather stayed dry (albeit a bit nippy) but Karen & Pat were laughing through the whole lot, enjoying every moment of it! I had a lot of fun and I was delighted to be able to document some of their day. Thanks guys, it was a blast!