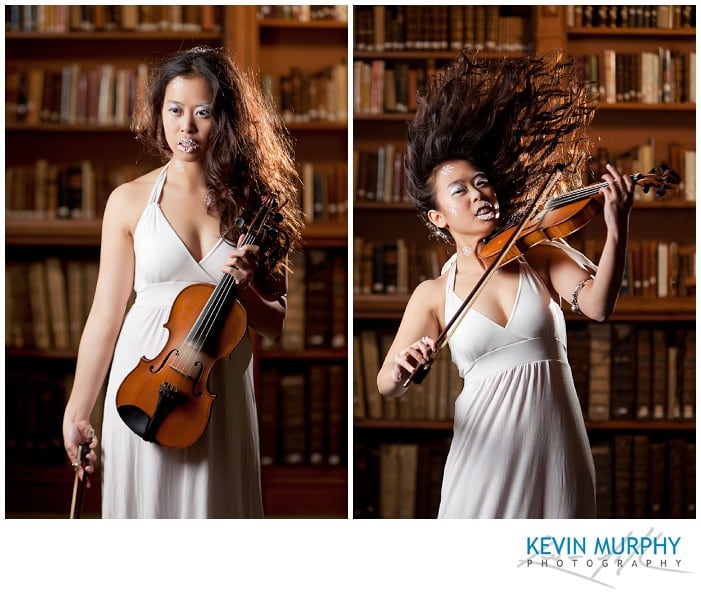 You might recognise Lydia. I photographed her last year in Bunratty Castle. When we were shooting that day the idea for a violin shoot came to mind and it wasn't long before we got the opportunity to give it a go. The location was amazing – an ancient library which oozed atmosphere. It was like someting out of a Harry Potter set. Huge thanks to Jody for finding it and getting us permission to shoot there.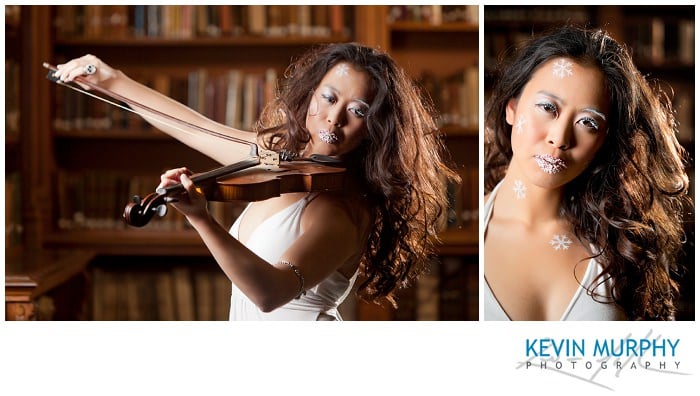 Sarah was with us again helping out with makeup and did a fantastic job. We managed to get three different looks for Lydia on the day. This second look was in keeping with the surroundings of the library.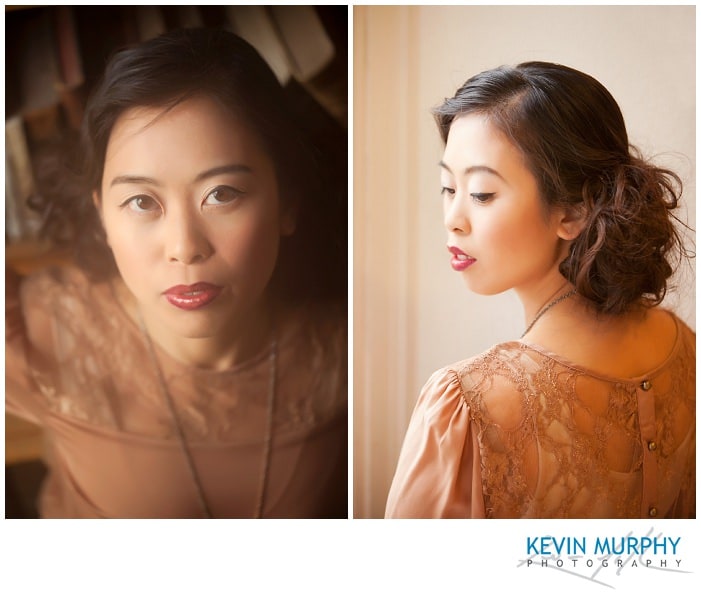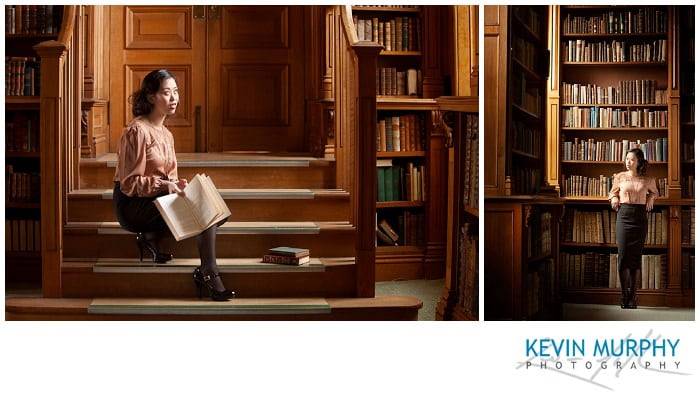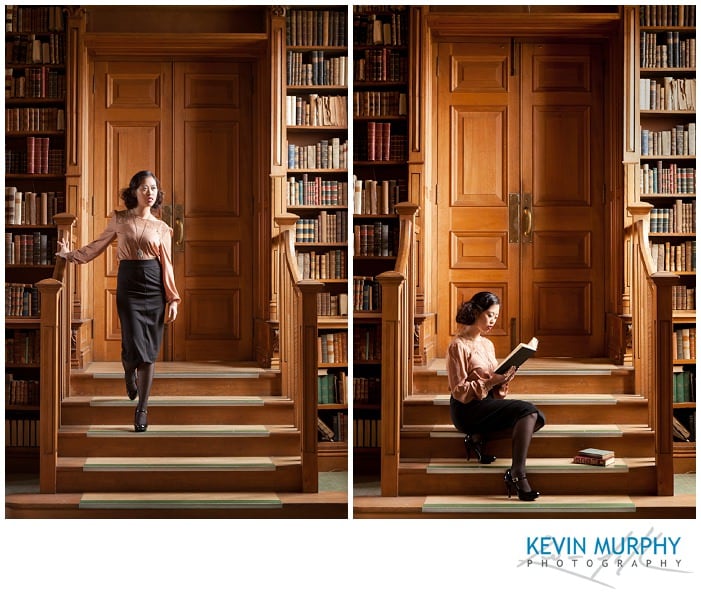 Unfortunately, I didn't get to shoot Lydia in the final gothic look. I had my camera set up for an elaborate composite shot (coming soon!) so I could not move it – but I did borrow Jody's camera for a very quick shot. I hid a flash in behind some window netting in order to create the dappled texture.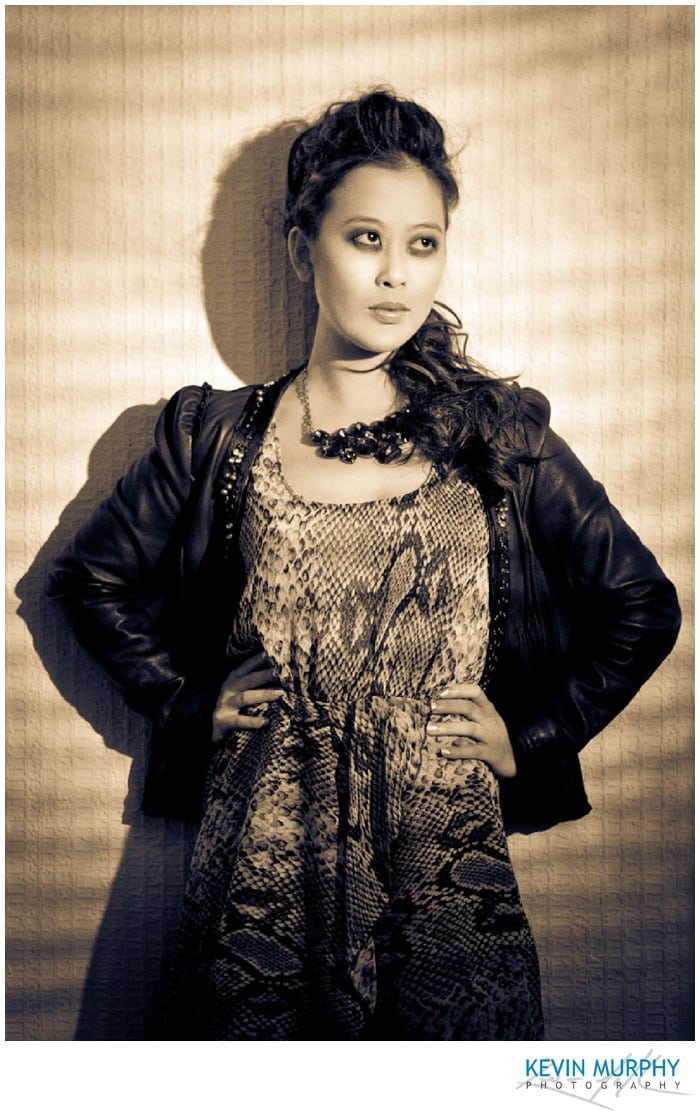 The time flew by. It seemed like we were just getting started when it was time to pack up!