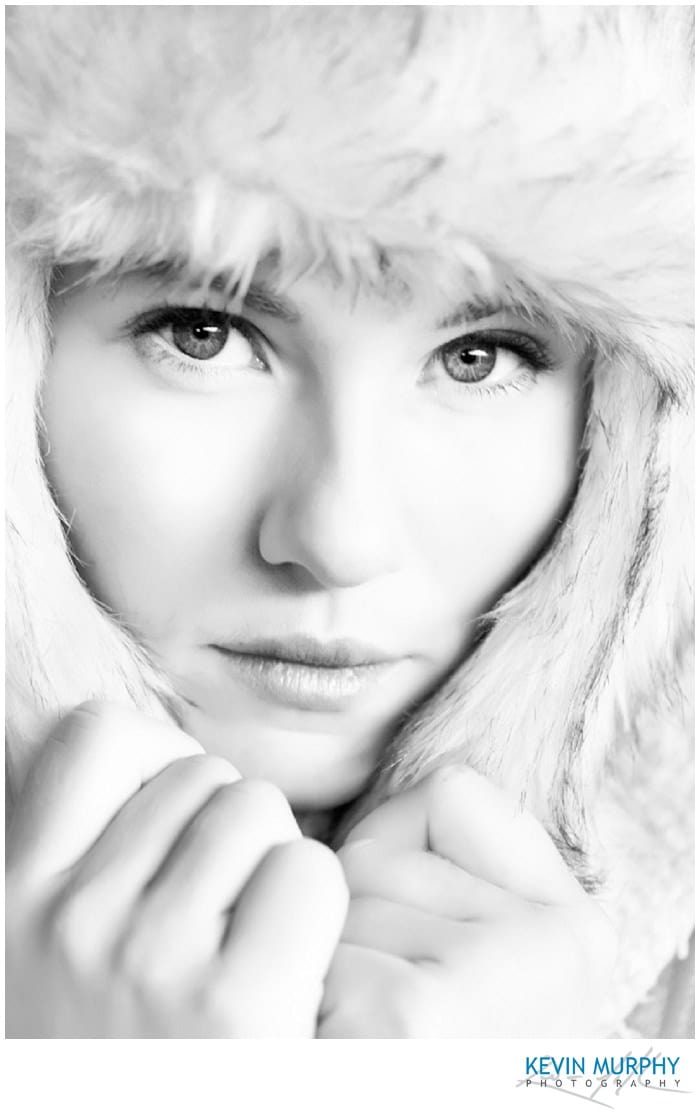 On a cold December day, Jody, Aisling and I trekked up a hill to an abandoned house which was to be the backdrop for our shoot. It was freezing, but Aisling was a trooper and gave it everything. I loved this aviator hat that Aisling brought along – it looked great for me and I'm sure Aisling was glad of the warmth!
The abandoned house was dark, but there was magical natural light coming through the broken windows as the sun was about to set. It didn't last long but it produced some of my favourite shots from the day.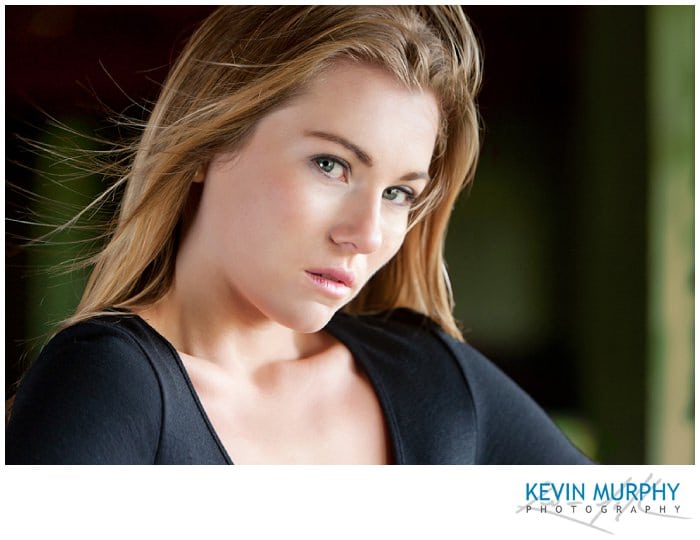 After a refreshing (and hot!) cup of tea we went outside to take one or two photographs before the sun went down.
This final shot was taken using an antique camera.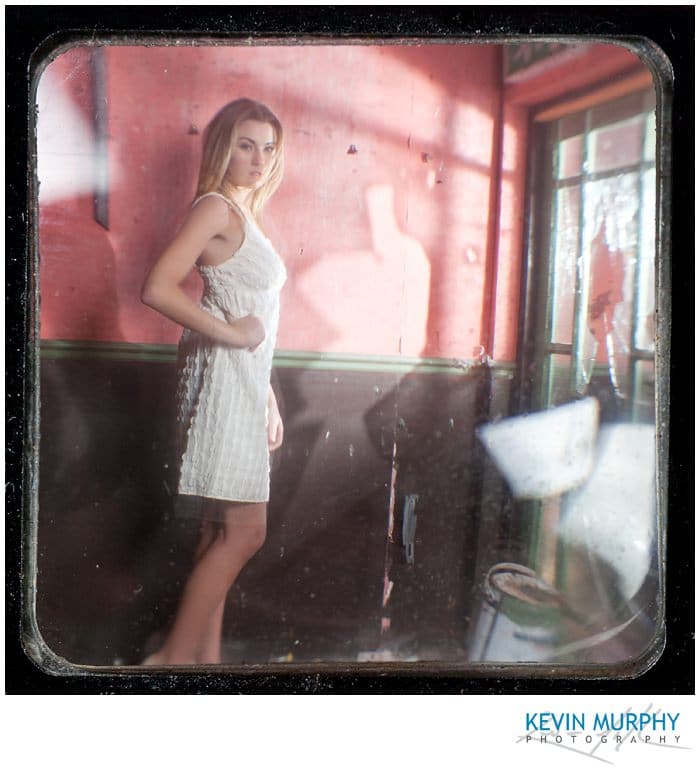 Despite the cold we had a fantastic time and got some portraits that I am really happy with. They will look great in Aisling's portfolio too!