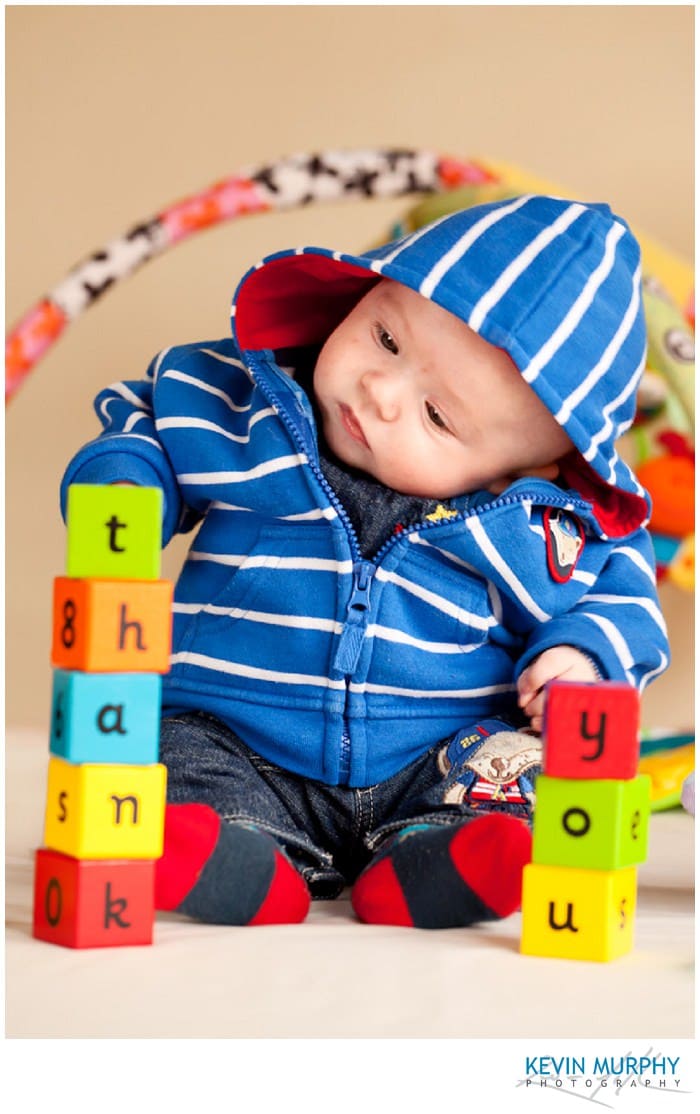 They say that you should never work with children or animals but how could I resist photographing Baby Gavin for his Thank You cards?! He was good enough to make some time in his sleeping schedule for me and he was as good as gold for the entire time – he even showed off his block building skills.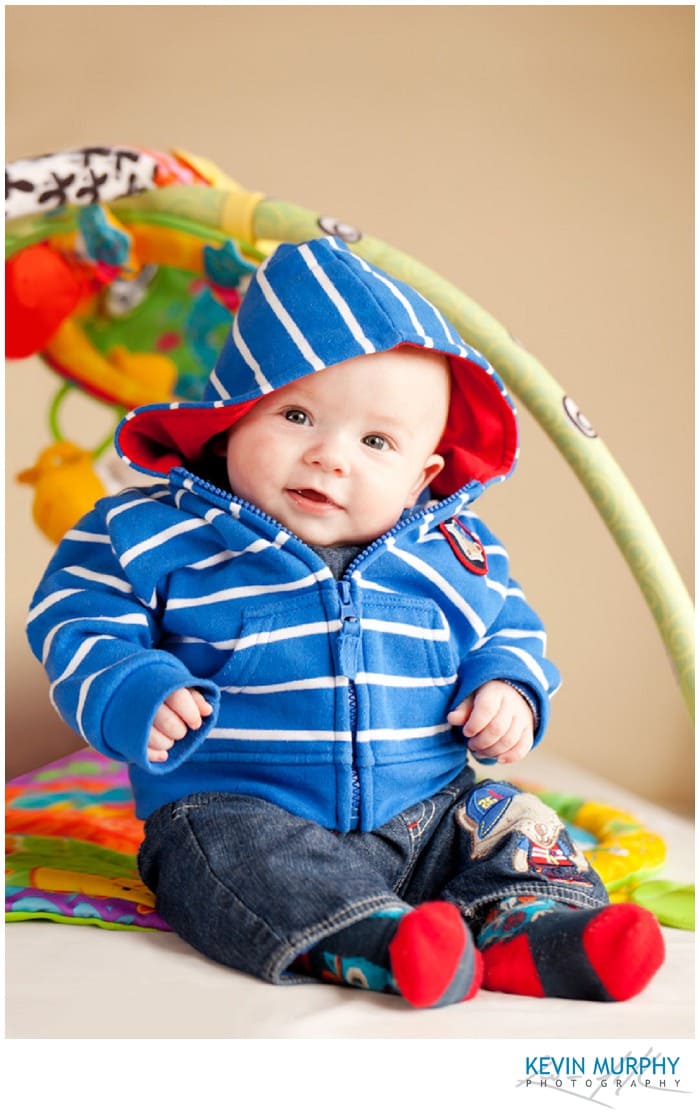 I might be biased (after all, I am already his favourite uncle!) but how cute is he?! I'm not sure if he is smiling with me or at me – I was shaking every toy I could get my hand on to get his attention.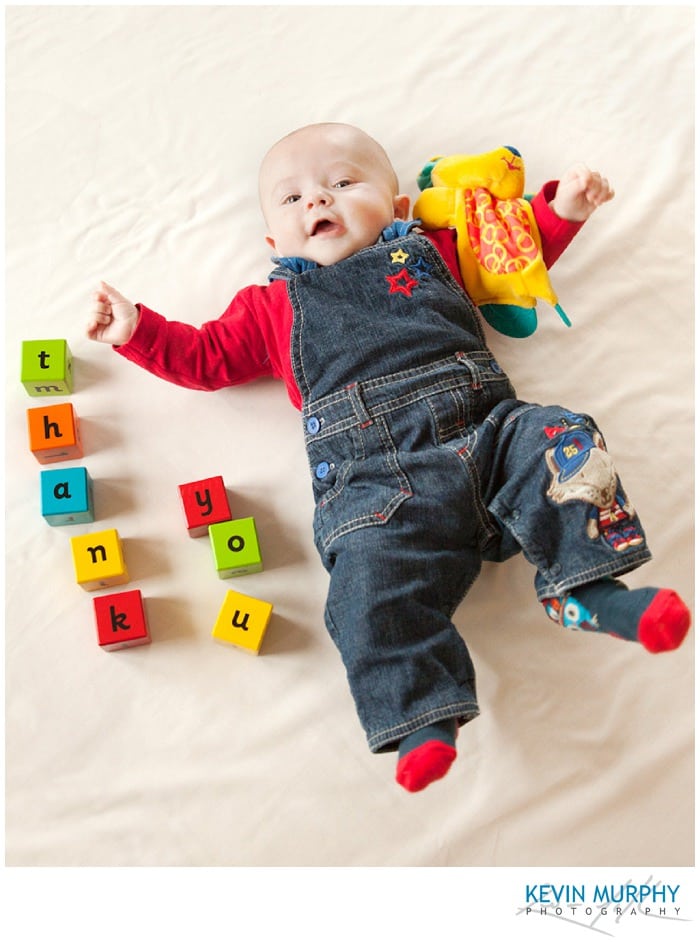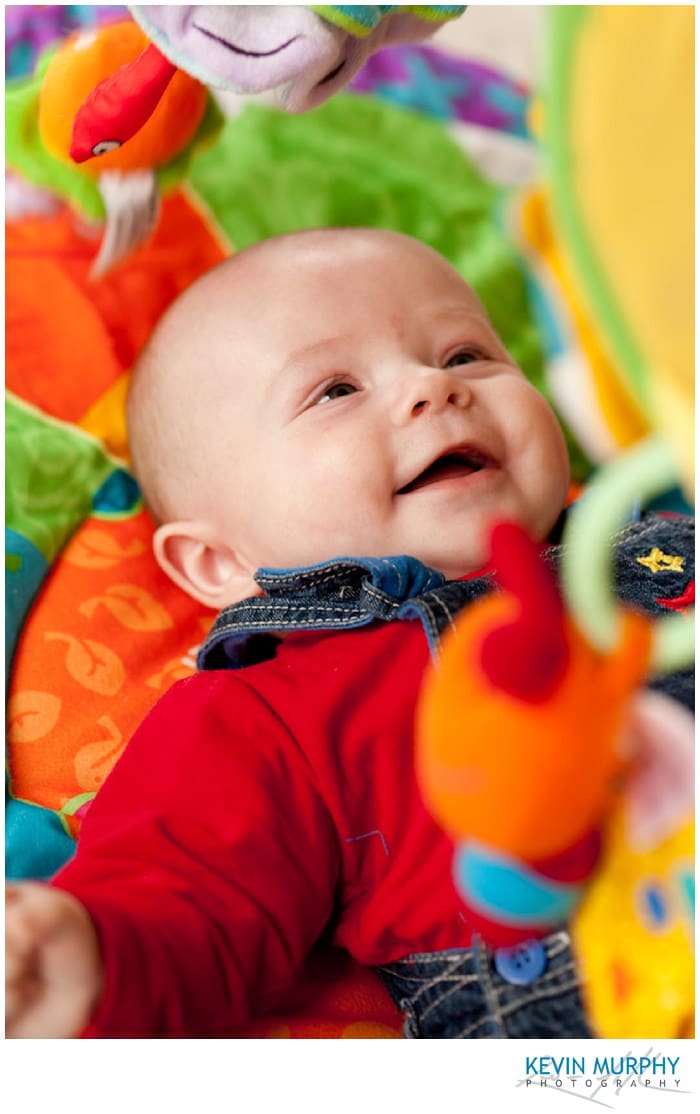 And here are the printed Thank You cards. They are printed on photographic paper so they look amazing. Not only that but they are fully customisable so there's also a photo on the inside (and another one on the back).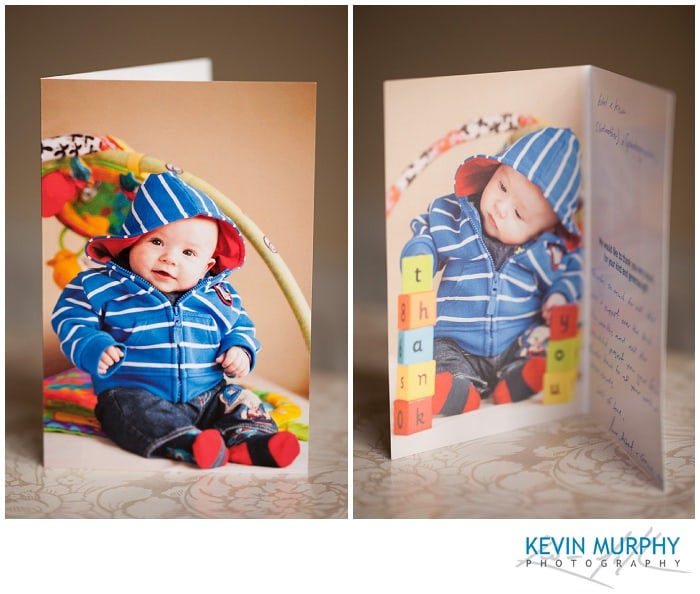 It was a lot of fun and as soon as it was over Gavin returned to his busy sleeping schedule!
If you're looking for a photographer who can shake a rattler like it's stuck to his fingers just let me know!