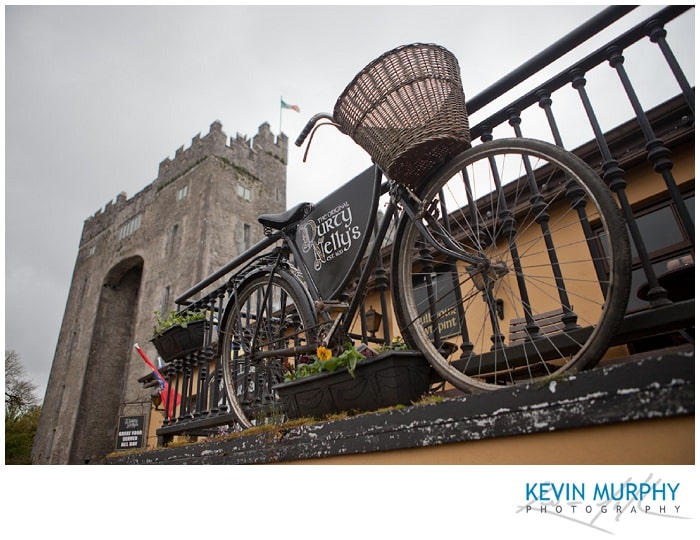 Bunratty came alive at the weekend with the High Nelly Festival which took place at Dirty Nelly's pub (of course!). Seeing as it's right on my doorstep I strolled down to have a look around.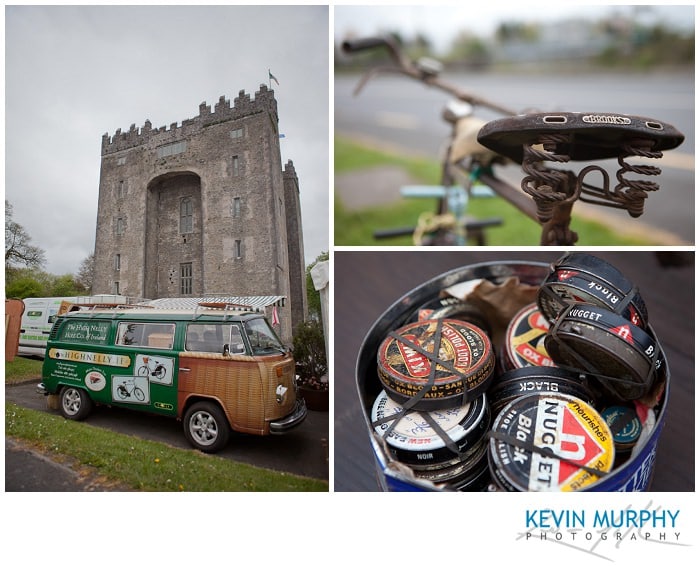 There were some interesting bikes being displayed. The bike below had an old vinyl record (which I'm guessing spins around as the bike is pedalled). There was also a bike which had been modified to include a very basic motor – it had a petrol canister attached to the handlebars with a small motor just above the front wheel connected to the wheel with a rubber band and an exhaust which ran down past the front axle. McGyver would have been proud of it!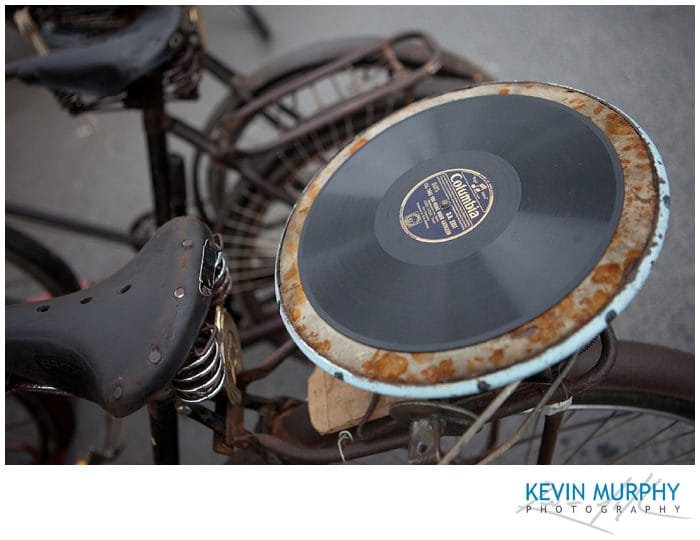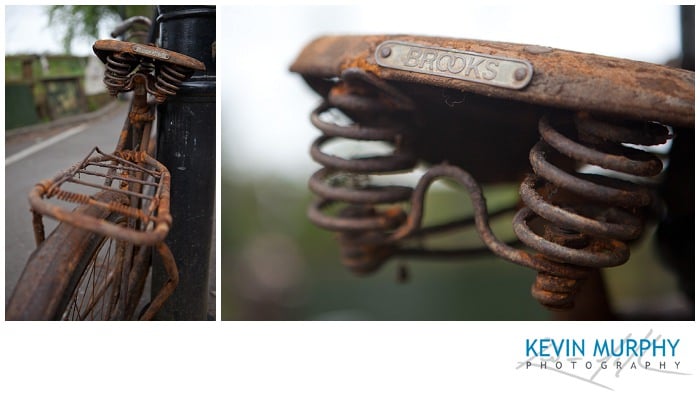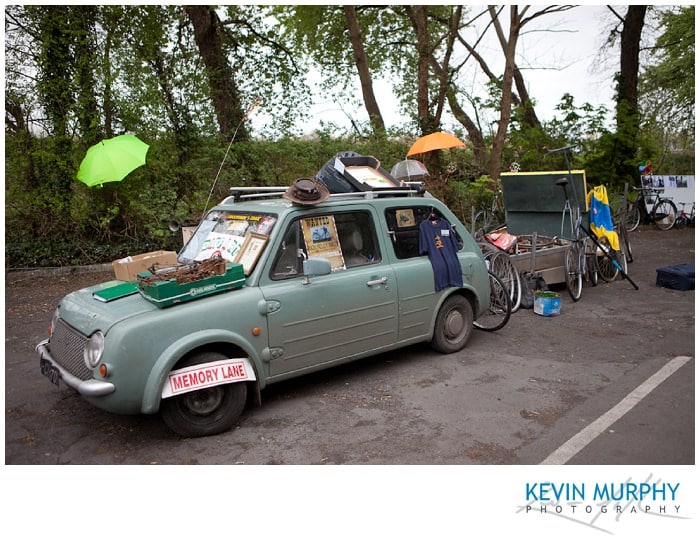 As well as plenty of bicycles to look at, there were people whizzing around the village too. Some people were dressed up in vintage clothes to tie in with the Folk Park whereas others just grabbed their high nelly from their shed and came along for the fun!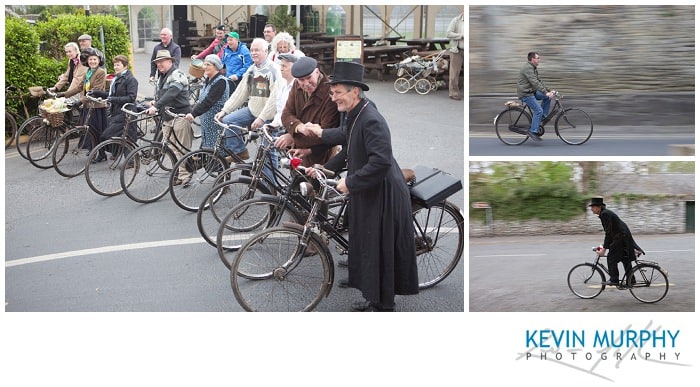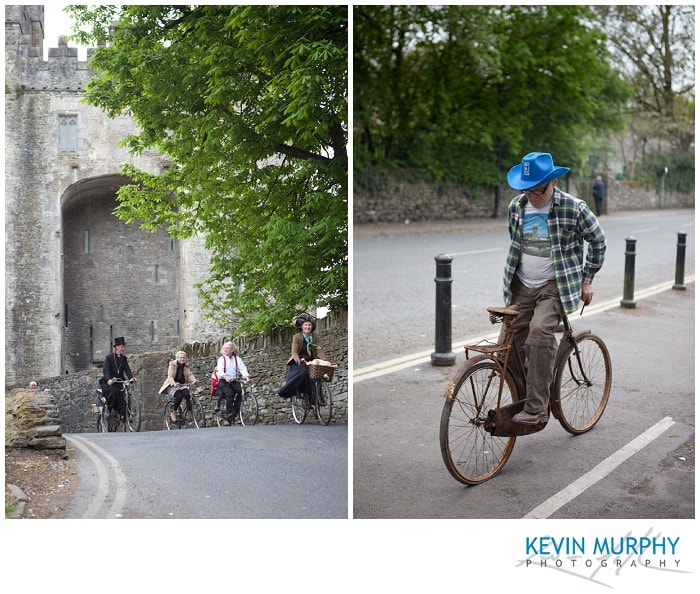 Visitors got into the swing of it too! It was only when I was looking through my photographs afterwards that I spotted Brendan below, who is part of my ongoing 100 strangers project.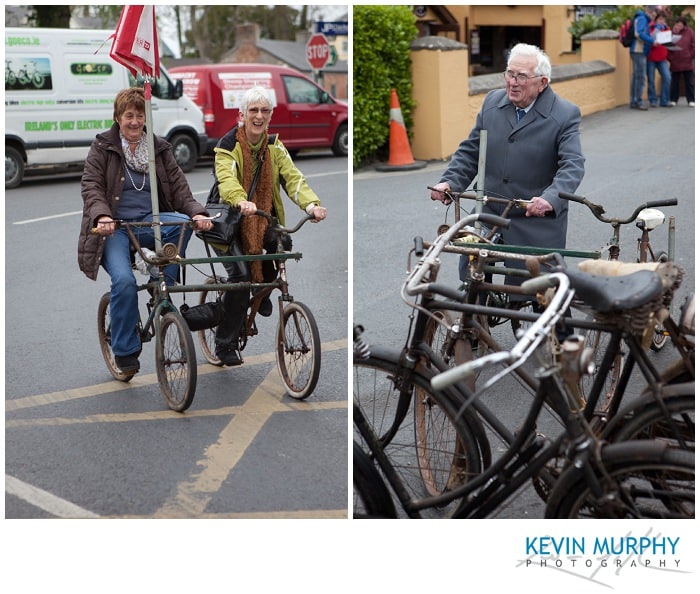 I had a brief chat with Martin who really got into the spirit of it, down to the antique glasses.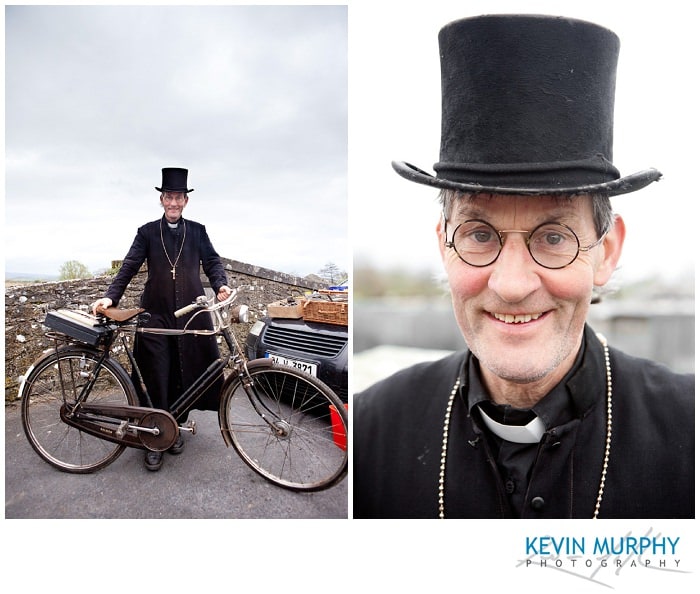 Everybody was in good spirits and enjoying the craic. Hopefully it will become a regular event.