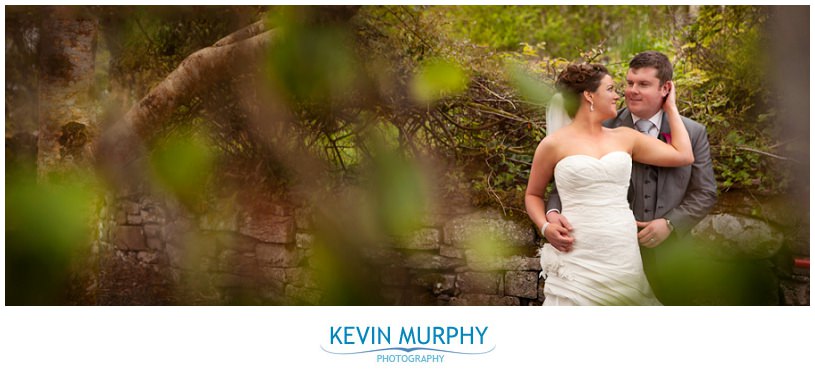 I met Emma just over a year ago to discuss her wedding and I knew then it was going to be a great day. They were married in Carron church in the Burren and had their reception in The Armada hotel in Spanish Point. We stopped off at the Micheal Cusack museum on the way for some photographs of the bridal party. We were a bit unlucky with the weather, but thankfully I had visited the museum the week before so we made it through the (drizzly) photography session in record time.
Some things I loved about Emma & Denis' wedding were:
Emma's bubbly personality and contagious laughter – the entire congregation joined in her giggling during the exchange of vows!
The sweet cart which Denis built himself. Yep, from scratch. Even the wheels were whittled out of wood. It was amazing.
The wedding car. Have a look below. Gorgeous.
The hanging flowerpots in the church. Not only did they look great, but they made really nice souvenirs.
The moves on the dancefloor – the first dance really set the tone and the guests weren't long showing that they had some moves of their own!
Here's a few of my favourites to give a taste of their day…