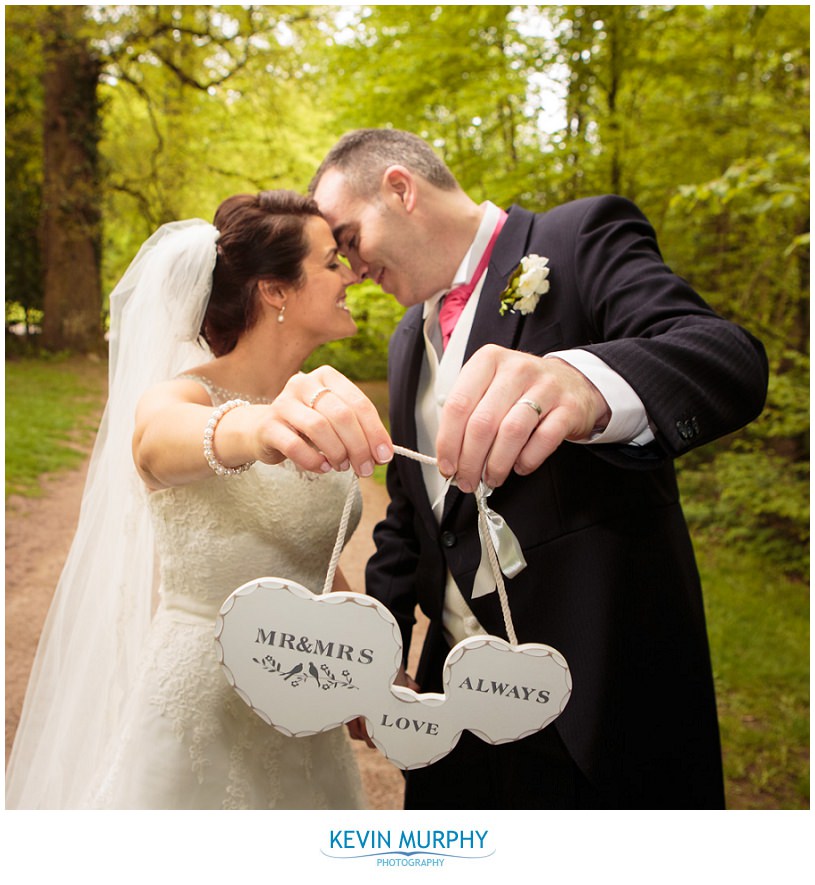 You probably recognise Ailis & Adrian from the sneak peek of their engagement photo session recently. Well, their big day arrived and what a day it was!
They were married in Crecora church and had their reception in Springfort Hall Hotel. Their wedding was crammed with details, ideas and lovely personal touches. Everywhere I turned there was something to photograph!
Things I loved:
The ice cream stand at the church after the ceremony. The weather wasn't typical ice cream weather – but us Irish would happily eat an ice cream in the rain!
The box of props Ailis brought along for the photographs – fake moustaches, blackboards with chalk, umbrellas – genius!
The fact that everyone was up for the craic.
"Micheal Flatley" revolutionising Irish dance at the reception.
How Ailis & Adrian thought of everything from their guests perspective – with colouring books for the kids, a photo booth for the adults, a sweet table, speech betting slips, and load of other lovely touches.
It was tough to limit the photographs to just a sneak peek, but here are a few of my favourites to give you a taste of their day…