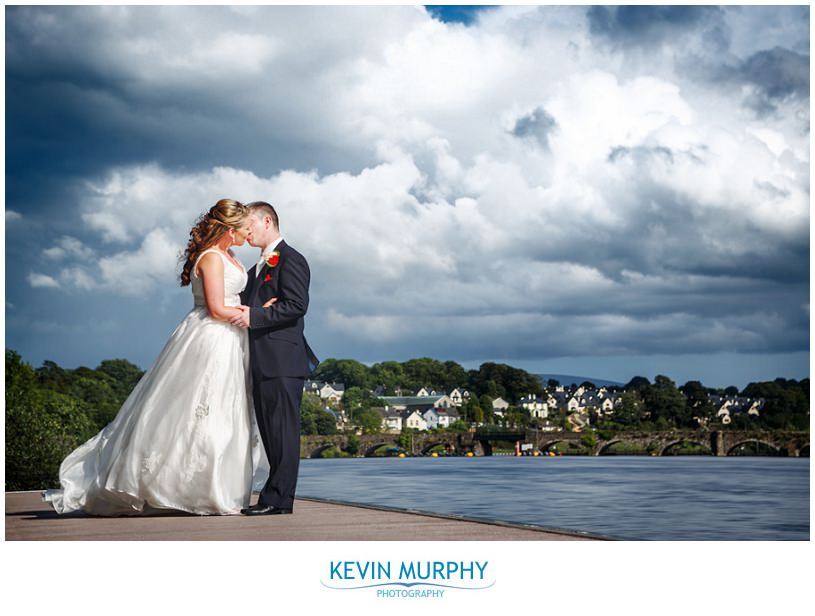 Rhona and Fran were married in St. Lua's church in Killaloe and had their reception in the Lakeside Hotel. Their wedding was good fun and even the downpour of rain as the ceremony finished didn't dampen their spirits. Thankfully it stopped raining when we go to the hotel so we managed to get outside for some photographs with the bridal party.
Children were a big part of the wedding too and they kept me entertained for the day! They were having a great time (which makes for good photographs!) and their energy and excitement was infectious.
Things I loved about Rhona and Fran's wedding:
The faces on the children when they tasted some non alcoholic champagne.
The dramatic clouds that hung over Killaloe after the rain fell.
The sense of humour of the entire bridal party. They had me laughing at their antics!
Having a magician who kept the children entertained at the hotel so the guests could enjoy the drinks reception.
Having the reception so close to the church not only kept all the guest together but it meant that people had more time to enjoy themselves too.
Here's a little taster of their day…