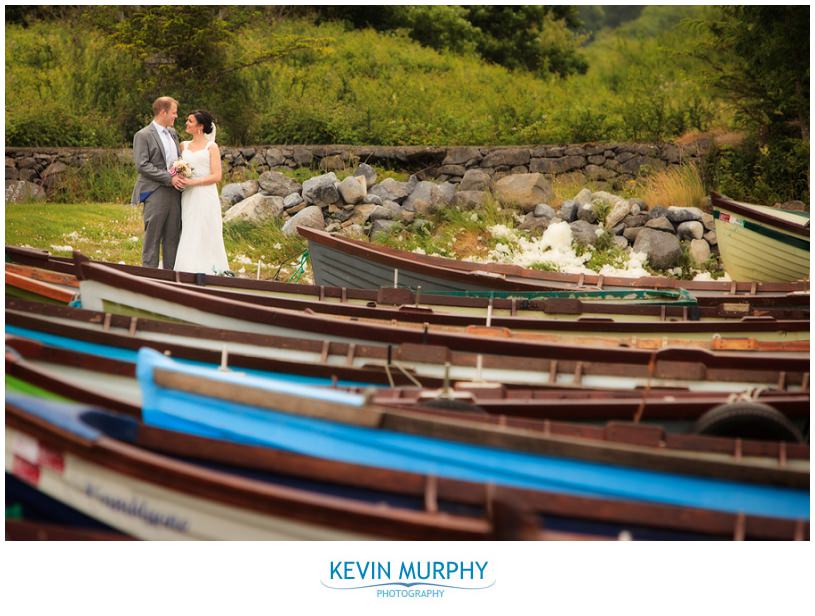 Una & David were married in Annaghdown and held their reception at the Loughrea Hotel & Spa. They both share a love of music which played a big part in their day. They met on a bus but, depending on who you talk to, there are a lot of different version of how they actually got together! The main thing is that they did and never looked back.
Things I loved about their wedding were
The music. I've never heard anything like it. Una & David arranged all the music themselves and then called on their talented friends to play it. It was amazing.
Having each of their godmothers as the witnesses to their marriage was a lovely idea.
Surprising the entire congregation by playing some music together at the altar once they were married. It went down a storm!
The local tradition of having a bonfire for the bride and groom when they leave the church. It's great to see these old traditions surviving.
How the bridal party put up with the windy weather when we went to take photos. There was a strong wind which meant that their hair was blowing all over the place – and that was just the groomsmen!
The table plan (which was put together with the help of a previous bride of mine!) looked fab.
The craic on the dancefloor was top notch – everyone was having a great time.
Here are a few of my favourite photographs to give you a taste of their day…