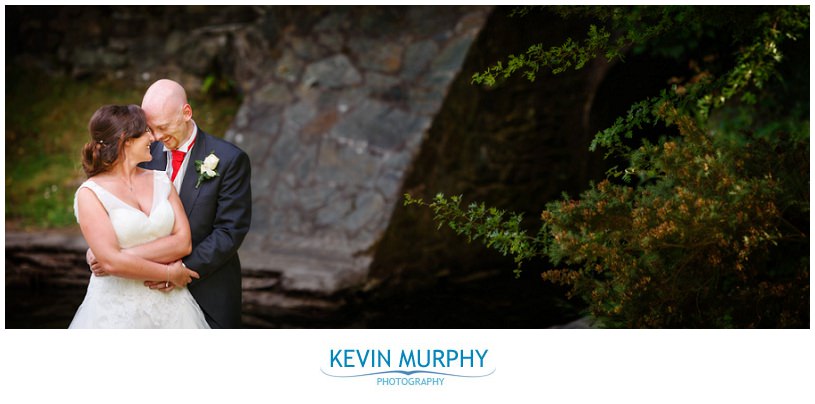 I went to college with Mairead so I knew her wedding with Mark was going to be a lot of fun. I think the story of how people met can tell a lot about a couple and this couple have the most unique story I've ever heard – they met at a fancy dress party where Mairead was dressed as a school girl and Mark was dressed as a pimp!
Mairead and Mark were married in Faithlegg Church and held their reception in the Woodlands Hotel.
Things I loved about Mairead and Mark's wedding:
The laughter! From start to finish everyone was really enjoying the day and having fun.
The little personal details that Mairead and Mark added to their day, from unique cake toppers to the "gun bag"!
The bridal party photography session was insane! We laughed so much and had great craic. Mairead and Mark wanted "something different" and we definitely achieved it!
The first dance. Two words – Fatboy Slim! It was great craic and it really set the mood for the night.
Choreographed dancing by two little guys (you can see them in the last photo below). When I was preparing the same day slideshow they were practicing their dance moves in the hotel lobby and once the band got started they were stuck in!
Here's a little taster of their day…