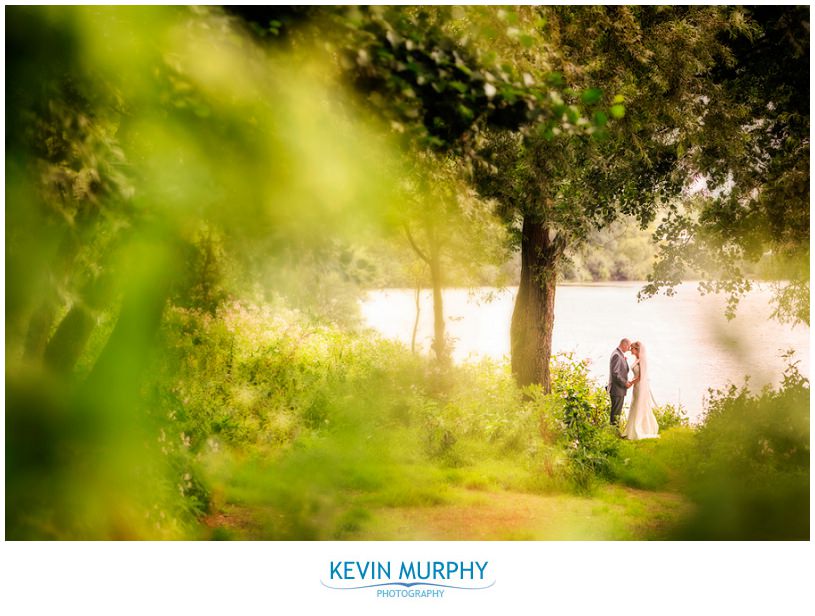 Marianne and Anthony were married in St. John the Baptist church in Pallasgreen and had their reception in the Castletroy Park Hotel in Limerick. They met when Eoin, one of the groomsmen, tried to set up Marianne with a friend of his. Eoin and his friends travelled down to Dingle and when they got there Marianne only had eyes for Anthony – a different friend! It's easy to see how they got on so well, they are a really great couple and had me laughing all day.
Things I loved about Marianne and Anthony's wedding:
Marianne's sense of humour. From her ponderings about whether to keep her surname when she was getting her hair done all the way through to her speech – it was very easy to photograph natural smiles!
The flower girl Hannah and page flower boy Paudie were absolute stars.
I found a lovely lttle spot to take the bridal party photographs and it stopped raining so we got to go there. That made me a very happy photographer!
The speeches were really good. I get to hear a lot of speeches and I really enjoy it when they are original and personal.
The very last photo below. Make sure you scroll all the way down – I love it!
Here's a little taster of their day…