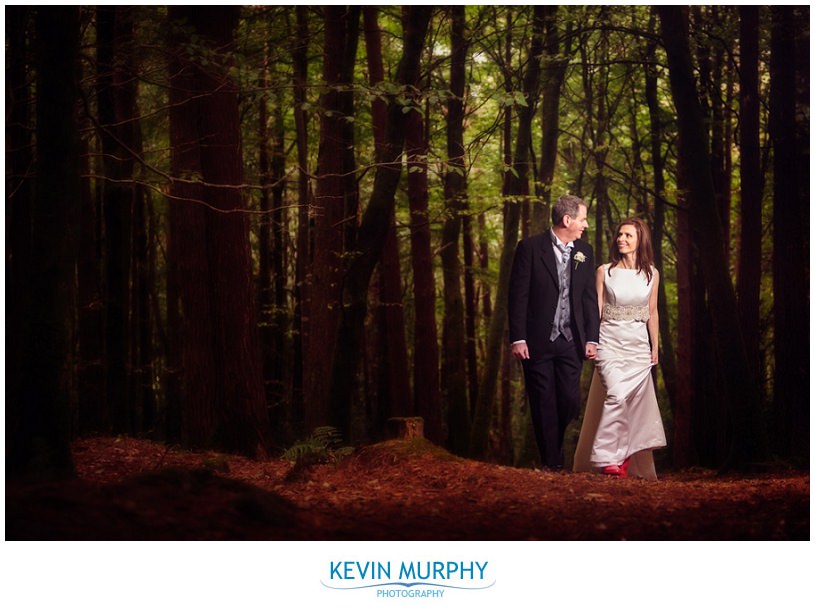 Teresa & Ger were married in Cratloe Church and had their reception in the Bunratty Manor Hotel.
Things I loved about Teresa & Ger's wedding:
It was one of the most relaxed, laid back, chilled out weddings I've photographed. Everybody and everything was so natural and real and unassuming. It was lovely.
Teresa and Ger were adamant on doing everything their way and not necessarily doing something because it's the way it's always done. It made their day unique and personal. They even had their speeches in the church!
The members of the walking club (where Teresa and Ger met) put their stamp on the day with their walking poles arch exit from the church and their friendliness.
Ger's "wow" reaction to seeing Teresa walking up the aisle.
Fr. Wall's sermon was fantastic. I always love when the celebrant is a friend of the couple getting married. It was so personal and meaningful (and funny!).
With Teresa and Ger being outdoors people we went to Cratloe woods to take some photographs after the ceremony. We met a lot of other walkers in the woods, some of them even posed for photographs!
Co. Clare was in the grip of All Ireland fever (with the first drawn final with Cork being played that weekend) so a guest smuggled a Clare jersey into the wedding car for us to have some fun with!
Here's a little taster of their day…