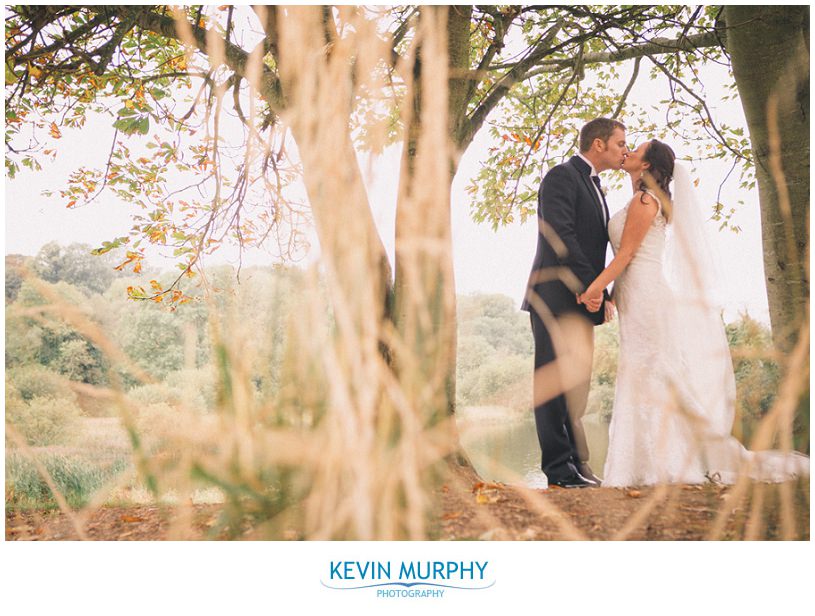 Maria & Kenneth were married in Patrickswell Church and had their reception in the Woodlands Hotel in Adare. Being so close to Lough Gur we went there to have some fun and take some photographs of the bridal party.
Things I loved about Maria and Kenneth's wedding:
How friendly and relaxed it was in Maria's house that morning – I must have been offered a cup of tea by everyone there at one stage or another!
The poster of Ryan Giggs in Maria's bedroom – it's time to replace it with a photo of Kenneth at this stage I think Maria! 😉
Lough Gur. It was my first time going there with a bridal party. I had scouted it the week before the wedding and I only ended up using a tiny fraction of it, I'm looking forward to getting back there again.
Kenneth is a photographer himself, so I brought along an old antique camera that we had some fun with and created some unique, personal photographs.
A top tip: One of the page boys handed out directions to the reception after the ceremony, what a great idea.
Kenneth's dad had a bag full of fresh oysters that he was distributing from the boot of his car. They were going down a treat!
The decorated tractor. Who knew adding some ribbon could make it look so good!
Here's a little taster of their day…