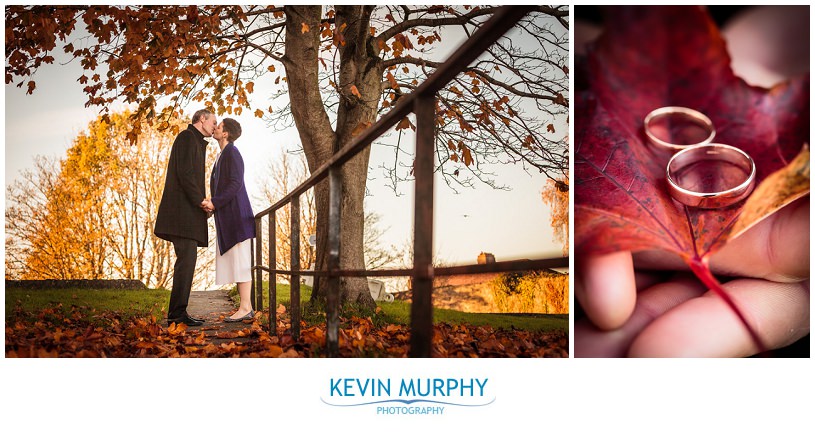 Deirdre & John had a civil service in St Camillus' registry office, but beforehand I joined them in King John's Castle to take some natural photographs of them with their families. It was really lovely – so natural, relaxed, personal and intimate. I loved it! And we got a great sunset after the ceremony – bonus!
King John's castle has had a major revamp since the last time I photographed a wedding there. It's really nicely done and worth a visit.
Things I loved about Deirdre and John's wedding:
How relaxed and easy going everybody was. There was no stress, rushing around or worrying – it was great.
Deirdre and John's children Riogain and Naoise were absolute stars – so well behaved and happy.
We had almost exclusive use of the castle which kept the kids entertained and afterwards we had time to get a nice cup of coffee to warm up.
The Autumn leaves were just about still hanging on the trees which made for a great backdrop.
Even the official family photograph had their stamp on it, when Riogain refused a motherly kiss and ended up forced to the ground in a fit of giggles!
Here's a little taster of their day…