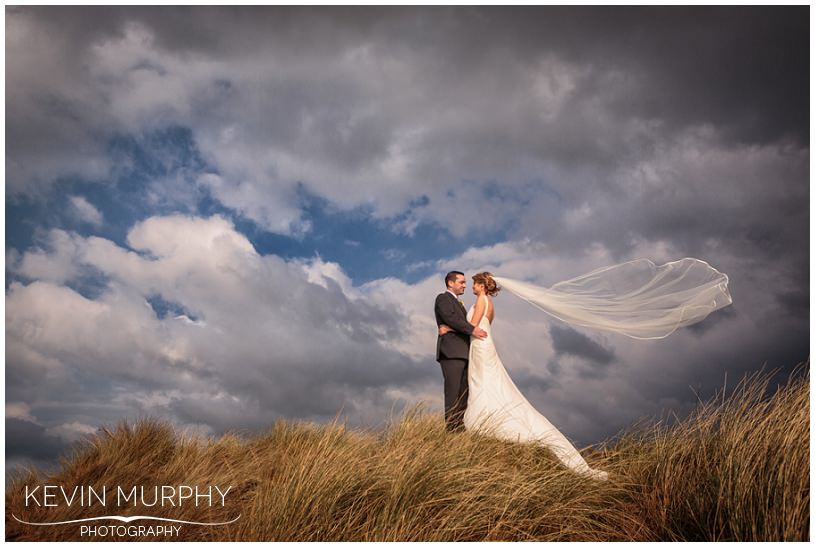 Claire and William were married in the The Wells church in Newmarket and held their reception in the Armada Hotel in Spanish Point. When we met a few weeks before the wedding to talk through the plan for the day, Claire broke the news that her house wasn't accessible due to the flooding after the storms. We came up with a back up plan, but thankfully we were able to get to the house on the day. Phew!
Things I loved about Claire and William's wedding:
Random neighbours walking by Claire's house on the morning of the wedding with their groceries – Claire's parents had set up a walkway at the back of their house so that neighbours could get through the flooding to get out! Failing that, there was an emergency canoe at the bottom of their garden!
I try to blend in and make myself as invisible as possible, but Claire's mother spotted me taking a reflection photo in the mirror of the sitting room. Within seconds the mirror was polished to a perfect shine! 😉 Irish mammies are the best.
Fr. Tom's ceremony was lovely. Really personal and welcoming and warm.
The most amazing accuracy when popping champagne – managing to hit the videographers car which was 50 yards away with the cork!
I love it when a plan comes together. I always scout the locations in the days leading up to the wedding to look for new angles. It doesn't always work out due to weather and other factors, but this time it worked out perfectly! The bridal party photo session took less than 30 minutes and in that time we got a stunning range of photographs!
William's reactions to the best man's speech!
The dancefloor was hopping! It seemed like everywhere I turned, a "dance off" was kicking off! I wouldn't like to have been the judge – there were some pretty impressive dance move pulled out that night!
Here are some of my personal favourite photographs to give you a taste of their day…