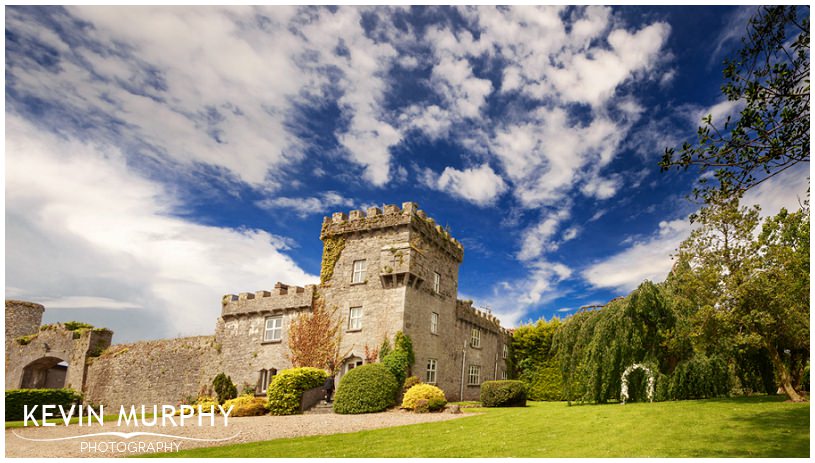 When Kathleen emailed me from Dallas to say that she was planning an intimate wedding in Fanningstown Castle in Adare I was very excited. It's one of my favourite places to photograph weddings, not just because of the amazing location but also because the wedding there tend to be very intimate, personal and meaningful. Kathleen and Brian's wedding was exactly that – a handful of guests, a willow tree and a promise.
I met Kathleen and Brian when they arrived in Ireland to have a chat about their wedding day plans. After Brian shared a few funny stories about his Irish driving experiences they admitted that all they wanted was one EPIC wedding photograph. No pressure then! The weather forecast was not good, so we weren't sure whether we would be able to have the planned outdoor ceremony let alone go somewhere nice for that epic photograph! Thankfully, just as the ceremony was about to begin the sun came out. Phew!
Things I loved about Kathleen and Brian's wedding:
Their relaxed attitude to the day. Kathleen made her own bouquet that morning and Brian cooked everyone dinner that night. Definitely one of the most chilled out weddings I've been at. 🙂
Carmen and Giulia who not only kept everyone entertained with their humour but also complimented every single person who came along to help on the wedding day.
Being welcomed into the group like I was one of the family.
Finding a field that morning which had just been cut and still had the gate open so that we could go get that epic photo!
Being given absolute free reign and trust to do whatever I thought would make a good photograph.
Getting lucky with the weather!
Kathleen and Brian's first dance, on the lawn, beneath the willow tree where they said their vows.
Thanks to Kathleen for leaving a lovely review on my Facebook page too:
"I cannot rave enough about Kevin's work! My husband hates taking pictures but that was pre-Kevin Murphy! He's the best there is and my rating is 100 stars!!! Thank you Kevin for making our wedding day nothing short of a fairytale!!!"
Here are some of my personal favourite photographs to give you a taste of their day…