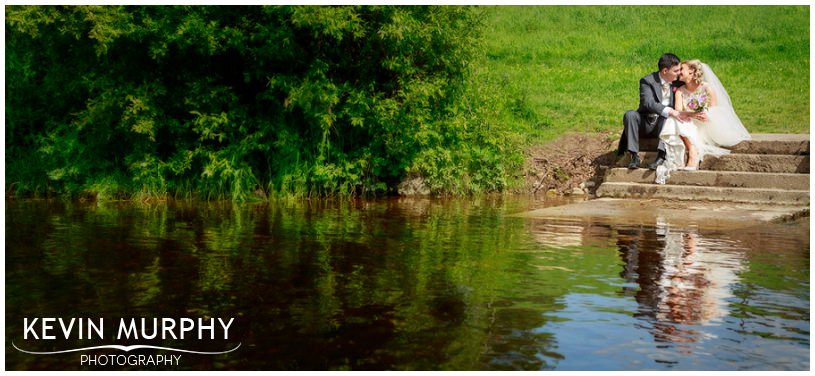 I've been looking forward to Ciara and Paul's wedding since I first met them. Each time we met, we ended up spending more time laughing than talking so I knew it was going to be a fun wedding! And it was! The weather was sunny, the guests were happy (thanks to an ice cream cart no doubt) and Ciara and Paul were enjoying every single minute. They were married in their local church in Monaleen and had their reception in the Castle Oaks House Hotel in Castleconnell.
Things I loved about Ciara and Paul's wedding:
Ciara's shoes which were specifically commissioned to be the blingiest (is that even a word?!) shoes ever. They certainly gave here turtle slippers a run for their money! 😉
Ciara and Paul's house. Honestly, it's like something out of an interior design brochure. I was spoilt for choice for interesting backgrounds.
How relaxed and natural Ciara and Paul were during the ceremony, helped along by Fr. Dan's witty banter.
The personalised coasters at their reception which had photographs of them together through the years.
Selfies! They were all the rage – in fact I even got dragged into one myself!
Here are some of my personal favourite photographs to give you a taste of their day…