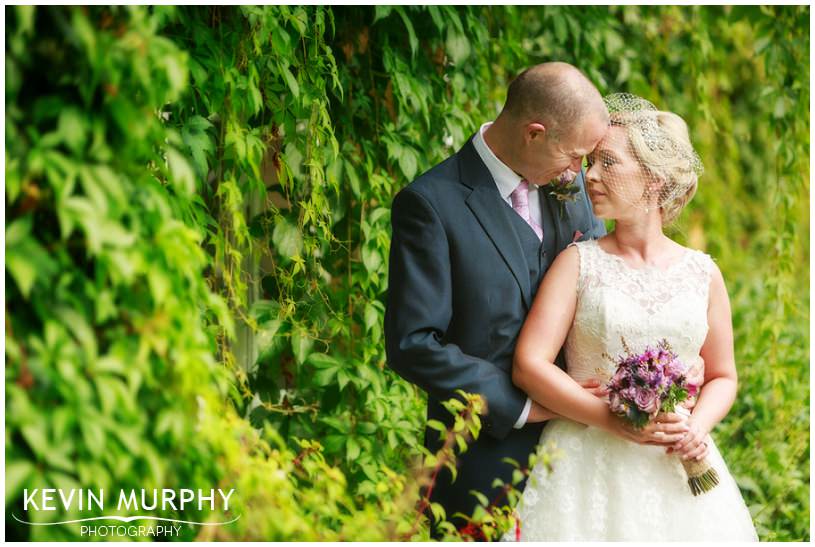 Hazel & Paul were married in the Holy Trinity Abbey Church in Adare and had their reception just up the road in the Dunraven Arms Hotel. One of the things I love about my job is that I get to spend time with families on a hugely important day of their lives. Hazel's family couldn't have been more welcoming. It was such a lovely atmosphere I knew it was going to be a great day.
And it was! The only downside was the weather. When we were starting to take some bridal party photographs there was a flash of lightning followed by the low rumble of thunder. We persevered and soon after there was another flash followed even more quickly by thunder – it was getting closer! We wrapped up as the first few drops of rain began to fall and a few minutes later I was trapped in my car in one of the heaviest showers I've ever seen! Phew!
Things I loved about Hazel & Paul's wedding:
When I was in Hazel's house that morning, I saw a quote "When a wife has a good husband, it is easily seen in her face". That pretty much summed up the day with Hazel and Paul wearing beaming smiles for the entire day.
The playlist of music Catriona had put together for the morning preparations.
The little details Hazel had around the house that morning – I was like a kid in a sweet shop!
"The Andmeister" 😉
Going to Adare Castle to take photographs. It was cut short by the weather but it was a lot of fun!
The details in the Dunraven. I don't think I've ever seen it looking so well. The bunting, candy bar, wedding cake (that Hazel's mother had made), table plan and centrepieces were all amazing.
Here are some of my personal favourite photographs to give you a taste of their day…