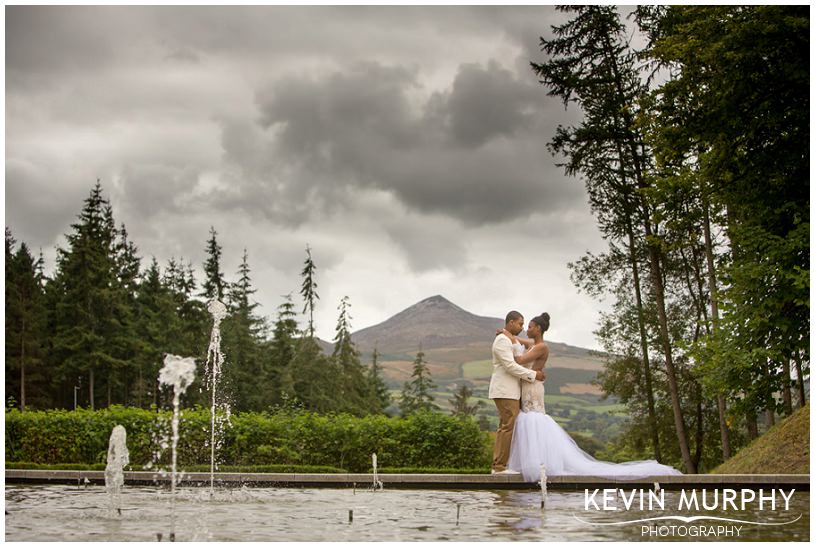 After a little AM/PM confusion Chantel & Dwain arrived in Ireland from Chicago at crazy o'clock in the morning. A quick adventure in driving at the wrong side of tiny country roads and a few short hours of sleep later and I showed up at their hotel room to photograph their wedding day. What followed was one of the most fun, personal and real weddings I've photographed. We were joined by Romy for a beautiful ceremony beneath two ancient trees with the Sugarloaf mountain as a backdrop. It was emotional! Other than that it was just Chantel, Dwain and I hanging out and having fun.
Things I loved about Chantel & Dwain's wedding:
How they both pushed through the exhaustion and jet lag that they must have been feeling and didn't even mention it.
The ceremony. It was such a privilege to be there and not only experience their vows, but document them for their friends and family back home.
Chantel and Dwain were up for anything. They asked me if they could climb up on the side of the big pool outside of the hotel! That's my kind of couple! 😉 No matter what I asked of them they just did it – which led us to some amazing images.
Chantel's wedding dress. Amazing.
Some of the locations we had planned didn't work out so we had to improvise a little – the location of the ceremony was somewhere I had found the day before when scouting. The final image below at sunset was another back up location I'd found. In the end it all worked out great.
Some kind words from Chantel & Dwain:
"Thank you for being super awesome and allowing us to kidnap you for the entire day! You truly are the best at what you do. We had the greatest time ever and it was worth every thorn prick and midges' bite (I count 8 of them so far) that I received along the way! Thank you, Thank you, & Thank you again."
Here are a few of my favourite images from their wedding day. I've also sprinkled in some thoughts and advice from Chantel and Dwain below.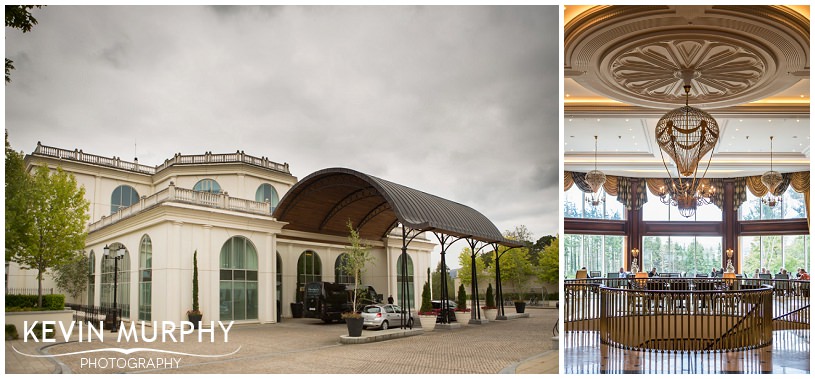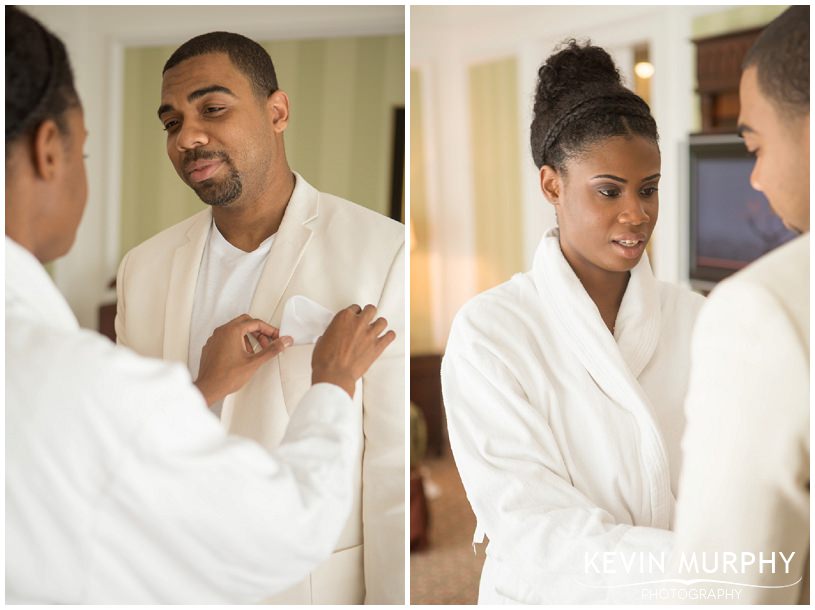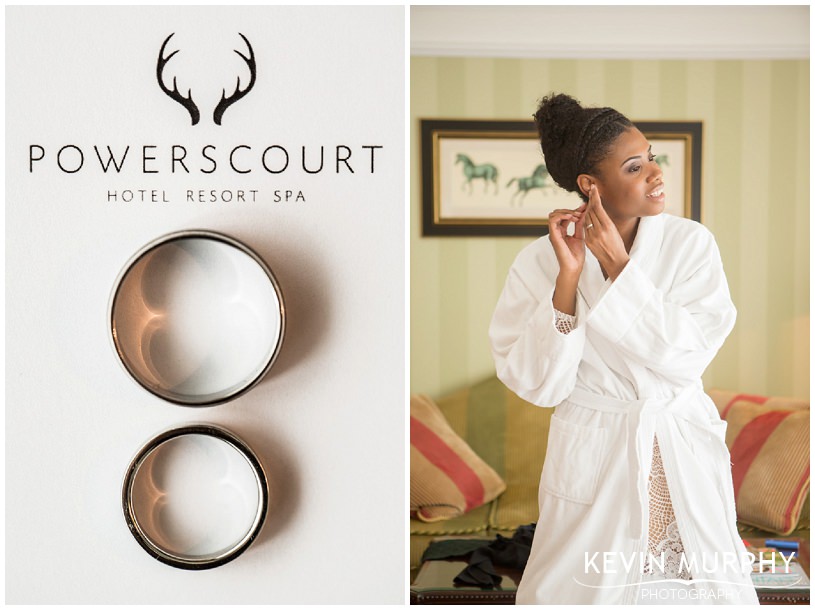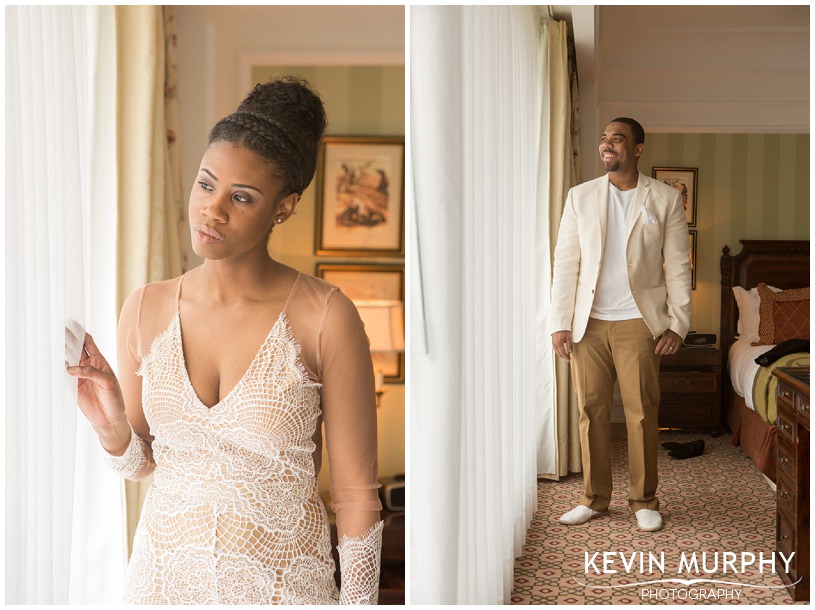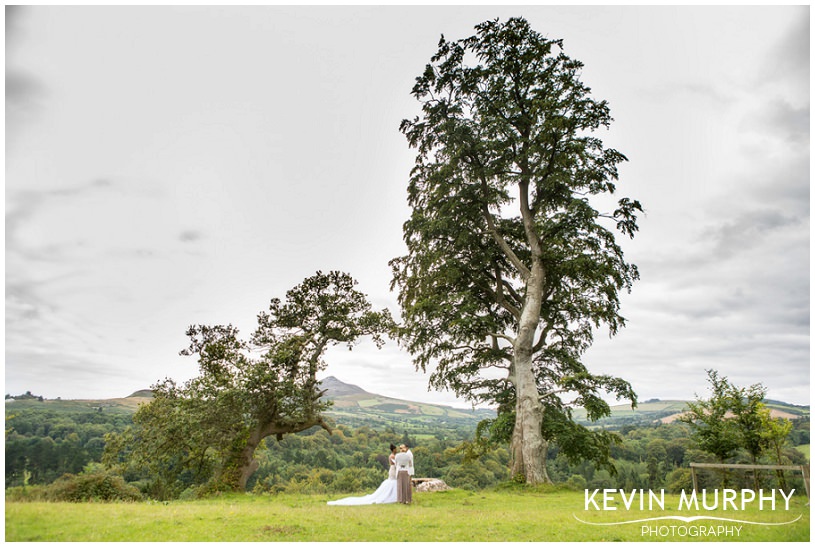 Why did you decide to get married in Ireland?
Everyone seems to be perplexed as to why we chose Ireland for our location, but for us there was really never another option. We were excited to see the mountains, waterfalls, and all of the castles. All of the people were so nice and the pub food & drinks were the best.

Not to mention that my husband has been obsessed with visiting Ireland ever since he discovered that the origin of his name is Irish along with the 10-12 red hairs that he found growing in his beard.

There really wasn't a more perfect place for us to say "I Do".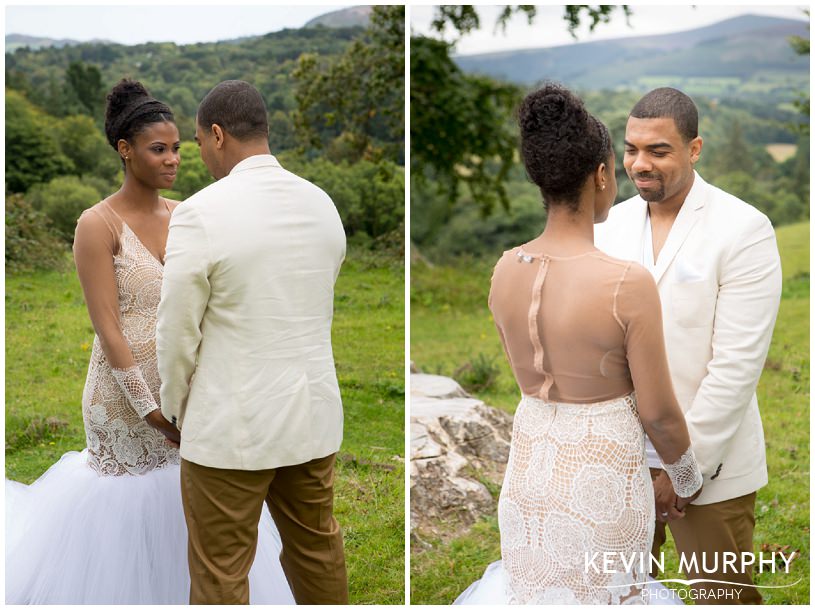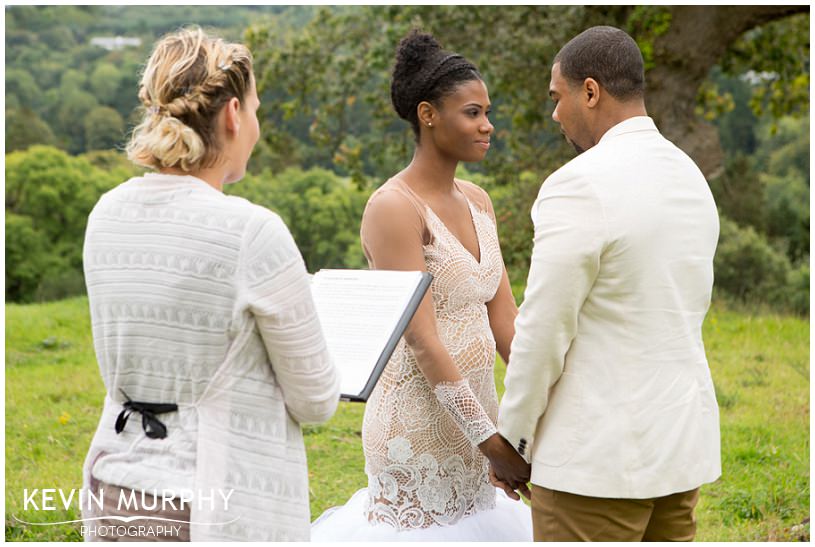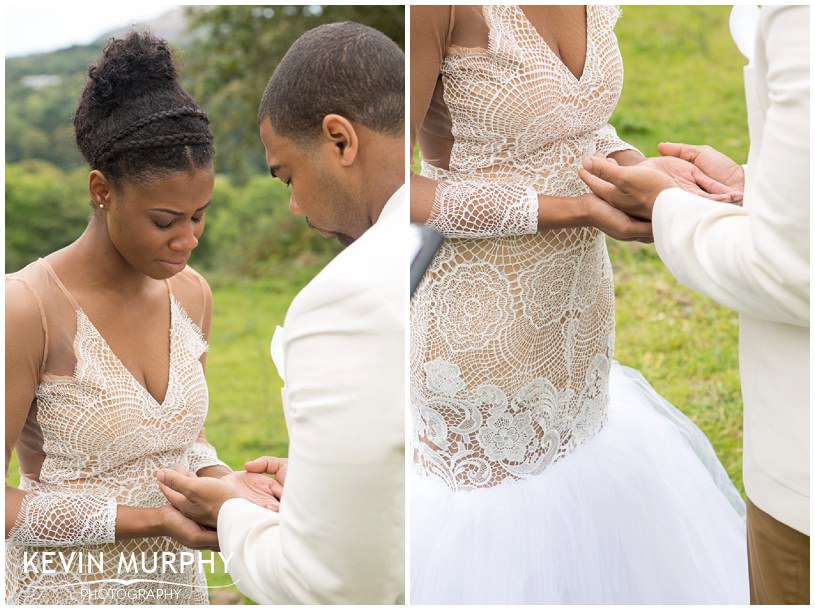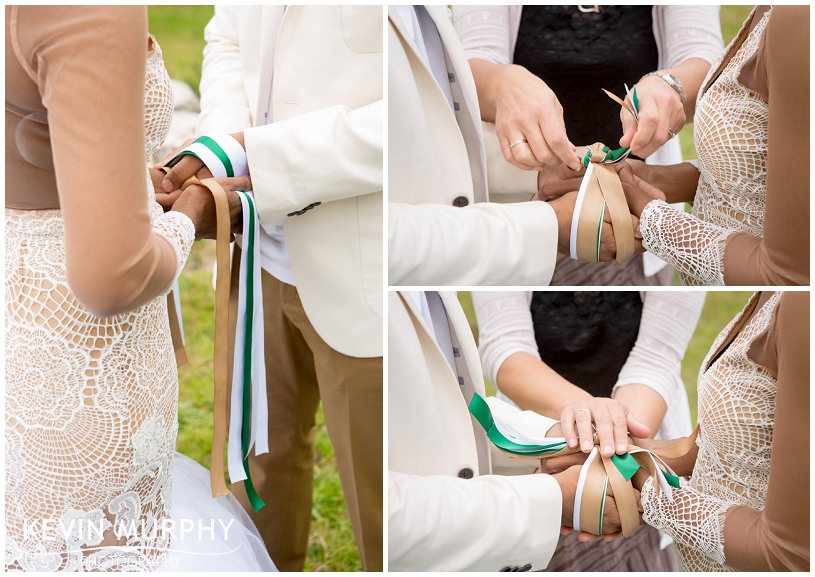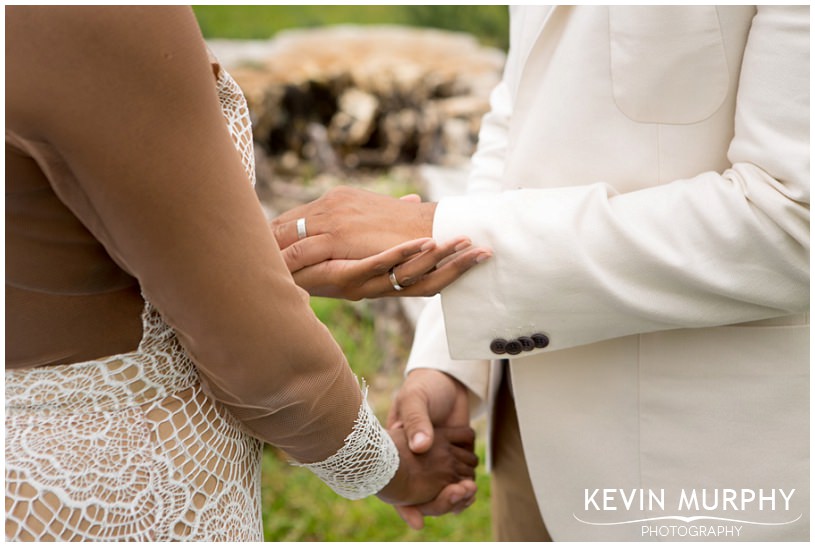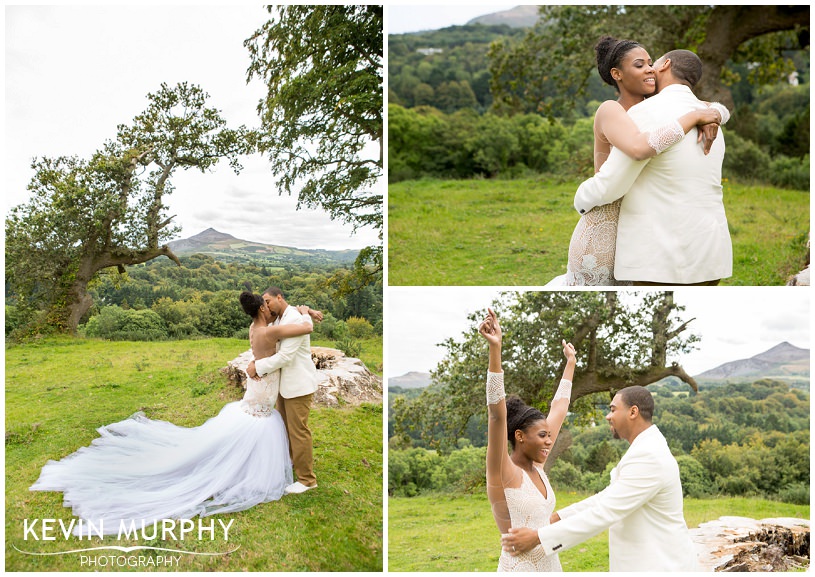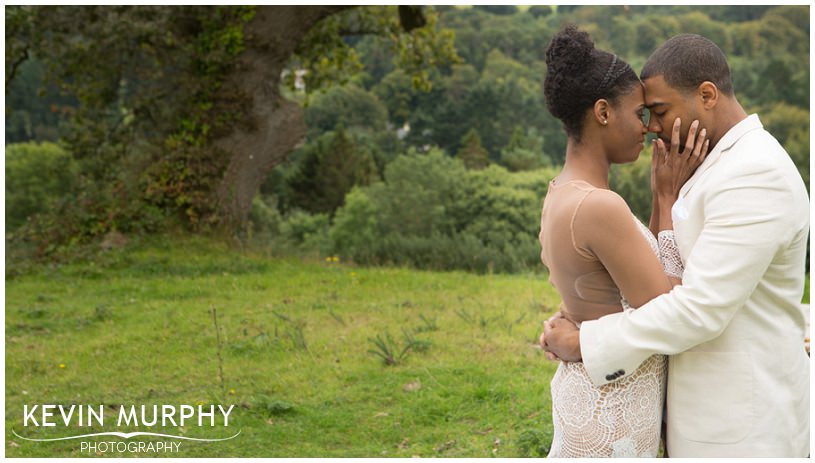 What was your favourite part of the day?
Immediately after our ceremony near the mountains, a beautiful wild horse came over to us. Now I know for some people, this may have not been a big deal at all. But we're both city dwellers from Chicago–we never see wild horses roaming so closely.

Plus, we are both huge nature and wildlife fans. It was as if the horse had come over to congratulate us and wanted to take a picture (as I'm sure that this is something that horses naturally do).

However, I must admit that even though I was excited to see him, I hightailed it out of there pretty quickly (only to protect my dress of course).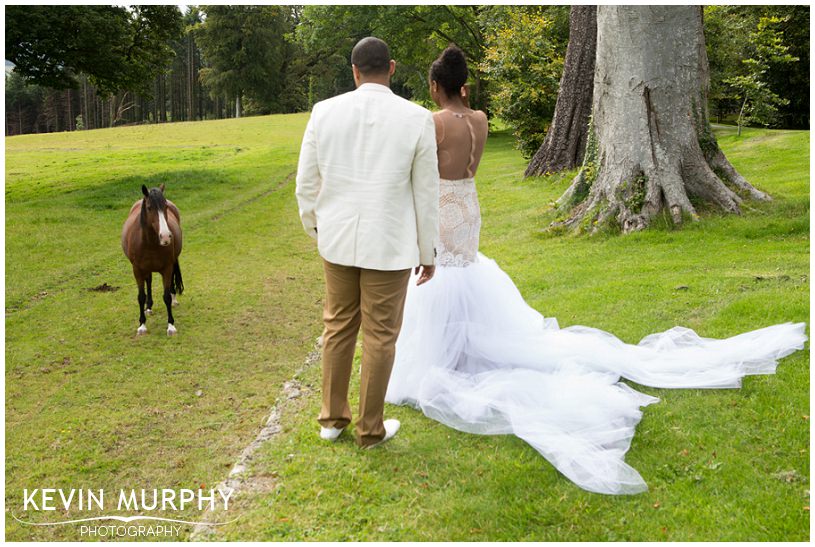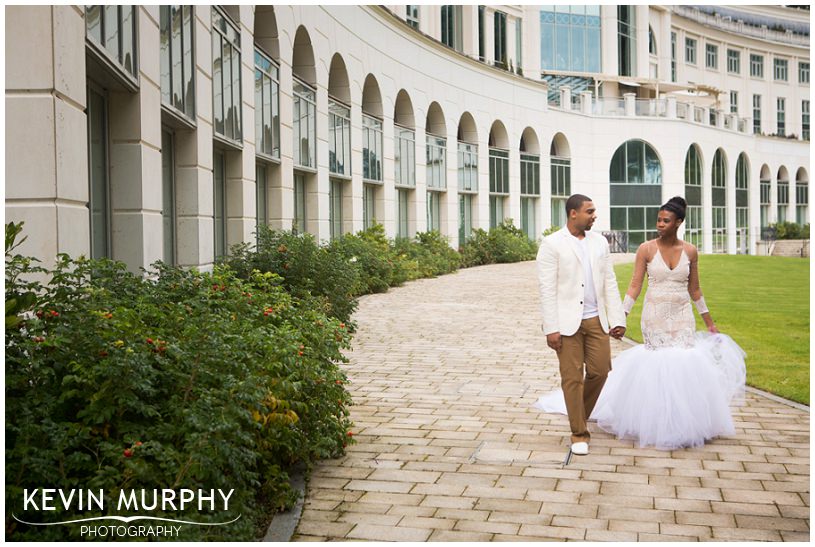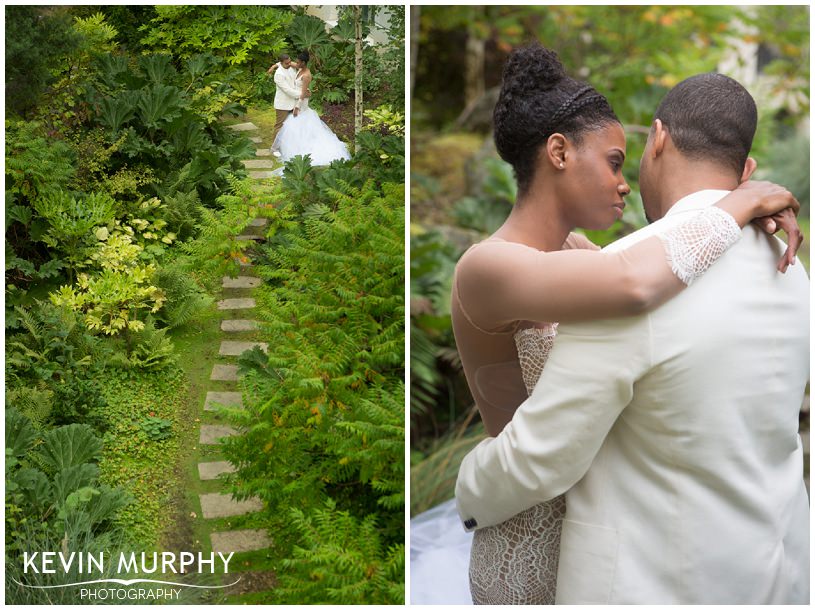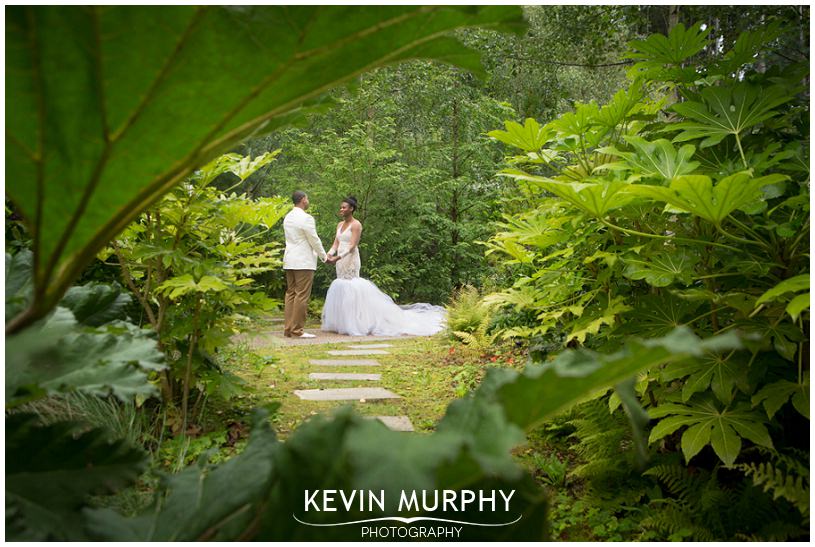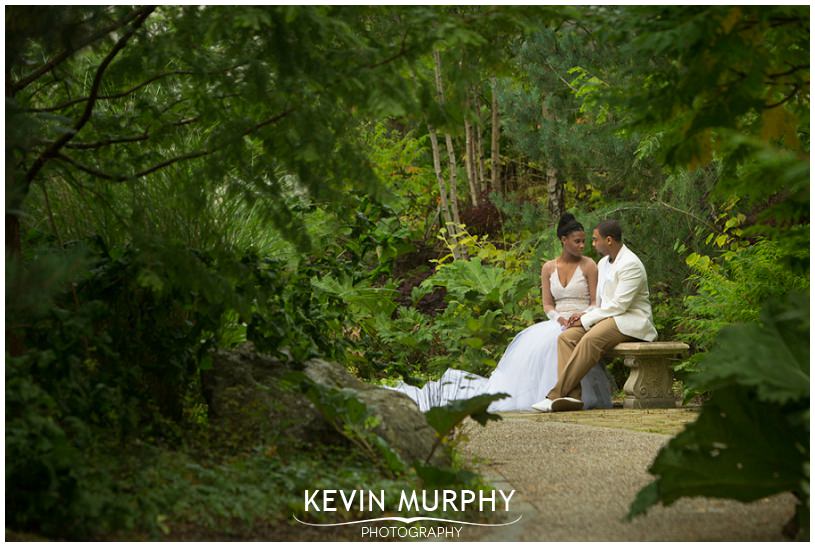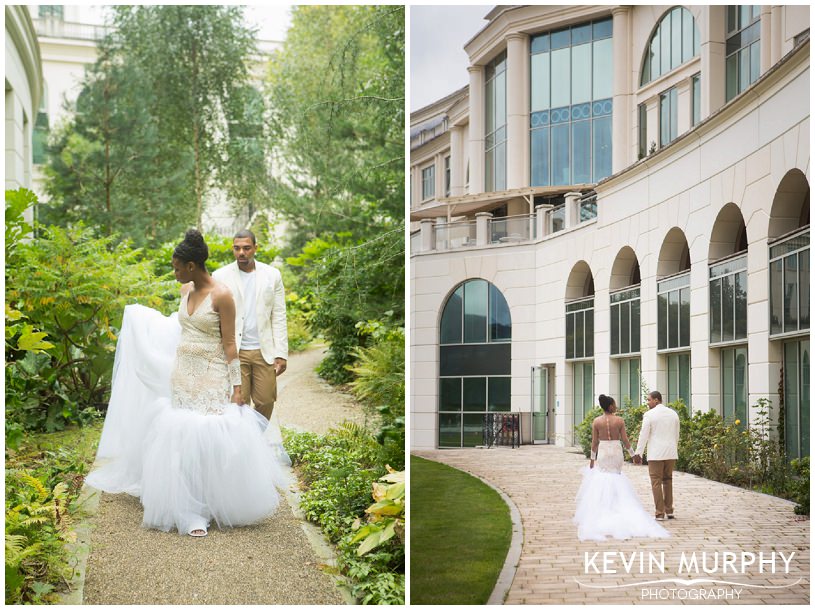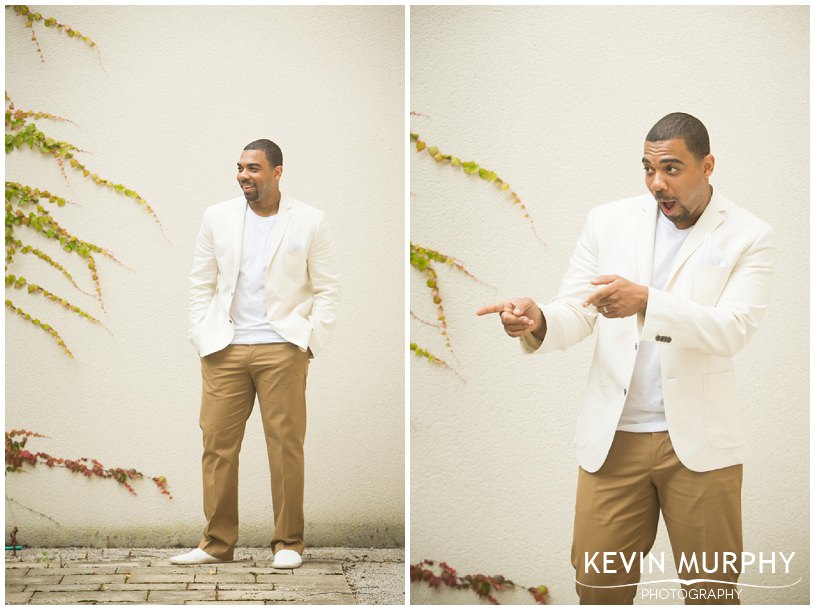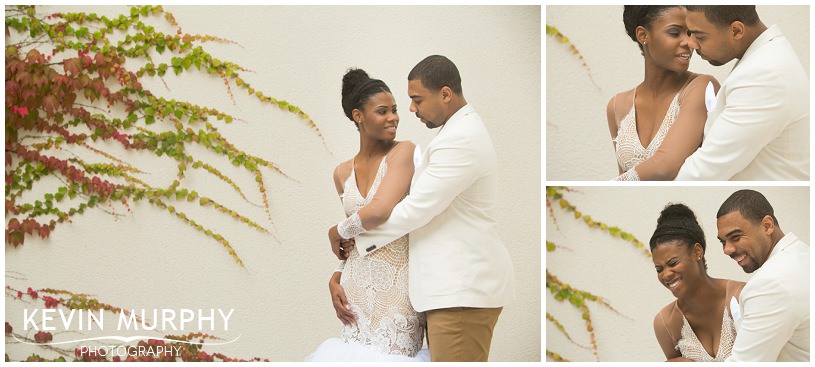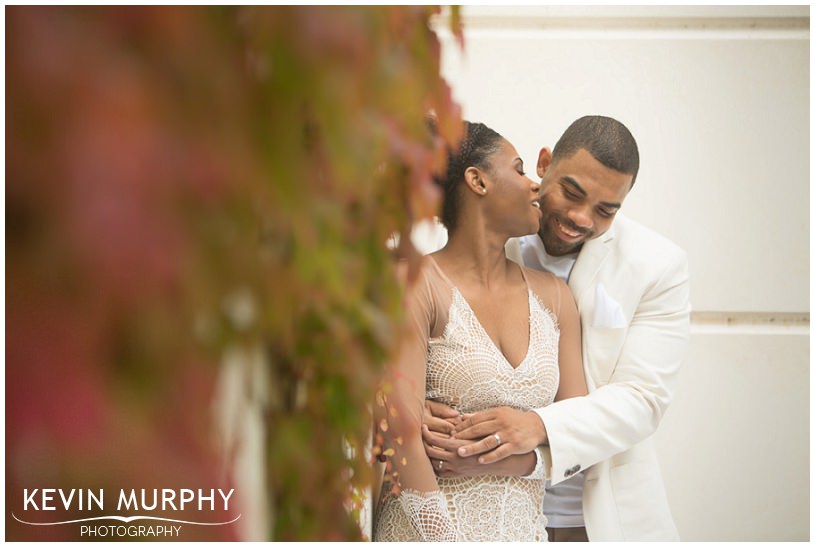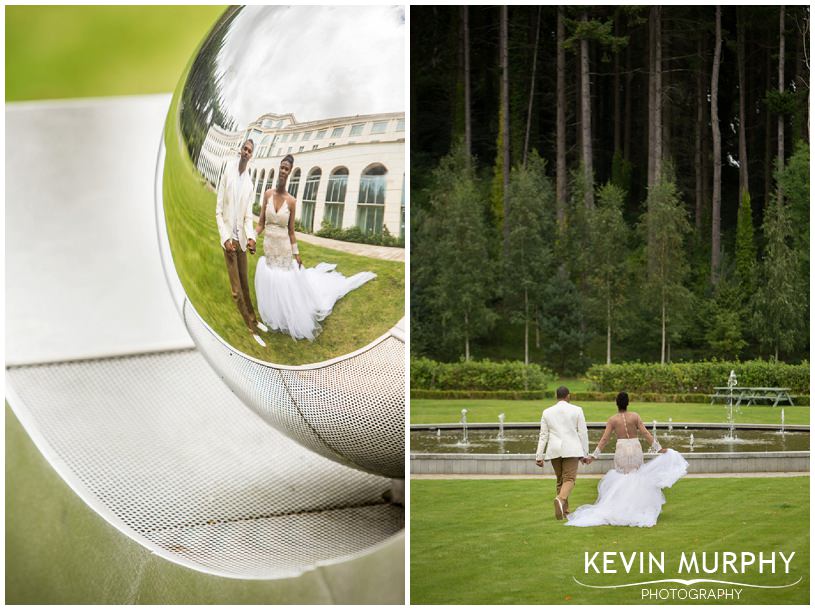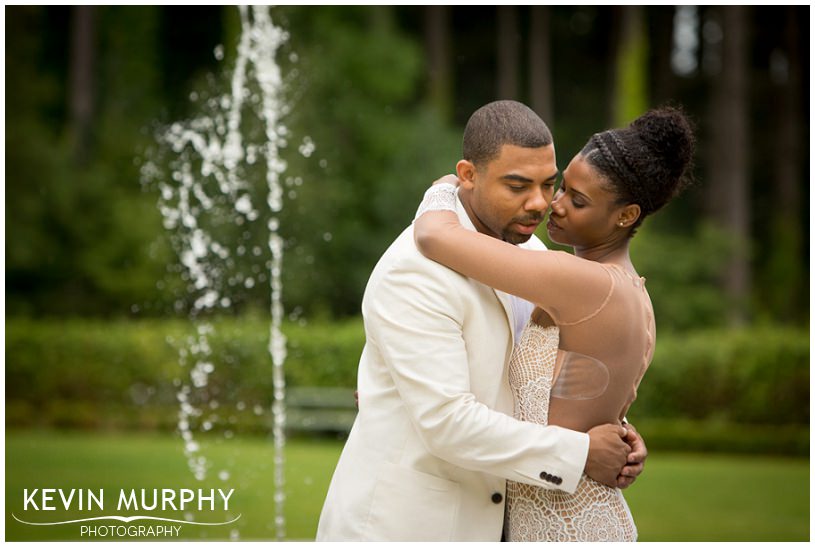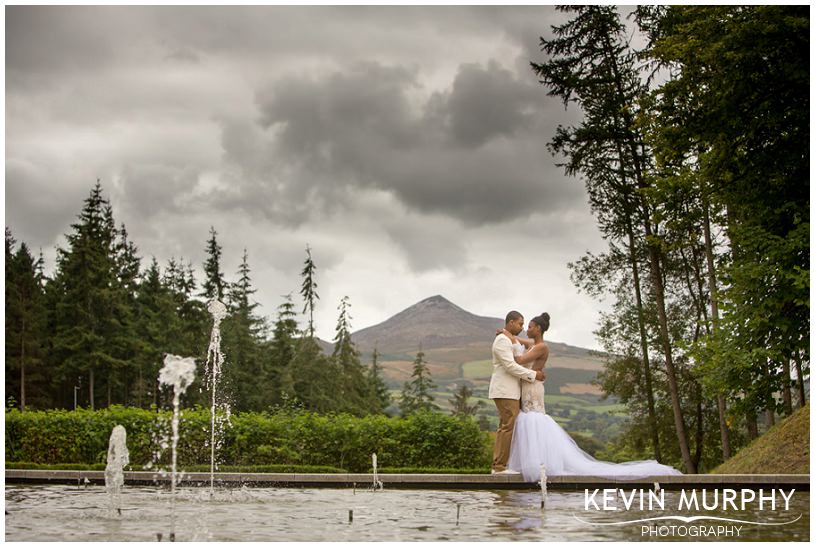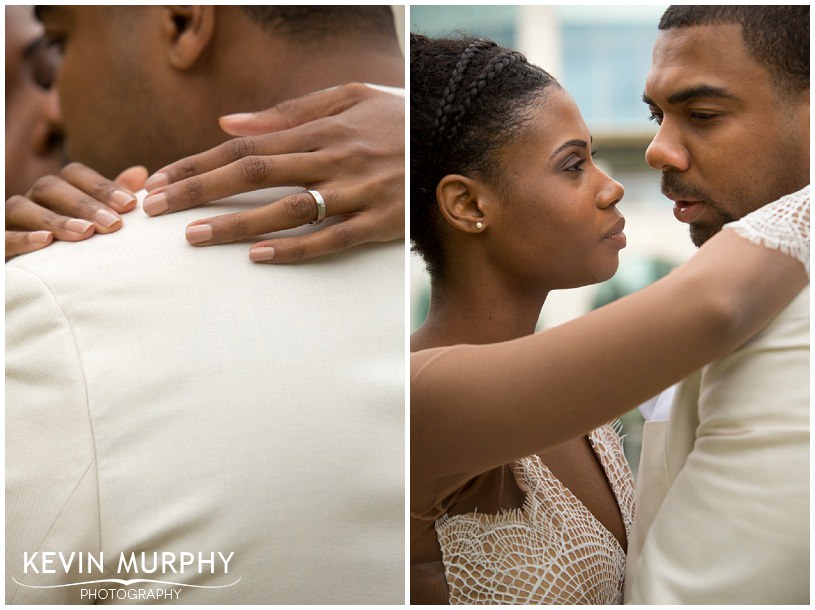 How did you feel during the photoshoot?
I'm very well aware that I was operating under pure adrenaline. We had not slept by the time we arrived to the hotel. And then we immediately got dressed and ready for the photoshoot.

But I was so excited to be in a new place, marrying my best friend, and shooting in all of these incredibly cool places that I didn't even feel tired. I felt like a kid playing with my friends during recess. And I just wanted to keep playing forever.

If you had not been wearing a camera, It would have felt like we were just hanging out with one of our friends (in really fancy clothes).

And your personality is so calming and chill that it's nearly impossible to get stressed out or upset over anything.

Not to mention how absolutely accomadating you were for the entire day. I had this vision of taking all of these pictures wearing different looks at various locations. I was afraid that you would ask me to scale back a few things. Instead you encouraged my madness and even suggested we go to more locations!

When the bride has to tell the photographer that it's okay to take off and call it quits for the day–you've officially outdone yourself!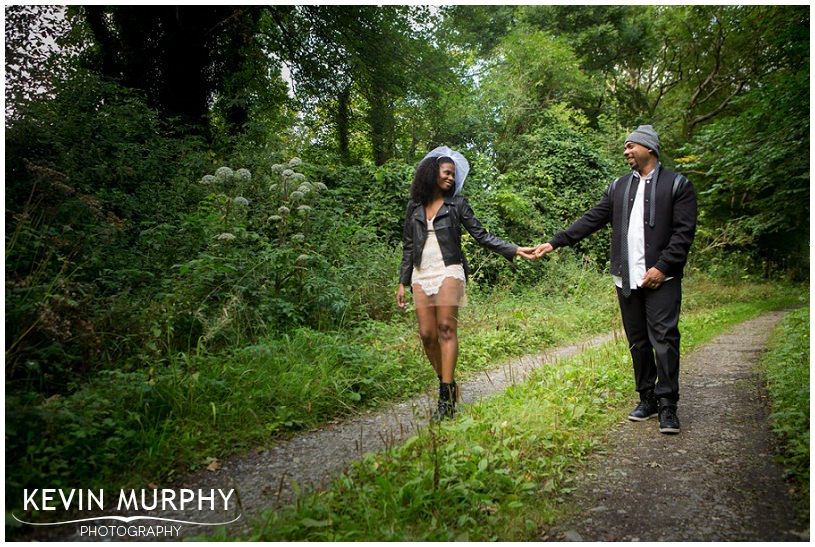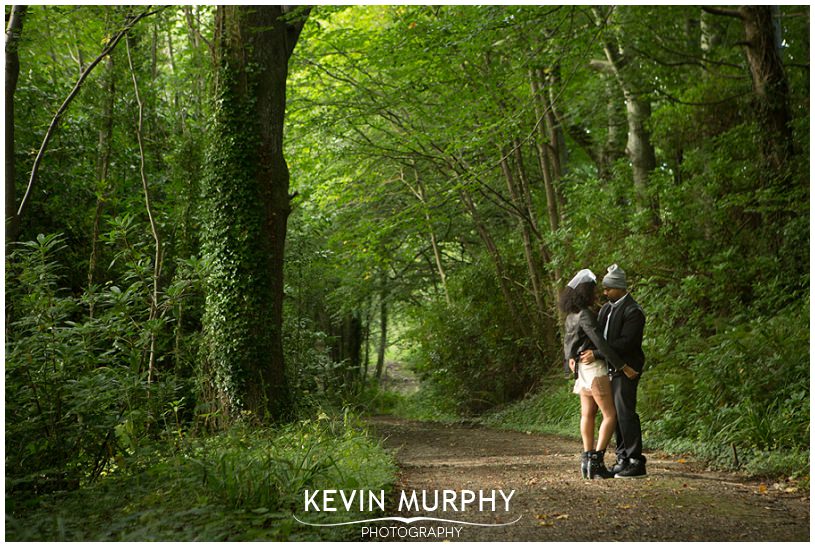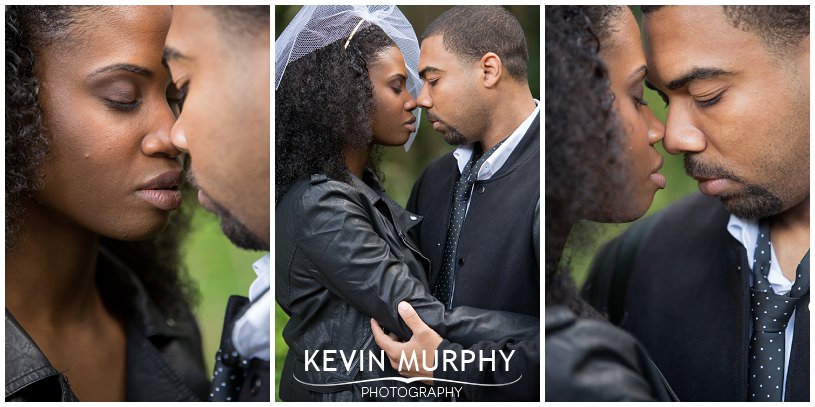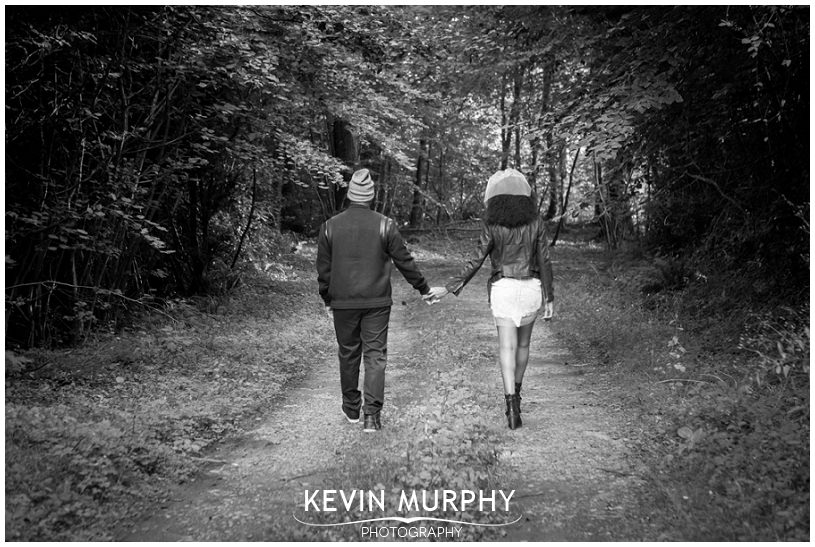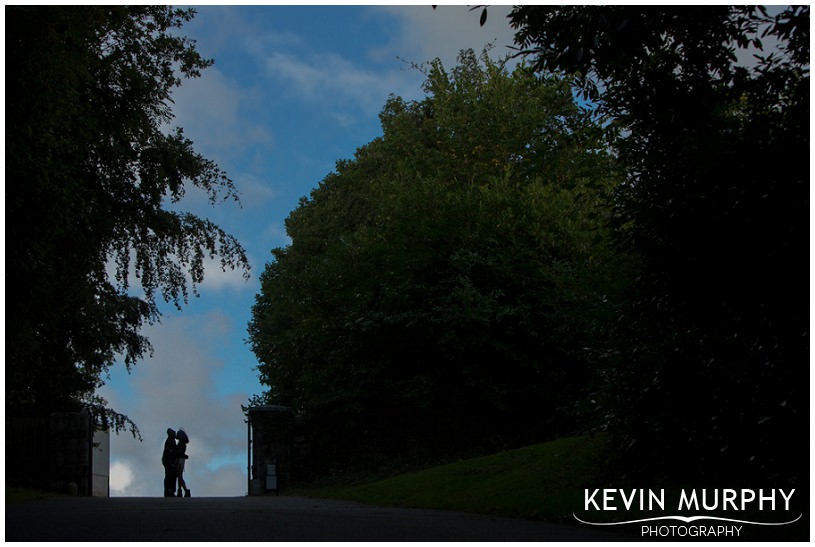 What is one suggestion you have for other brides?
I can't emphasize enough how important it is to let go of control, trust your team, and be present in the moment. Stressing over perfection will only cause you to have anxiety and you will inevitably fluster everyone else around you. You have to be able roll with the punches or else you risk making the memory of your wedding day just a blur.

Brides please note that stress and fluster aren't the greatest recipes for pretty pictures.

So all in closing, Shit happens. Keep it moving.