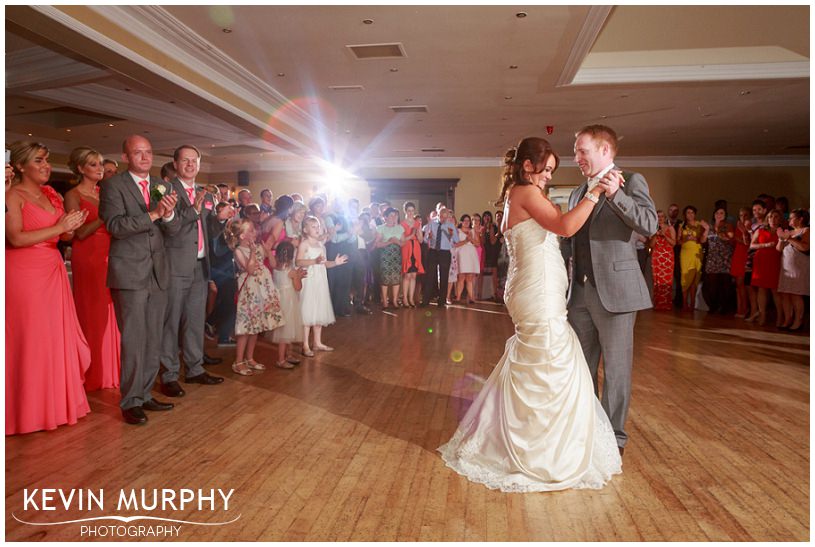 Cathy and Declan are living in Perth so I didn't get to meet them until a few days before their wedding. They were so laid back and relaxed that I knew their wedding day would be great. They were married in Raheenagh church and had their reception in the Listowel Arms. Coming home from so far away and spending a few days surrounded by everyone that is close to you must be amazing – Cathy and Delcan were beaming all day!
Even though they grew up fairly close to each other, Cathy and Declan met in Australia. Declan often gets a bit of a slagging from his friends that he had to travel half way around the world to meet a girl from down the road. His answer? "It was worth the trip!".
Things I loved about Cathy & Declan's wedding:
The GAA themed invites.
Cathy's uncle's Morris Minor which was used as their wedding car.
Cathy's mother taking out her wedding album that morning. It was so nice in the age of digital-everything to see it. Who knows, maybe Cathy and Declan will be pulling their wedding album for the same reason some time!
The girls bunny and sheep outfits – hilarious!
How everyone was up for a bit of fun, from walking around outside wearing nothing but a towel on the morning of the wedding to giving it socks on the dance floor!
The lads playing football in the park during the photo session.
Bumping into one of my best friends from primary school who I haven't seen since 6th class!
Here are a few of my favourite images from their wedding day…