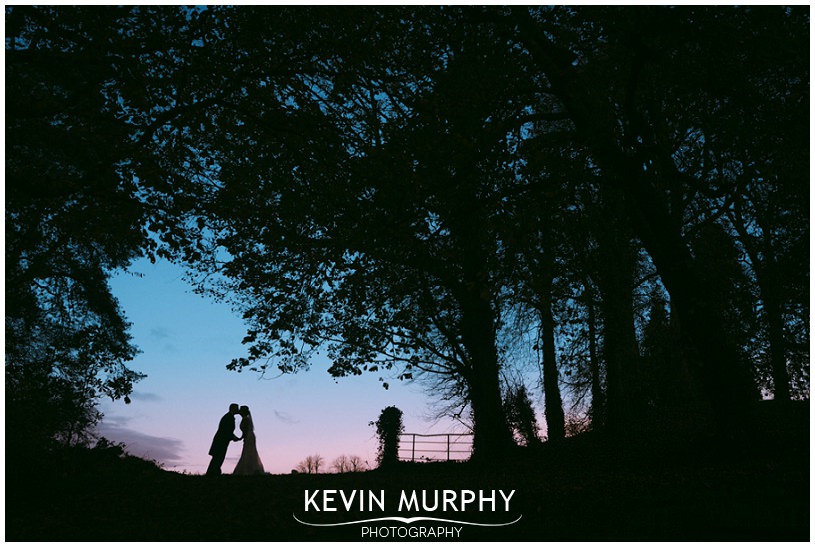 Alison and Trevor were married in St. Joseph's Church in Limerick and held their reception in the Castle Oaks House Hotel. Their black tie winter wedding was full of style and personal touches. It was after a bad few days of rain – it was the first time I've seen the river in Castleconnell so flooded! – but thankfully the rain held off for the day.
Things I loved about Alison and Trevor's wedding:
All of the little details at Alison's house that morning – from handmade champagne glasses to nametags on each of the dresses.
The gift boxes made for each of the bridesmaids.
Ruadh, the flower girl, who was a star for the day – she's not a bit shy anyway!
Meeting Trevor and the groomsmen at Bobby Byrne's while they got a bit of courage for the day. 😉
That Christmassy feeling in the air.
The mixed reactions to Rudolph, who read one of the prayers of the faithful.
Alison and Trevor who were up for anything (and even came up with ideas themselves on the day) – despite how cold it was!
The last of the Autumn leaves still clinging on in the grounds of the hotel.
Everyone giving it socks on the dance floor – it was packed! I could barely move around!
Some kind words from Alison and Trevor:
"Thanks so much Kevin!! You were brilliant! Couldn't have gotten a better photographer, everyone was complimenting your work!"
Here is a quick selection of just a few of my favourite images to give you a taste of their wedding day…