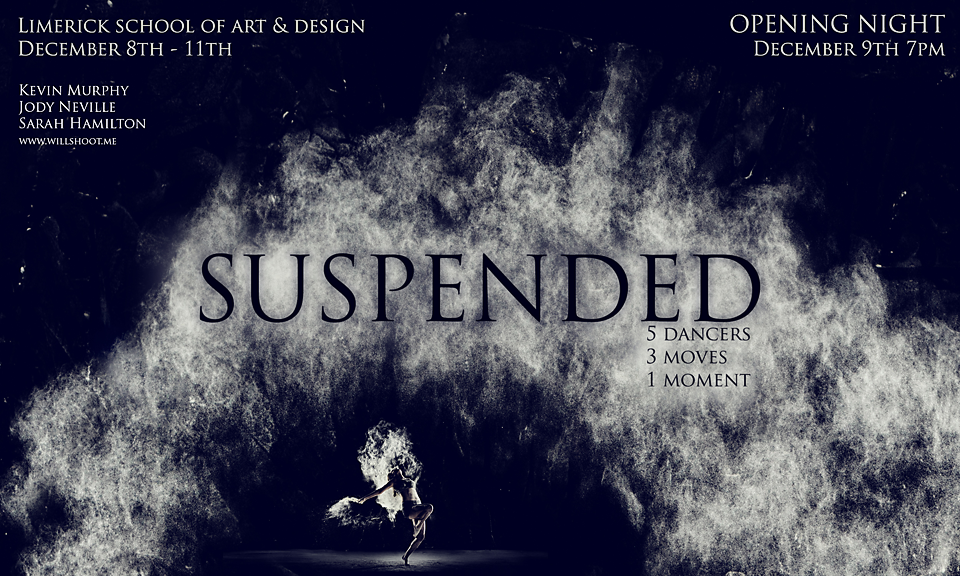 So after months of work, the opening night of SUSPENDED is almost here! I can't wait! Five different dancers in distinct genres, three dance moves each all captured in a single moment.
Here's the blurb:
Suspended is a study of photography, light and dance. It takes five different distinct genres, comparing their movements which are extended and emphasised beyond the body as the limbs fight against the surrounding dust.
It opens on December 9th at 7pm in the School of Art & Design on Clare Street. All welcome!