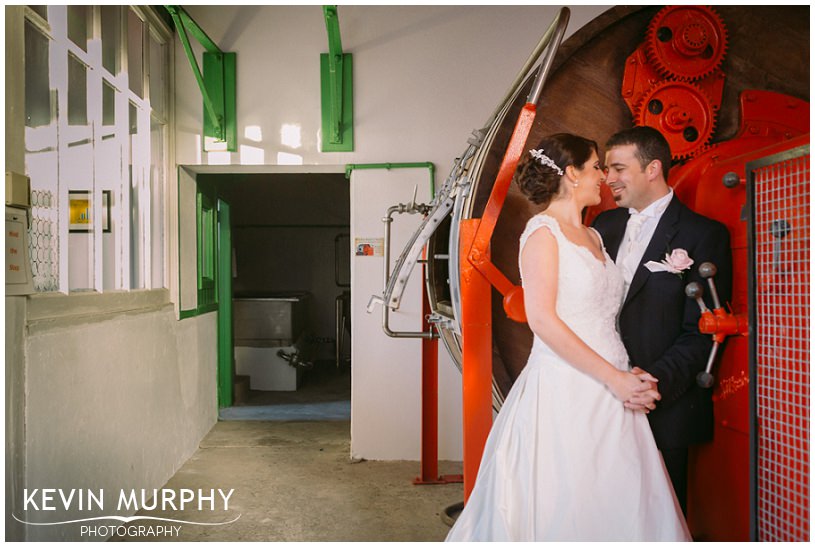 Aoife and Mark were married in Emly church and held their reception in the Woodlands House Hotel in Adare. They had travelled home from Perth to get married so there was a great atmosphere for the day as they met up with friends and family they hadn't seen in a while. They were beaming for the entire day – it must have been such an amazing feeling to fly 10,000 miles and spend the day surrounded by people you love and everyone that's important to you.
Things I loved about Aoife and Mark's wedding:
Aoife's garage which was converted into a salon for the day.
The deaths coming on the radio during hair and makeup preparation – it's such an Irish thing which really brought home the fact that they had travelled back. It was quickly followed by Ryan Sheridan's cover version of "Walking in the air" – I love that version.
The amount of work Aoife's father got done that morning – he washed everything from the wedding car to the dishes! Nothing was safe!
For the bridal party photographs we went to a quirky restored creamery. I love going somewhere new and unique for photographs – and given how the weather was behaving it was great to be inside!
The decorations in the woodlands – after locking myself away editing for weeks I finally got a bit festive!
Booking my first 2020 wedding (pressure is on Deirdre! tick tock!)
The speeches which were nothing short of hilarious. JP even got put under a bit of pressure to follow suit! 😉
The fun on the dance floor – I cracked up when one guy stopped dancing to answer a phone call on a shoe!
Some kind words from Aoife and Mark:
"Thank you sincerely for the outstanding work you did on our wedding day. The day went as brilliantly as we could have imagined and this is in no small part due to your professionalism and the no-fuss way you approached the day which really put us at ease."
Here is a quick selection of just a few of my favourite images to give you a taste of their wedding day…